Lynda Nzonzi Married Life with Steven Nzonzi! The reason for Divorce?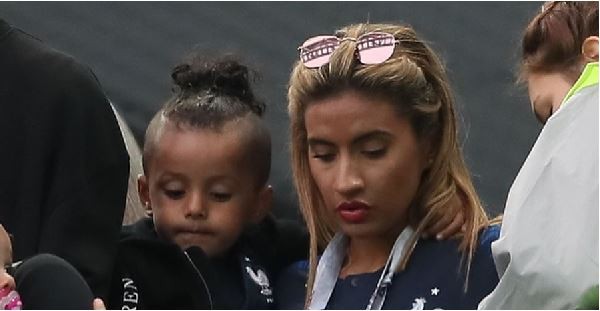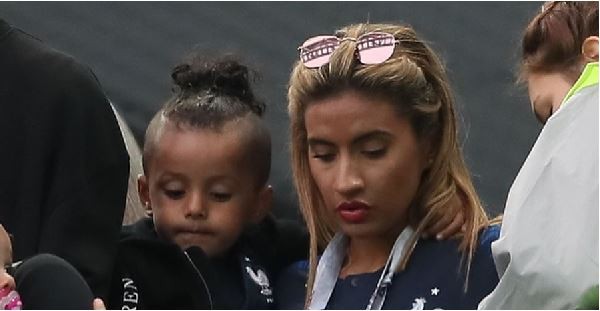 Lynda Nzonzi is significantly famous as the former wife of French international soccer player Steven Nzonzi. The couple ended their relationship on a sour note.
What was the reason for the divorce? Lynda, is she single or currently dating someone? If you are curious to know about the personal life of the former wife of Sevilla FC player, then read along.
Lynda Nzonzi Married Life with Steven Nzonzi
Steven exchanged wedding vows with Lynda in 2013 but the exact date of the wedding is not known. Lynda and Steven married in an intimate ceremony in 2013, and the year before it was another celebrity Erin Andrews who married Jarret Stoll.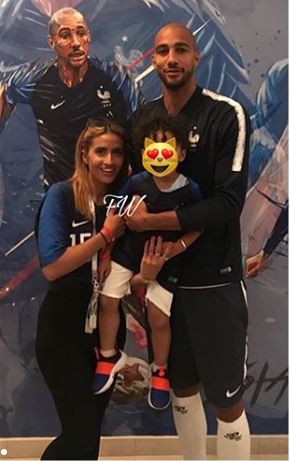 Lynda and Steven have not disclosed personal information regarding their first meeting. But as per some online sources, the couple were set up by mutual friends. Steven plays for France and was a feature in the FIFA World Cup 2018 alongside Kylian Mbappe, Paul Pogba, and faced Lionel Messi in the quarter-final.
Despite everything looking fine between the pair; their marriage was not going well. According to Lynda, the relationship turned toxic pretty soon and she became the victim of Domestic Abuse. However, Steven denies everything she says. So, what's the truth?
Lynda Nzonzi's Toxic Relationship…
The 34-year-old, Lynda filed for divorce from Steven in 2015 and it was finalized in 2016. Before the divorce, there was a lot of courtroom drama between the couple. As per Lynda, She complained against Steven in police saying, Nzonzi had brutalized and bruised her.
Lynda further added that Steven was threating to punch her in the face. To this, Steven replied by saying he only grabbed Lynda wrist to calm her down and get hold of a phone. Both of them knocked the court door for the solution and there Steven name was cleared.
According to Steven,
"She was saying 'Ayen has no Daddy' and 'his Daddy is Useless'."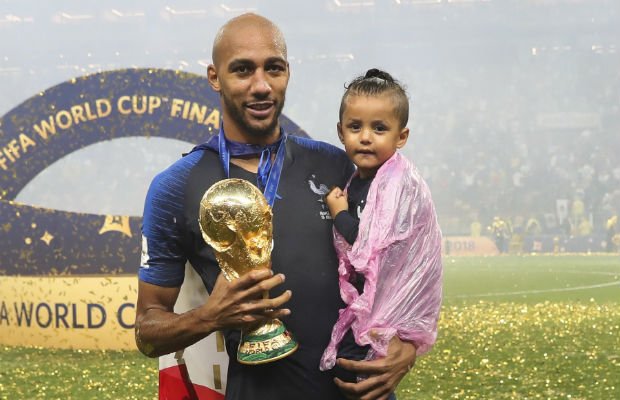 Steven explains that Lynda only tried to get the reaction out of him by saying this. Nzonzi further added,
"I have never been violent toward her and I just tried to grab her wrists to get the phone."
In the court, however, Lynda failed to provide any evidence regarding her complaint. As per Matthew Butt who defended Steven said, Lynda never told the truth and she was untruthful from beginning to end. He further added, Lynda exaggerated her injuries.
Not just Matthew, Magistrates Chairwoman, Sara Pochin dismissed her complaint saying there were inconsistencies in her claims of her injuries.
Lynda Nzonzi's Current Relationship Status
After failing to prove her claim, Lynda filed for divorce and it was finalized in 2016. The couple share one child together named Ayen Nzonzi. Lynda went under the radar of the media after the split and her current relationship status is not known.
The former wife of Steven might've found someone else but nothing can be confirmed as of now. On the other hand, Steven Nzonzi is currently single and fully focused on his career. He plays for Sevilla FC in La Liga as a midfielder as of now.
For further updates on Celebrities, stay with Allstarbio.com.