Mandy Hansen Bio, Age, Deadliest Catch, Net Worth and Married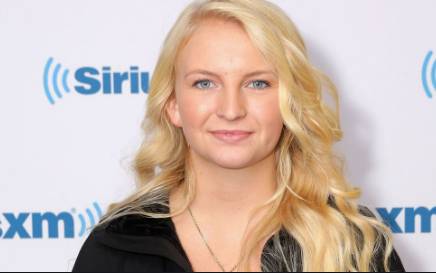 Quick Facts of Mandy Hansen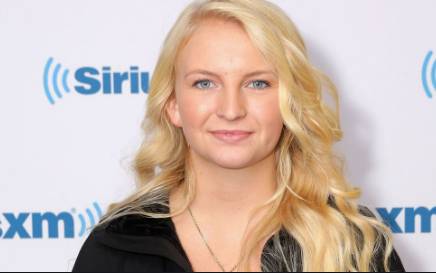 Mandy Hansen is a reality star who is known for appearing on the Discovery Channel show, Deadliest Catch. Actually, Mandy has built a profile for herself over the years. Likewise, she is also recognized as the daughter of the captain, Sig Hansen.
As of 2019, the daughter of Sig is happily married. Not to mention, the husband of Mandy is the fellow star of Deadliest Catch, Clark Pederson. So, when did she marry? Does she share any children with her husband? Let's find more about it.
Who is Mandy Hansen?
The famous reality star, Mandy Hansen was born in 1996 in the USA. However, she has not revealed her exact date of birth and place of birth to the public. Moreover, she belongs to white ethnicity and holds an American nationality. Likewise, she was born to the parents Sig Hansen (father) and June Hansen (mother).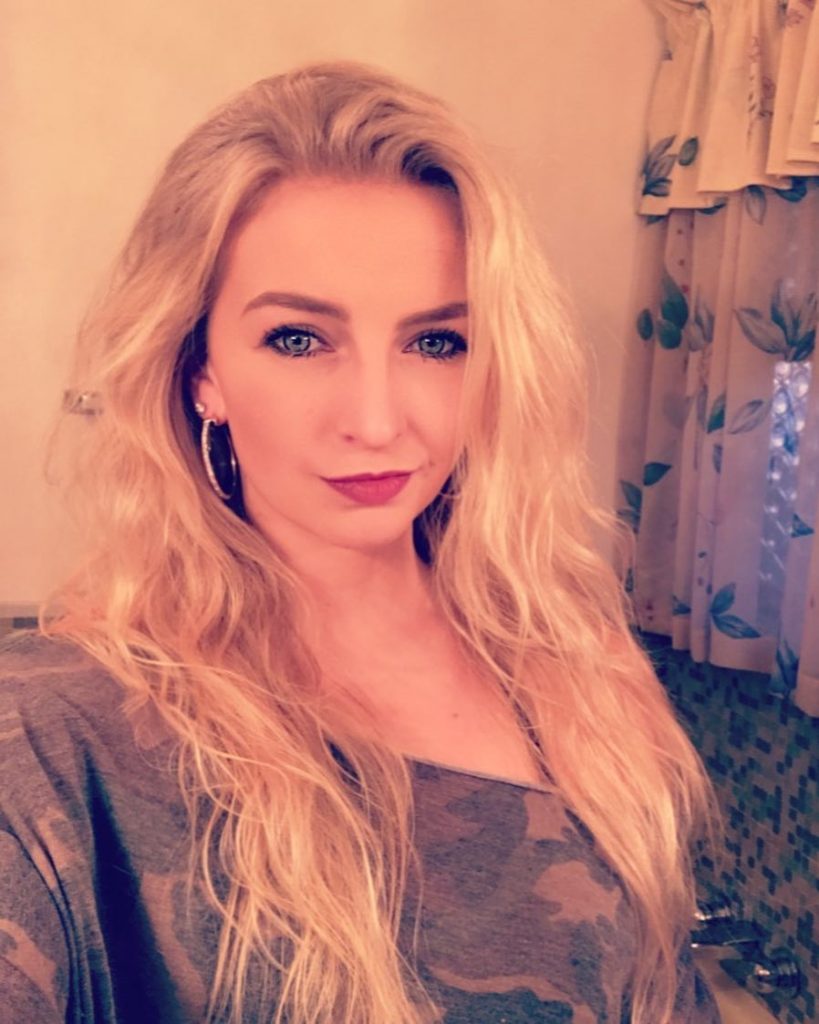 As a matter of fact, her family is involved in fishing for a very long time. Because of it, Mandy grew up learning, loving and familiarizing with the act of fishing, crabbing, and boating along with her sister, Nina. However, Nina and Mandy are not the biological daughters of Sig.
She attended the local high school in her area and graduated from there. Then after, she worked full-time on her father deck, Northwestern.
Inside of Mandy Hansen's Career
As we knew, she started working on fish, water, ship, fishing from way back before coming in the show, Deadliest Catch. Later, she first appeared on the show in 2009 as a guest star. At that time, she was 11 years old. Later in April 2014, Mandy joined the show, The Deadliest Catch as a Deckhand and worked alongside Jake Anderson, Keith Colburn, etc.
Here is a video about How Rich Is Mandy Hansen:
As soon as she became part of the team, she was assigned as the captain's (Sig) righthand on the vessel. One of her outstanding and remarkable acts was helping rescue the ship from fires in her early days on the show. Similarly, she has worked in the King and Opilio crab seasons and many other seasons of the show. As per some sources, Hansen is working on getting into a maritime academy and getting a license to further spread her horizon in the marine world.
Is Mandy Hansen's Married? Know About Her Child
Apart from her professional life, Mandy Hansen is a married woman as of 2019. Hansen married her fellow Deadliest Catch star, Clark Pederson. The two of them tied the knot on 10 June 2017 and living a happy married life since then. Not to mention, the viewers liked when Pederson, a Deckhand asked for Sig's consent after revealing his feelings for his daughter, on one of the episodes of the show.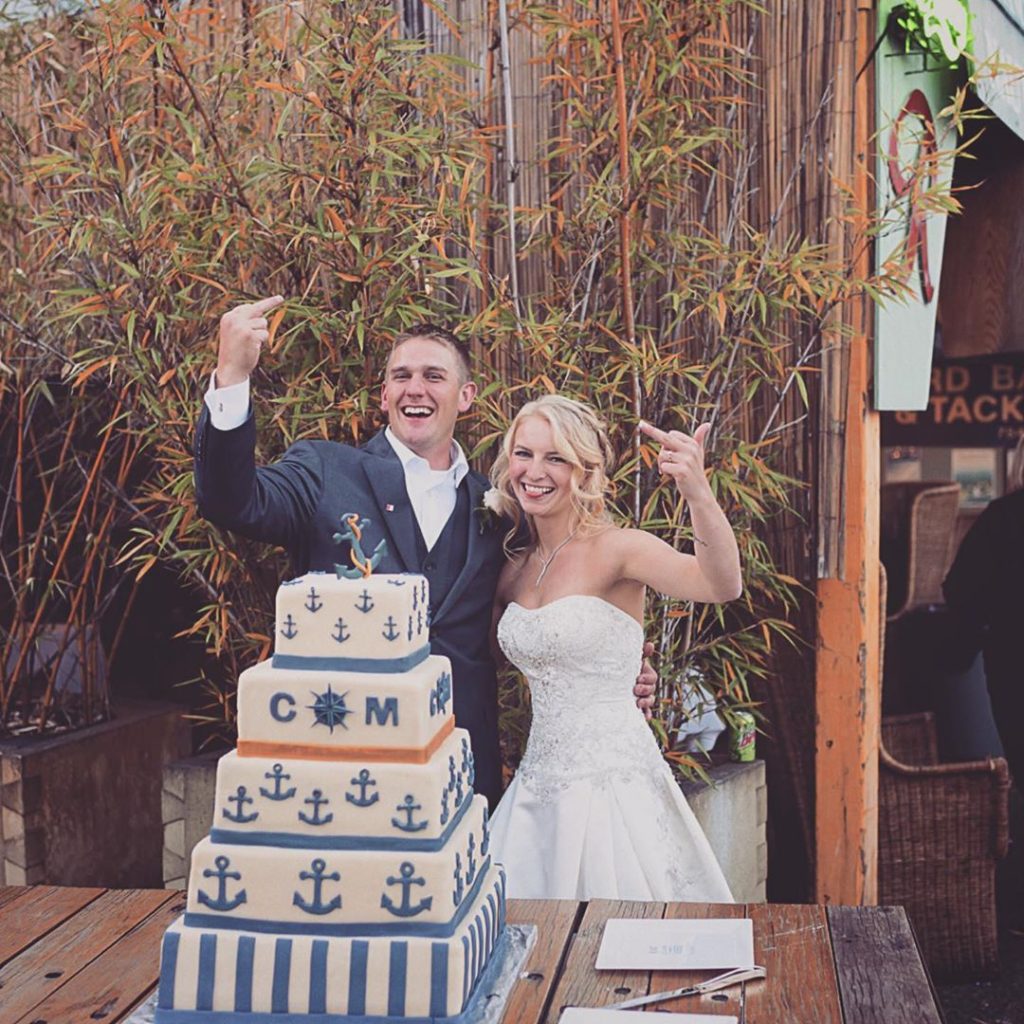 Then after, Sig gave his blessings and their wedding took place at the Pacific Fisherman Shipyard, Seattle in front of the Northwestern vessel. Their marriage ceremony was attended by her family, friends, and relatives.
Mandy And Clark Lost Their First Child
It was surely a devastating period when Mandy and Clark lost their first child. Mandy shared her feelings through her Instagram account with a loving caption, "Though I lost you my previous season onboard, I still think about you every day. Words cannot describe the hurt and love I still feel for you. May we meet one day little one. Momma's got you in her heart forever and ever".
Many of her fans commented condolences to Mandy and even though Clark didn't share the family update, but he does posts pictures of his beautiful wife in his social media account.
How Much Is Mandy Hansen's Net Worth?
Not to mention, Mandy Hansen makes her own personal profit as a part of the show since 2014. As a matter of fact, the show which has become a massive hit for Discovery channel earns money from its significant viewership and ratings. The show itself is worth millions of dollars. As of 2019, Mandy's net worth is around $1 Million which she earned from Deadliest Catch.
Similarly, her father, Sig's net worth is $3 Million. Moreover, her crew member, Johnathan Hillstrand's net worth is $2.2 Million, Elliot Neese's net worth is $500 thousand. Unfortunately, there is no information about her exact sum of salary and income until now.