Quick Facts of Mariah Bird
Full Name

Mariah Bird

Nickname

Mariah

Marital Status

Single

Birthplace

USA

Profession

Famous Star, Family Member

Eye colour

Brown

Hair colour

Blonde

Build

Slim
In today's world where many persons are stealing the fame of their parents, Mariah Bird also lies in the same category. She rose to stardom as the daughter of the former American professional basketball player and coach, Larry Bird. She has a brother named Conner and a stepsister named Corrie.
Moreover, Mariah is close to her mother, Dinah Mattingly. She likes to keep her personal profile a low-key. Raised with a silver spoon in mouth, she enjoys a net worth of her father which is $70 Million.
Let's find out in detail about Mariah Bird's life.
Early Life of Mariah Bird
Many of you might know that Mariah Bird is an adopted child of the former sports star, Larry Bird. After her father, Larry married her mother, Dinah Mattingly, the couple adopted two kids, named Corrie Bird and Connor Bird.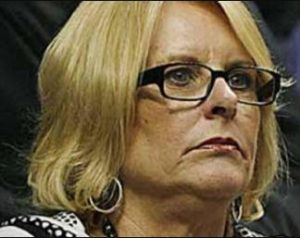 Prior to this, her father, Larry was married to Janet Condra. The couple was high school classmates and shared a daughter named Corrie. Corrie is the eldest of all the children in her family. Mariah's grandfather was Claude Joseph Bird who died after committing suicide. Her grandmother was Georgia Kerns. Moreover, she has four uncles; Mike, Mark, Jeff and Eddie and an aunt, Linda.
As far as her education, Mariah graduated from Boston University in 2011 and then pursue her degree of Bachelor of Science in Recreation majoring in Tourism, Hospitality, and Event Management from Indiana University Bloomington.
As an Event Manager
Born as Larry Joe Bird is serving the Pacers Sports & Entertainment for a long time and worked in various sectors of the association. Recently, the Pacers Sports & Entertainment announced Mariah would be serving as a Manger of Event Activations and Venues. She has already begun ramp up for the February 2021 weekend. For the past four years, Mariah organized and implemented major events in PS&E.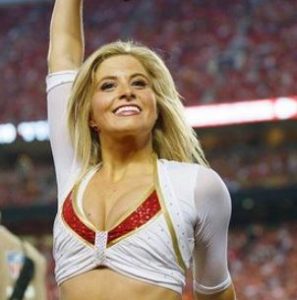 In the year 2012, Mariah was captured with her father entering the Late Show With David Letterman in New York City. Her father, Larry won the NBA Most Valuable Player Award three times (1984-86). He played all his basketball from the NBA's Boston Celtics and won three NBA.
Brother Charged For Attempted Murder
As we prior mentioned, Mariah grew up along with her brother, Conner. He was charged with the attempted murder of his ex-girlfriend in the year 2013. The event was taken place at Indiana University where he got arrested at the age of 22. As per the reports, Conner tried to hit his former girlfriend in his car.
Apart from this, Conner also went through other charges such as possession of marijuana and criminal mischief. When the media asked about the event with his parents, they denied talking anything on this issue. After some time, Conner went out of the charges.
Enjoys $70 Million Net Worth
Mariah Bird has not revealed much about her profession. Her net worth is under review as of 2020. However, she enjoys an estimated net worth  $70 Million of her father as of 2020.  He earned $26 Million of salary from his  NBA career and hіѕ Соасhіng саrееr wіth Іndіаnа Расеrѕ аnd аlѕо аѕ thе рrеѕіdеnt оf bаѕkеtbаll ореrаtіоnѕ.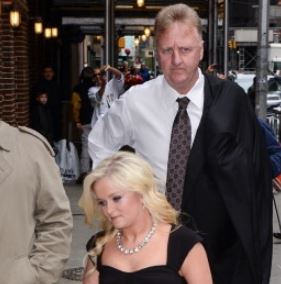 During his career, Larry has received many awards and асhіеvеmеntѕ included 1984, 1986), 2× NВА Fіnаlѕ МVР (1984, 1986), 12× NВА Аll-Ѕtаr (1980–1988, 1990–1992) Аdоlрh Ruрр Тrорhу (1979), Јоhn R. Wооdеn Аwаrd (1979), 2× МVС Рlауеr оf thе Yеаr (1978–1979), NВА Ехесutіvе оf thе Yеаr (2012)  and others.
Besides, her father, Larry listed his Tudor-style house for $2.35 Million that was built in 2002 and captures 10,000 sq ft. Without any doubt, Mariah is spending a lavish life with her family at present.