Quick Facts of Mark McFadden Wilkerson
Full Name

Mark McFadden Wilkerson

Net Worth

$4 million

Date of Birth

1976 /09 /06

Marital Status

Married

Birthplace

Enterprise, Alabama

Ethnicity

White

Profession

Singer, Actor

Nationality

American

Spouse

Melissa Joan Hart

Height

6'2 ft

Children

Mason, Braydon, Tucker
If you've heard of the hit rock song It's Not Over debuted by the band Daughtry, Mark Wilkerson is one of the men behind its incredible lyrics and music. Mark is the lead singer and guitarist of the rock band Course of Nature.
In this capsule, we discuss the details of Mark's early life, career, relationships, affairs, net worth, and his overall achievements. Scroll down to know more about Mark Wilkerson.
Mark Wilkerson Early Life
The rock singer Mark Wilkerson was born on September 6, 1976, in Enterprise, Alabama. Mark's father Walt Wilkerson and mother Jennifer Wilkerson birthed three children. He is the youngest among the children that included 2 sisters Sally Alexandra Wilkerson and Holly Cole Wilkerson.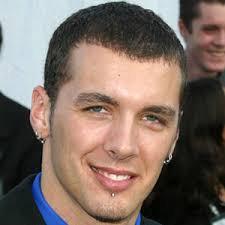 In addition to that, Wilkerson is the grandson of Walt Wilkerson Sr. and Mildred Wilkerson. Mark showed a keen interest in music at an early age and pursued to study music as well.
See More: Vincent Irizarry Bio, Wiki, Net Worth, Married, Girlfriend, Age
Mark Wilkerson Career
Mark and his band "Course of Nature" previously performed covered songs. That gradually changed after the band came out with their originals. His band consists of Milldrum and Rick Shelton, who joined later.
Moreover, in 2001, the band signed a deal with the Lava/Atlantic Records and debuted their album Superkala. Their first album released on February 26, 2002, and received mixed criticisms. This album consists of ten songs total including Wall of Shame, Caught in the sun, Better Part of Me, Gain, Someone Else to You, Remain, etc.
A lot of people came together to release their first album. Producer Matt Martone and recording engineer Randy Staub were also involved. One of the songs Wall of Shame was included in the soundtrack for the 2002 racing game Need for Speed: Hot Pursuit 2. Similarly, Caught in the sun appeared in the CW's superhero series Smallville. Likewise, Better Part of Me was featured in the 2003 game Project Gotham Racing 2.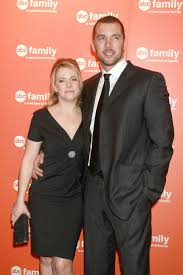 Unfortunately, Milldrum and Shelton quit the group shortly after the release of their first album. In 2007, record labels officially dropped the band. However, the group reunited and released their second album Damaged on January 29, 2008. This album produced by David Bendeth also contains ten songs. They are Anger Cage, Right Before My Eyes, Time is slipping away, Memory Of You, The Widow, Live Again, Gone, etc.
Furthermore, Wilkerson gave a concert to help the relief efforts of Enterprise High School in Alabama in 2007. In 2009, the band added Sean Kipe as the guitarist, Jackson Eppley as the bassist and Shane Lenzen O'Connell as the drummer. The next year, they affiliated with Alex Band as well. The band released four demos in 2011; (Un)Happy, The Bitter End, Don't Pretend and I Miss You.
In addition to that, Mike made his acting debut in 2002 in the supernatural sitcom Sabrina, The Teenage Witch. Also, Wilkerson is the screenwriter of the musical comedy film Satin by Christopher Olness. Wilkerson's recent movie appearance was in the 2014 comedy-drama Santa Con.
Who is Mark Wilkerson Dating?
The rock singer Mark Wilkerson is happily married to Actress Melissa Joan Hart. The couple tied the knot on July 19, 2003, and have three sons Mason, Braydon, and Tucker. Mason is the oldest born in 2006, Braydon was born in 2008, and Tucker was born in 2012.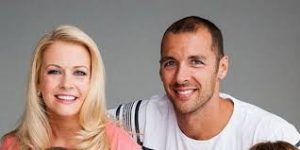 "The most memorable part of my wedding was during the vows. Mark was crying so hard and we were supposed to put our heads down, but his nose filled up! I had my grandmother's handkerchief in my cleavage, so while the priest was speaking, I reached into my dress and everyone giggled—that was the only part of the day that didn't get caught on camera."
The happy couple is married for a total of 16 years. They don't plan on having more children and currently reside in Los Angeles, the city of Hollywood.
See More: Jonny Greenwood Bio, Wife, Net Worth, Height, Career
What is Mark Wilkerson's Net Worth?
The Course of Nature's lead singer has an estimated net worth of $4 million. Similarly, his wife Melissa's net worth is approximately $14 million. The main source of Mark's income is his acting and music career. The average earnings of an American Rock Singer is between $45,000 – $65,000. Similarly, the average salary of an actor is around $50,000. Mark made about $1 million through the release of his first album and made $4 million from his second album.
Adding all these amounts, we can easily calculate Mark's net worth. Along with a big fat bank account, he also receives tremendous love and support from his fans.