Mary Nissenson Bio, Career, Death, Husband & Net Worth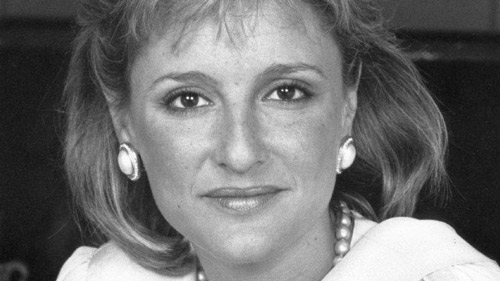 Quick Facts of Mary Nissenson
Full Name

Mary Nissenson

Marital Status

Divorced

Birthplace

Chicago

Ethnicity

White

Profession

Lawyer, Journalist, Enterpreneur, Jewelry designer

Nationality

American

Active Year

1978-2017

Eye colour

Dark Brown

Hair colour

Dark Brown

Spouse

Michael Sweeney, Mike Parker (m-1989, div.), Bill Scheer (m.1994- div.)

Education

University of Chicago Law School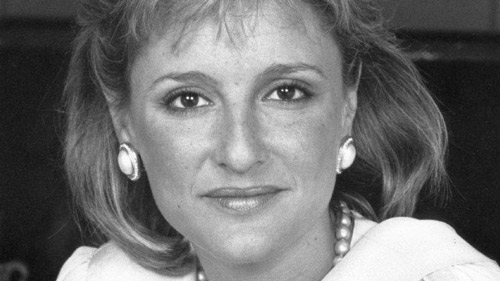 Mary Nissenson was a successful American television journalist, entrepreneur, social activist, and University Instructor. In the later years of her career, she started advocating for the people who suffered from chronic pain after facelift surgery.
Mary married thrice but none of them could last a lifetime. Nissenson, a talented lawyer, journalist, and a good human being left the world because of septic shock. Find out more about her personal life, plastic surgery mishap and career below.
Who is Mary Nissenson? Her Bio and Wiki
Mary Nissenson was born in April 1952 in Chicago, USA. She was a top-class student as Mary graduated from Vassar College in 1974 with cum laude. Mary then went on to study law as she wanted to be a lawyer.
Nissenson completed her law degree from the University of Chicago Law School in 1977. And also she became the first woman president of the law student association in history. There is not much information about her family members except she has a sister, Carol Nissenson.
Also Read: Charles Perez Bio, Wiki, Talk Show, Net Worth & Wife
Know more about Mary Nissenson's Journalism Career
Mary Nissenson started her career after graduating in a law firm, Hopkins & Sutter. Nissenson then moved to become a chief investigator of the consumer affairs unit at WBBM-TV in Chicago. Mary made her investigation reports on child labor laws for which she received an Emmy Award.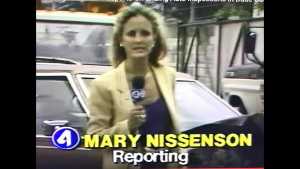 In 1980, Mary became a reporter of WTVJ in Miami. After a while, she moved to Israel and to Poland to document Holocaust survivors return to Auschwitz. CBS then asked her to cover news relating to Lech Walesa's Solidarity Movement.
In 1982, Mary was hired by NBC news where she covered three presidential campaigns. Mary also hosted NBC News at Sunrise, NBC News Overnight, and NBC News Digest. She left the station to join WABC-TV in 1985. But eventually, after working a couple of years, she left the station to join WBBM-TV in Chicago.
Mary worked in the station for a year and then resigned because, in her own words, for an interview with Robert Feder, she said
I Simply want to be my own person.
Know more about her Entrepreneur Career
After resigning from the station in 1988, Mary formed her own company, Foresight Communications, Inc. Her company diverted money from Fortune 500 companies to Public service ventures. She was a social entrepreneur and also got recognition as Socially Responsible Entrepreneur of the Year.
INC Magazine inducted her in the Entrepreneurship Hall of Fame. Mary together with her husband founded another company by the name of Assignment Desk. The company worked as the booking agency for videographers worldwide. Her company Foresight Communication also architect the National Breast Cancer Awareness Month campaign.
Know about Mary Nissenson's Personal Life, Plastic Surgery Mishap and her Death
Mary Nissenson was married thrice in her lifetime. She first married to a lawyer, Michael Sweeney. Her marriage date and divorce date with Michael is not known. Mary then got married to a TV reporter in Chicago Mike Parker. We don't know when the couple tied the knot but the marriage lasted till 1989.
After her divorce with Mike in 1989, Mary married another man named Bill Scheer in 1994. But the marriage did not last very long as the couple got separated in a couple of years. Mary does not have any children. In 1995, something tragic happened to Mary Nissenson.
Mary suffered from disastrous plastic surgery mishap which left her with an incurable pain. Nissenson suffered from the condition called reflex sympathetic dystrophy which is one of the most painful conditions in the world along with terminal bone cancer.
Mary suffered from this condition for the next fourteen years and during this period, she founded Triumph over pain foundation. Her foundation offers advice and encouragement to other pain patients and as well as advocate for the victims in the court.
Nissenson was left by her husband and she lost her home and millions of dollars in medical treatment. Mary moved to Kauai in hope of healing but sadly she passed of septic shock on October 23, 2017.
Also Read: Emma Vigeland Bio, Wiki, Net Worth, Married, Husband, Wiki
Mary Nissenson's Awards, Achievement, and Community Work
Nissenson in her career for her outstanding work was the recipient of many awards and achievement. Mary received an Emmy Award for her work in child labor laws. She also won Silver Gavel Award from the American Bar Association in 1979 and also received the Jacob Scher Award and a Peter Lisagor Award.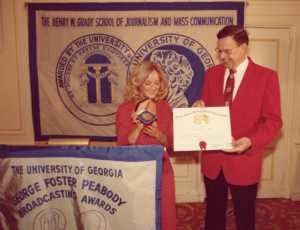 Mary received a George Foster Peabody Award for her work in Poland: Changing Nation. Nissenson was involved in many community works. She was a social entrepreneur so' she opened many companies for social work. Her company Global Gravitas helped to plan for international peace summits and global health care campaigns.
Mary and her company have worked with President of the US Federation for Middle East Peace to fight MRSA and also involved in the campaign to support Michelle Obama to fight against childhood obesity.
What is Mary Nissenson's Net Worth?
The exact net worth of Mary Nissenson is not known. But she had her net worth in millions of dollars, which is suggested by her long career as a lawyer, journalist, University instructor, and Entrepreneur.
A CBS News anchor is paid a salary of $100,000 and an NBC news anchor earns about $40,000 to $120,000. Mary worked for both the news agency and also other news networks so' she must've got a salary of a similar amount.
She involved in social work for most of her life so she spent most of her earnings in community work. Nissenson established companies to help people in need globally. Mary was an artist as well, a self-taught one. Nissenson won awards for her jewelry design and the earnings she got from there, she invested in her foundation.