Quick Facts of Sophia Diamond
The social media has always been a huge platform for the public to gain fame showing their talent and skill. Sophia Diamond rose to stardom through as a TikTok star and gained over 2.6 million followers on her TikTok profile. Also, she is active on Instagram with over 1 million followers and has over 76.2K subscribers on her YouTube channel.
The 18 years old, Sophia also received a huge appreciation from the public. Many of her followers and subscribers are curious to know about her personal life. The beautiful star has collected a net worth of $100 Thousand as of 2019. Let's find out in detail about the famous social media personality in the lower sections. Stay tuned with us.
Early Life of Sophia Diamond
Spending time in social media since a tender age, Sophia Diamond eventually found her career in the social media field. The Russian star, Sophia was born to her Russian parents.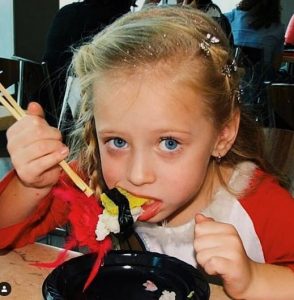 Sophia grew up along with her five siblings. Till the age of 11, she lived in Israel and by the year 2012, her family shifted to Canada. So far, Diamond has not revealed anything about her parents and educational background.
Career Highlights
Struggling for her career, Sophia Diamond decided to pursue her career in the social media field. She started her TikTok channel in her mid-teens and until now, her profile has over 2.6m followers. She posts a variety of videos and dubs the sound of famous stars of different films and songs. Once she also used the song of Ed Sheeran's Shape of You on a TikTok video that gained many likes on her video.
Watch the YouTube video of Sophia Diamond
Apart from TikTok, she is also active on Instagram with over a million fans. She also has another Instagram profile Soap Diamond where she promotes her beauty products. Similarly, she has gained over 76.2K subscribers on her YouTube channel where she has posted videos like $300 ZAFUL TRY ON HAUL, A "Week" of Me, How to Successfully Go to School and many others.
Relationship Status – Single
The social media star, Sophia Diamond is currently leading a low-key life. Though she shared much of her personal life on social media while being in a relationship with her former boyfriend, Kian Salehi some years ago. The former couple was met during high school.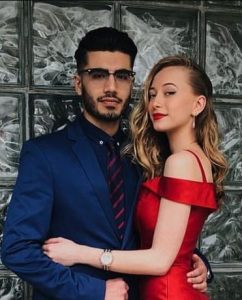 In one of her Instagram posts, Sophia once revealed about Kian captioning:
Anyways, it was around 12:00 PM when I went outside of the school and waited for my mom to pick me up because I was dying of boredom. Kian walked out of school at the exact same time and started talking to me. That's when it all started.
The ex-couple had surely spent quality time with each other. Also, Diamond used to appear in her videos and posts with Kian. Everything was going well until Sophia deleted all the posts with her former partner. The pair never revealed the exact story of their break up. It is still hard for the media to claim whether the TikTok star is dating him currently or not.
Going through her Instagram profile, she has shared a lot of pictures with a guy. However, she has not revealed his name in social media that makes the media more suspicious about her relationship status. For now, she is free of rumors and controversies.
Net Worth – $100 Thousand (Est.)
The 18 years old, Sophia Diamond has collected a huge fortune from her social media career. As she has millions of followers on her different social media platforms, she also promotes various products to the public. She has maintained an estimated net worth of $100 Thousand as of 2019. As per several tabloids, the average earning of an Instagram star with over a million followers is up to $15,000 per post.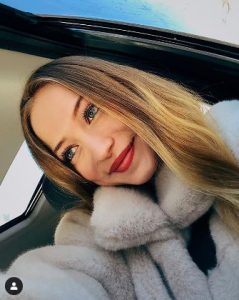 Also, Sophia makes money from her YouTube channel where she has over 76.2K subscribers and thousands of video views. Moreover, she flaunts a lavish life from her Instagram profile and leading a luxurious life without any doubt.
For more updates about famous stars, get connected to AllStarBio.