Charlie Heaton has certainly gained more fan followers as Jonathan from the Stranger Things. And most of them are females but who is the lucky girl that is the mother of his son?
Are you surprised? Charlie does have a son so he must have a wife too, right? Well, we'll try to answer the question related to his wife and his children. Read along as we uncover Charlie's Relationship Status.
Who is Charlie Heaton Married to? Know his Wife
Good news to all his female fans. Charlie Heaton is definitely not married! But Charlie definitely has a son named Archie Heaton. Heaton welcomed a son with his former girlfriend, Akiko Matsuura.
Akiko Matsuura is the lead vocalist of the music band called Comanechi. Where did the couple meet? Prior to starting his journey in acting, Charlie was heavily interested in music So, he joined the band called Comanechi.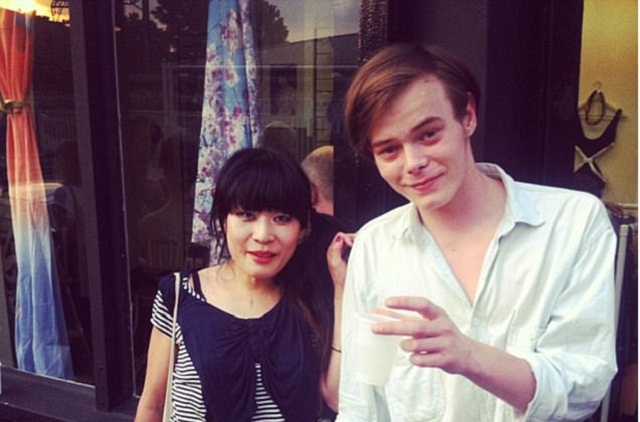 In the band, Heaton started playing drums and quickly fell in love with the lead vocalist Akiko. Charlie was just 16-years-old during that time and the couple started dating each other. The relationship between Charlie and Akiko lasted for a few years until 2014.
Charlie Heaton's Children
The Stranger Things actor, Charlie shared a blissful moment in 2014 when he held his son for the first time. In 2014, when Charlie was just 20-years-old shared a son with his ex-girlfriend, Akiko Matsuura. The couple was already living separately before the birth of Heaton's son.
Charlie named his son Archie Heaton and he is currently 5-years-old. As per reports, Heaton lives with his son and his current girlfriend, Natalia Dyer in the USA.
Charlie Heaton and Natalia Dyer's Relationship Status…
Both of the actors share on-screen romance in the hit TV show Stranger Things. The pair first meet each other in 2016 on the set of the show. In the show, Charlie, as Jonathan falls in love with Nancy Wheeler, played by Natalia Dyer.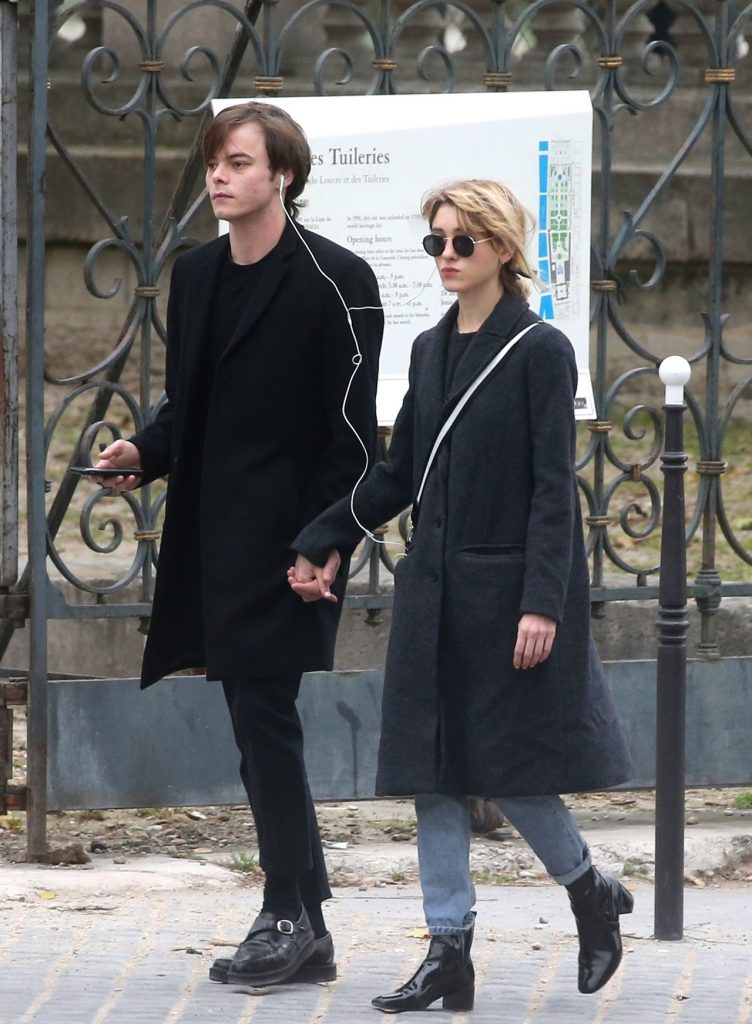 Both of them lock lips at the end of season 2 and share their love with each other on-screen. However, the duo started dating in real life but kept it a secret according to pop buzz. Natalia and Charlie often make a public appearance together giving a clue about their relationship.
In 2016 London's Fashion Awards they graced the red carpet as a couple. Not just that, even after that in various social events, the pair are spotted together. They regularly feature on each other Instagram photos and make some sweet comments.
Is it just a Rumor? Or Charlie Heaton is actually dating…
The couple has not directly said anything about each other relationship but Natalia gave some hint in a recent interview. In an interview with Refinery29, she said,
"It's an interesting thing to work with somebody who you go home with. It's always really fun. We're comfortable with each other, so we can play and feel more free, and we can talk about it before."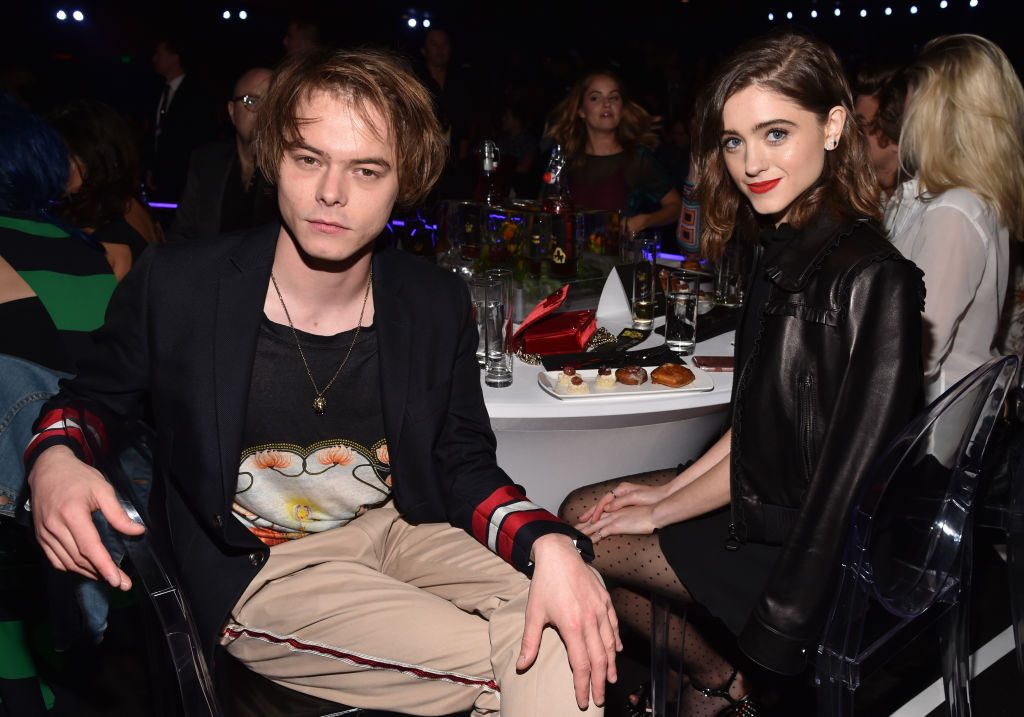 From this statement, we can guess that Natalia is talking about her co-actor Charlie Heaton and her relationship. Again some weeks later, with another statement, we can somewhat confirm about their affair. For the question about working with her boyfriend, Natalia Dyer said,
"He's talented, like everybody in the cast. They're all super, just great to work with. It's a lot of fun, truly to work with him."
For further updates on Celebrities, stay with Allstarbio.com.