Who is Lee Min Ho Wife?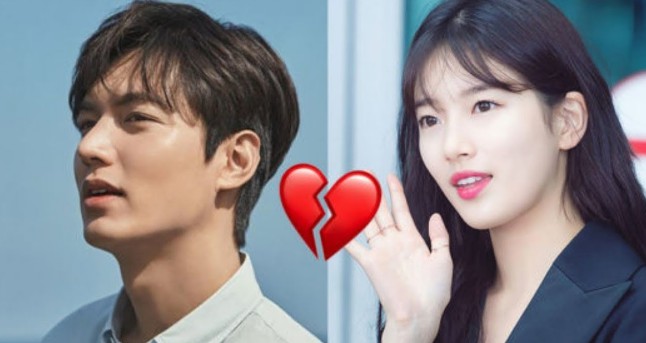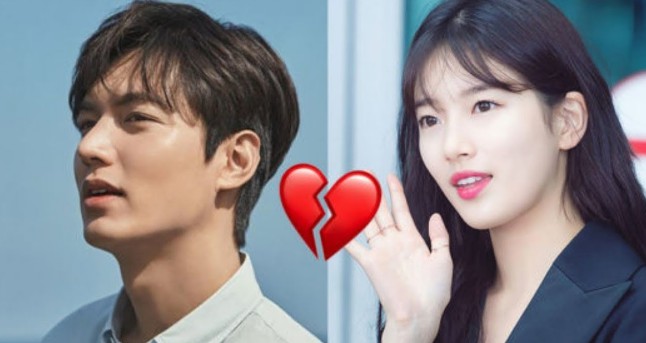 Isn't it true that celebrities have a number of romantic flings, affairs, and friendships before they settle down for 'the true love of their life'? In the process of finding their true mate, celebrity gives a different column for media gossip. One of those celebrities whose connection made headlines is the South Korean is none other than Lee Min Ho's relationship with actress and singer, Suzy Bae.
After dating for about two years, they have gone their separate ways. Want to know what is the reason for them to split from each other? Who is Lee Min Ho's current girlfriend? If yes, we must say you have stumbled upon a correct page as today we are sneaking into the personal life of Korean actor Min Ho. So, stay tuned to us until the end.
Why Lee Min Ho & Suzy Bae Broke up?
The romantic relationship between Lee Min Ho and Suzy Bae created news on 22 March 2015 when Dispatch released their photos together in London. Similarly, on March 10, 2015, the pair also left Korea together from Incheon Airport and stayed for three days at a London hotel during their secret vacation.
The tabloid also reported that the then pair returned to Korea separately. At first, the pair denied the relationship rumors, but later they confirmed their true relationship status to their fans and admirers.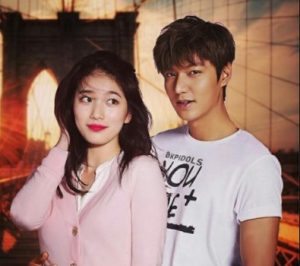 On 16 November 2017, the couple gave the shock to their fans after revealing that they have parted their ways from each other after dating for two years. Lee entered the Gangnam City Hall's compulsory military service on May 12, 2017, and any of their fans speculated that possibly distance could be the reason for break up.
Know about Lee Min Ho's Past Relationship
Min Ho also has a fair share of his relationship affairs in the past. He dated his City Hunter co-star, Park Min Young in 2011 for five months long. Before their fans could find out their relationship, both of them stopped dating each other and moved on with someone else. This time as well their busy schedules were the reason for Lee and Park's separation.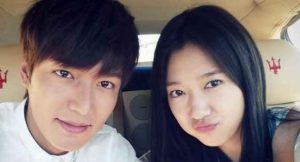 After the break up with Park Min Young, Min Ho briefly dated an ordinary girl for six months. She was two years older, and the two break up due to the incompatibility of personality. Then, in 2013, Lee Min Ho was associated with his Hiers co-star Park Shin Hye romantically. But those rumors have never been verified.
There was also a rumor that this City Hunter star has dated one of the world-famous American singer, Taylor Swift. Since she is in Hollywood and he works in K-entertainment, this is an unusual match. But despite this, rumors that they are dating broke out when a publication noted that after breaking up with Tom Hiddleston, the Korean star would be a perfect boyfriend for the Swift. But they never confirmed their dating affairs to the media.
 As of now, Blank Space singer is dating an English actor, Joe Alwyn for more than three years.
Who is Lee Min Ho's Current Love Interest?
Following his breakup from Suzy, Lee Min Ho hasn't dated anyone. Min Ho once said that one who knows her charms and shares common values would be the perfect lady in his life. He also added, she should also be respectful of her superiors and her surrounding individuals.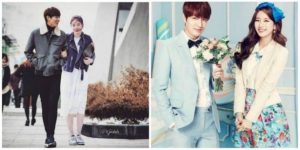 On the other hand, his popular ex-Suzy Bae is currently dating Lee Dong-Wook, who is 13 years older than her.
Is Lee Min Ho Married? If Yes, then who is the Wife of Lee?
At the current moment, Lee Min Ho has no wife because he is currently unmarried as of 2020. Recently, Lee shared a picture with his fans on Instagram while spending time in Paris on 19th June 2019. He also posted a picture of celebrating his own birthday 22nd June.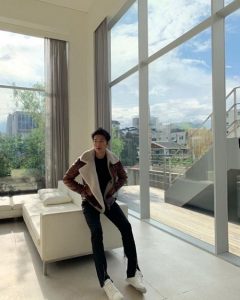 Other than that, Lee isn't involved in any extra-relationship affairs with anyone else so far. Aside from this, there are no rumors and controversies about his personal life and career. Currently, he resides in Seoul, South Korea with his family and friends.
Stay Tuned allstarbio for more fascinated biographies of TV star