Since a very long time, Chip Gaines has been gracing our televisions alongside his wife, Joanna. They appear on their HGTV show Fixer Upper. Viewers feel like being close friends with the pair every week after tuning, but how well everyone understands the backstory of Chip? Know interesting facts about Ganies in this article.
1. Chip Gaines is a co-owner of Magnolia Homes
As per some of the reliable source, for 12 years, Chip has flipped houses. He manages the company's division of building and real estate, while his wife supervises interior design. Since its premiere in 2013, he has starred on Fixer Upper, although he is presently in his last season.
2. Chip Gaines went to Baylor University
You guys might be a fan of Gaines but did you know he went to Baylor University? Well, its true Chip is a graduate of Baylor University's Hankamer School of Business. He is a marketing degree holder and launched several small businesses afterward, fireworks stand, including a laundry service, and multiple landscaping companies.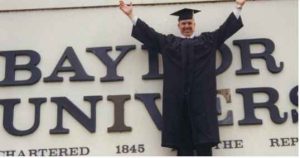 In 6th of October 2017, Gaines posted a picture of his graduation. In his picture he captioned
Everyone who has entered the Chip-starter contest so far…way to go. I've seen all kinds of dreams, and whether or not I "choose" yours, these are ALL worth going after. In college one of my lifelong dreams of playing baseball didn't quite play out how I'd hoped it would. But had it not been for that Baylor baseball team, I never would've fallen in love with Waco, Texas. And without Waco, I never would've met Jo. My point is that taking the first step toward a dream is the hardest part. The fear of failure will eat you alive if you let it. But even if it doesn't play out, keep your head up. I find success is just around the corner. Be sure to enter this contest over at chip-starter.com. And read about my baseball dreams cut short in Capital Gaines.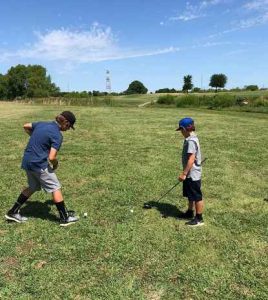 In his long caption, he has gushed about his overall college experience and has asked people to take a risk in life. Popular FOX News anchor Lauren Przybyl and famous baseball outfielder David Murphy are also graduate of Baylor University.
3. Chip Gaines is a Married man
The news is nothing new as Chip is a married man, and he doesn't deny that. Gaines and his wife Joanna wed on March 31, 2003. As per some of the source, the couple met in 2001 at Joanna's dad's Firestone Tire store in Texas.
As for now, it's been 16 years that they tied a knot. Together the couple shares five children altogether including Drake, 14, Ella Rose, 13, Duke, 11, and Emmie Kay, 9 and Crew Gaines whose age is still not available.
4. Did you guys know Chip Gaines is a published Author?
Well, yes, Chip Gaines is a published author. On October 2017, Gaines released Capital Gaines: Smart Things I Learned Doing Stupid Stuff. After the success of his book, Chip also co-wrote a The Magnolia Story with Joanna to give fans a detailed look at their life together.
Also, read: How Much Felisha Terrell Net Worth, All Sources of Income & Career
5. Chip Gaines does a Social Work
Chip is not a full-time social worker like Lady Amanda Ellingworth; however, he donated his red locks hair to St. Jude recently and was able to raise $230,092 for cancer children. But before he chopped off his hair, with his hairdos, he was so adventurous that over the years HGTV created this timeline of all the different styles he rocked on his reality show.