John Brotherton is off the market. Sorry, Ladies…Alison Raimondi won the heart of One Life to Live actor and tied the knot in 2008. The couple was in a relationship for a long period of time as per the sources.
In these eleven-years of their marital life, how's their relationship going? Do they have any children? To find out the answer to these questions follow the article to the end.
Alison Raimondi's Married Life with John Brotherton
On June 7, 2008, Raimondi walked down the aisle in a beautiful wedding dress to exchange wedding vows with her long-time boyfriend. The couple performed nuptials in front of their family members, friends, and co-stars in an extravagant ceremony.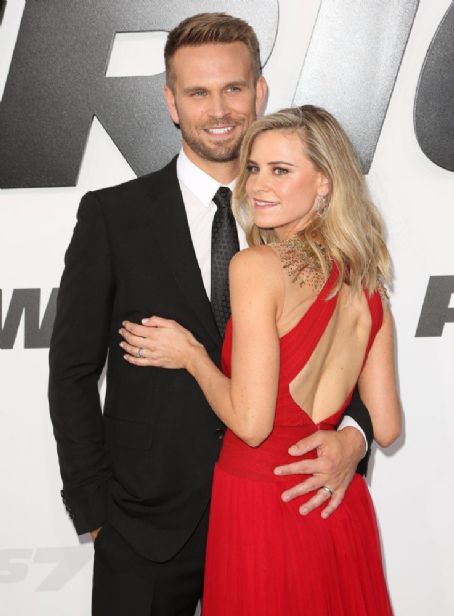 After the wedding, the duo escaped into their romance for their honeymoon in Aruba. Both of them first locked eyes with each other at an acting class. Moreover, they did not initiate the intro as it was their acting teacher who takes the credit.
As per reports, the acting teacher of the couple married them. Well, he did the right thing by marrying such a lovely couple, isn't it? Not just that, if you want to know more about Raimondi, then here it is. She is a talented actress who appeared in shows like Fuller House, Employee of the month, CSI: NY, and House at the End of the Drive.
Alison Raimondi's Children and Family
From their decade long marriage, the couple is blessed with two children. Raimondi gave birth to two daughters which expanded the Brotherton family tree. The couple named their two angels Shia Bellatrix Brotherton and Saylor Callisto Brotherton.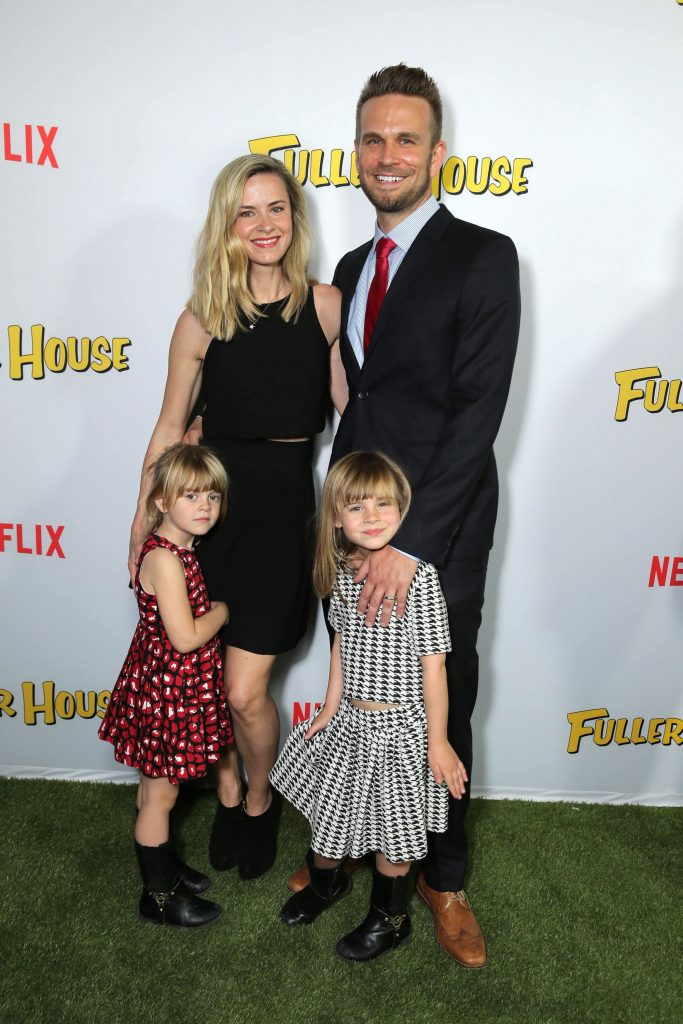 John is a family man and whenever he gets free from his work, he runs to fulfill the responsibility of husband and a father. In addition to that, he loves his family and in the most recent we can see him showing his love and affection for his wife. In an Instagram post, he wrote,
"Happy Birthday to my beautiful bride! An amazing mommy, with a really nice…hat".
Additionally, Raimondi also does the same towards her hubby as she does not hold back in showing love and affection for her spouse. The couple travel whenever they get free time and in addition to that, they live together in a house in LA.
Alison Raimondi's Current Relationship Status
Like every other married couple, the pair might've had some argument and challenges in their relationships. But despite that, the couple is living very happily together without any rumors about their split.
The couple is living their life in a Fuller House type of relationship so' John's real life is very amazing. Raimondi appeared in a movie called Gone in 2010 and after that, she has made her appearances very limited on the screen. On the other hand, Brotherton featured in Fuller House and now in Family Reunion alongside actors like Scott Weinger, Michael Campion, Soni Nicole Bringas, and Juan Pablo Di Pace to name a few.
Moreover, She is focused on her family and maybe because of that, she is binding the whole family together very well. For further updates, keep reading Allstarbio.com.