Daphne Rubin-Vega Wiki, Bio, Career, Relationships, Net Worth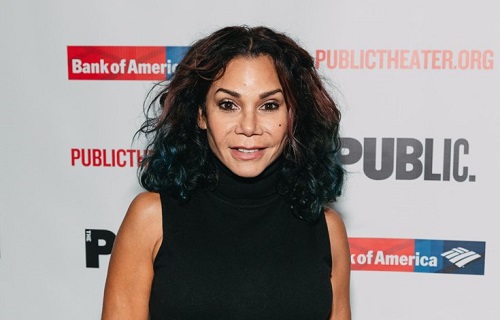 Quick Facts of Daphne Rubin-Vega
Full Name

Daphne Rubin-Vega

Net Worth

$3 million

Date of Birth

18 November, 1969

Marital Status

Married

Birthplace

Panama City, Panama

Profession

Actress, Singer, Dancer

Nationality

Panamanian

Spouse

Tommy Costanzo

Height

1.57 m

Horoscope

Scorpio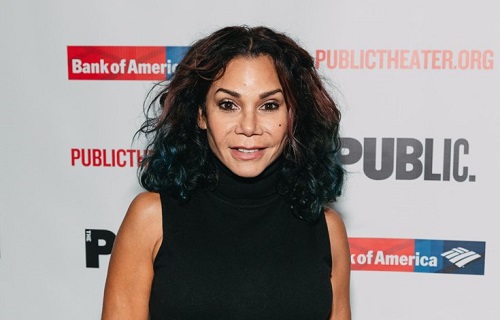 Daphne Rubin-Vega is a Panamanian-American Actress as well as a singer. Daphne is best known for portraying the roles of Mimi Marquez in the Broadway Musical Rent and Lucy, in the Off-Broadway play, Jack Goes Boating.
Rubin-Vega is a married woman and is the mother of a child. If so, who is her husband? What is the name of her child? Keep scrolling to know more about Daphne.
Daphne Rubin-Vega Early Life
Daphne Rubin-Vega was born on November 18, 1969, in Panama City, Panama. Her parents, father Jose Mercedes Vega and mother Daphine Corina were a carpenter and a nurse respectively. Later, their parents separated and she stayed with her mum and her step-father Leonard Rubin.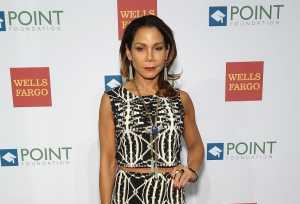 At the age of two, Rubin moved to the United States from Panama. Unfortunately, when Daphne turned 10, her mother passed away. Later, Rubin started studying theater at the New Labyrinth Theater Company. After that, she also performed with the comedy group El Barrio USA.
Daphne Rubin-Vega Acting Career
Rubin was offered a role while she performed with El Barrio. She auditioned for a musical Rent written by Jonathan Larson where she played the role of Mimi Marquez. Mimi was a 19-year-old HIV positive heroin addict who worked as an exotic dancer.
Later on, Rubin auditioned for Tim Weil's Rent by singing the song Roxanne. She was offered the role and played it all the way till Broadway. However, Rubin did not join in the film adaptation of Rent because she was pregnant at the time. Furthermore, Daphne starred alongside Wilson Jermaine Heredia in the 1999 film Flawless.
— Daphne Rubin-Vega (@daphnerubinvega) March 18, 2014
With this in mind, Daphne continued her theatrical career without any breaks. In 2006, she starred with Phylicia Rashad in The House of Bernarda Alba. Rubin played Fantine in Les Miserables. In 2007, Rubin acted in the play Jack Goes Boating alongside Philip Seymour Hoffman.
Daphne also appeared in a cameo role in Sex and the City in May 2008. Likewise, in 2016, Rubin starred in the hit musical Miss You Like Hell at the La Jolla Playhouse.
Furthermore, in 2018, Rubin starred in the fiction podcast Horror of Dolores Roach co-starring Bobby Cannavale. The head of scripting, Mimi O'Donnell commented that Rubin's "imprint on this was enormous".
See More: Jake Devito Bio, Wiki, Net Worth, Married, Wife, Family
Daphne Rubin-Vega Music Career
Daphne entered the world of music in 1989 as the lead singer of the Latin freestyle group Pajama Party. Moreover, her success as a solo artist is determined by her song I Found It as it placed #1 on the Hot Dance Music/Club Play Chart.
Personal Bejeweled DustBuster #answeredprayers Thanks, Fanny! pic.twitter.com/9EB6TL7n5Z

— Daphne Rubin-Vega (@daphnerubinvega) December 24, 2015
Additionally, Rubin hit the top of the Dance/Club Play Chart in 2003 with a dance version of Elton John's Rocketman. She recorded her debut full-length rock consisting of originals called Souvenirs. This album was released after Seagram purchased Mercury Records.
After that, Rubin released her second full-length album also consisting of originals titled Redemption Songs. It was released in October 2006 on Sh-K Boom Records.
Daphne Rubin-Vega Heroin And Bulimic Story
"I kicked heroin before. I was really in my 20s. When I kicked heroin I gained weight, and it was like: Oh my God, what am I going to do? I am another person. I went to ice cream and I went to bulimia."
The Panamanian Actress Daphne became bulimic after battling a heroin addiction while she was in her 20s. Rubin was in such a condition that she struggled to keep the food down and threw up continuously.
"You know with drugs you can actually put them away and never open that door again, a day at a time, whatever, but food? You have to eat the f***king food, so how do you do that? I had to draw a line and say no matter what I am not going to continue this behavior again."
After Rubin vowed to end her bulimia, she joined the group Pajama Party and started singing songs there. She claimed that the universe responded to her taking away attention from her eating disorder. Eventually, she landed on the role of the 19-year-old heroin addict, Mimi Marquez.
See More: Brittany Raymond Bio, Age, Net Worth, Boyfriend, Height, Wiki
Daphne Rubin-Vega Personal Life
Daphne Rubin-Vega has a successful career as well as personal life. Rubin is a married woman and has a child from her relationship. She is married to Tommy Costanzo. The couple exchanged their wedding vows in September 2002.
Rubin and her spouse welcomed their child, a son Luca Ariel Constanzo in 2004. As of now, the family of three are living happily. Vega and her spouse are supportive of each other and are the loving and caring parents as well as husband and wife.
They are maintaining a peaceful relationship with no signs and rumors of divorce and affairs. Other than this, there are no records of Daphne's past affairs and relationships.
Daphne Rubin-Vega Net Worth
The heroin-overcoming actress Daphne Rubin-Vega has an estimated net worth of $3 million. Her hard work in her musical performances, as well as theatrical performances,  helped her amass such hefty money.
Furthermore, her first theatre production Rent grossed about $768,000. Likewise, her other theatricals Flawless grossed $1 million and Les Miserables grossed $2.7 million worldwide and is one of the longest-running as well as highest grossed musicals.
Moreover, Rubin's music was also accepted and loved worldwide. Her singles along with her group performances are also doing great.