Hampton Brandon Bio, Wiki, Net Worth, Parents & Girlfriend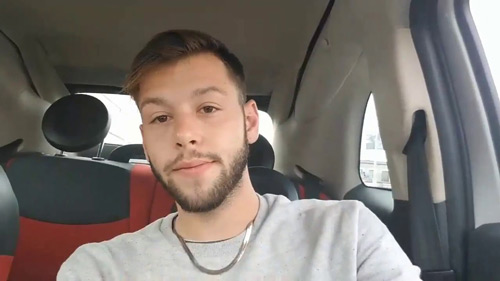 Quick Facts of Brandon Jason Grosso
Full Name

Brandon Jason Grosso

Date of Birth

09 February, 1972

Nickname

Hampton Brandon

Marital Status

Single

Profession

Youtube personality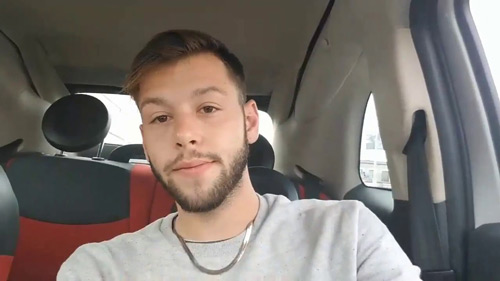 Hampton Brandon, also known as Brandon J Grosso, is a charming social media personality and a live streamer on youtube who made a name for himself for providing quality content during his live-streams. Hampton runs a show called Live Pranking People and Hampton Brandon Live. He was seen to be quite active in his streams until his channel was blocked by Youtube.
If you want to know more about his net worth, bio as well as about his personal life, keep on scrolling the article.
Hampton Brandon's Bio, Wiki
Hampton was born on 9th February of 1972. He currently lives in San Bernardino and in Hollywood as well. Also, he is an animal lover and has a pet dog.
Hampton is a cannabis connoisseur and grows marijuana in large quantities. Brandon is an investor in Cryptocurrencies. He does live streams of games in his channel Discord hangout with Hampton Brandon.
He is known to frequently pick up girls as well as flirt with them during his live streams and is very charismatic in attitude. His fans consider him to be Alpha since he gets into a confrontation and altercation with people who challenge him. Brandon has around 116k fans on Spotify as in 2018.
He is featured in Ice-Poseidon's IRL stream frequently since the time the duo met in the early August of  2017. Their live video shows them fooling around in the public and talking to strangers.
Also, read: Keone Madrid Bio, Spouse, Age, Net Worth & Height
Hampton Brandon in Jail
The famous live streamer career appears to be over. His arrest warrant was filed on six separate accusations by a bounty hunter with a bail of $100,000. He has been a very outstanding IRL personality gathering a sizeable audience with over 4000 regular pulls while going live. The streamer was detained on several occasions while on the stream, including an incident in Texas at the end of June when he was arrested on the street for drinking.
Again on the 5th of July, a live feed from Instagram showed Brandon sitting handcuffed in the back of a car.
His friend who was streaming live via Instagram asked him about the situation and the response was,
"I'm going to jail for a long time. Apparently a $100,000. Felony shit. DMV shit."
Hampton Brandon Gets Hit By A Car
On 15 October 2017, Hampton Brandon got hit by a car. During that time, someone was trying to fight with him. Though the information about that man is not available on the net, you can watch the video clip.
After two months of the incident, one of his fans asked him something via his Twitter which says:
"LuL Ice excuses. You really want to him huh?"
Later, Hampton replied:
"I really think it's from me getting hit by the car…"
Though Brandon got into several controversies after, he is now living a peaceful life.
Hampton Brandon's Net Worth
Brandon himself posted on Instagram that he is homeless and broke currently.
He tweeted on his twitter about spending his money on crack. However, we know that crack is expensive for consumption and he is probably well-off.
             "no, I don't have any money I spent all this on crack for the culture."
As for a fact, we don't know his net-worth although he might be earning well from his profession. His previous youtube channel seems to be terminated due to his hideous post and activities. He even tweeted via his Twitter about getting his channel back and paying the lawyer who helps to get his youtube channel back $5,000. He is obsessed with getting his channel back.
You can see for yourself, his tweet on twitter!
I have 5k cash for a lawyer if he can get my original channel unbanned I'm done fucking around pic.twitter.com/9Alcul7Q6D

— Hampton Brandon (@hamptonbrando) February 12, 2019
Also, read: Sylvia Gani Age, Height, Net Worth, Boyfriend & Wiki
Hampton Brandon- Parents, Relationship
Most of Hampton Brandon's fans are being curious to find out about his girlfriend, or whether he is married! Well, for your kind information, Brandon is an unmarried man. Though he has shared a lot of relationships with several girls, he got into a serious relationship with very few. However, as of now, he has not shared any information about having a girl in his life.
However, back on 6 August 2015, Hampton shared a post via his Twitter about enjoying the sunset with his partner. And now, it's been three years, and still, the media is not yet confirmed whether he is dating the same girl or not. You can also check out his post on Twitter to see his girlfriend.
Read More: Reina Scully Bio, Net Worth, Height, Weight, Boyfriend, Affair, Married, Ethnicity, Nationality, Fact & Career
Sunset in mtk with my gal pic.twitter.com/zhrYxCkFnJ

— Brandon Grosso (@brandon_grosso) August 6, 2015
He mentioned that he was raised by his mother during the early years of his childhood. Moreover, he also mentioned that his father wasn't around there to raise him up. He has given any information related to their name or anything regarding his parents.