When you're thinking about the hottest golfer, Natalie Gulbis definitely makes the cut. But sorry guys, Natalie is off the market as she tied the knot with her boyfriend Josh Rodarmel in 2013. Prior to this, Gulbis was romantically linked with Dustin Johnson.
Natalie wedding in the year 2013 was one of the high profile weddings at that time along with Paula Creamer. If you're curious in the finding of Natalie's married life and her affairs, then read along.
Natalie Gulbis Wedding to Josh Rodarmel. Know their Married Life
In 2013, Natalie broke the heart of many eligible bachelors around the world when she announced her wedding. Gulbis married to her longtime boyfriend Josh in an extravagant event.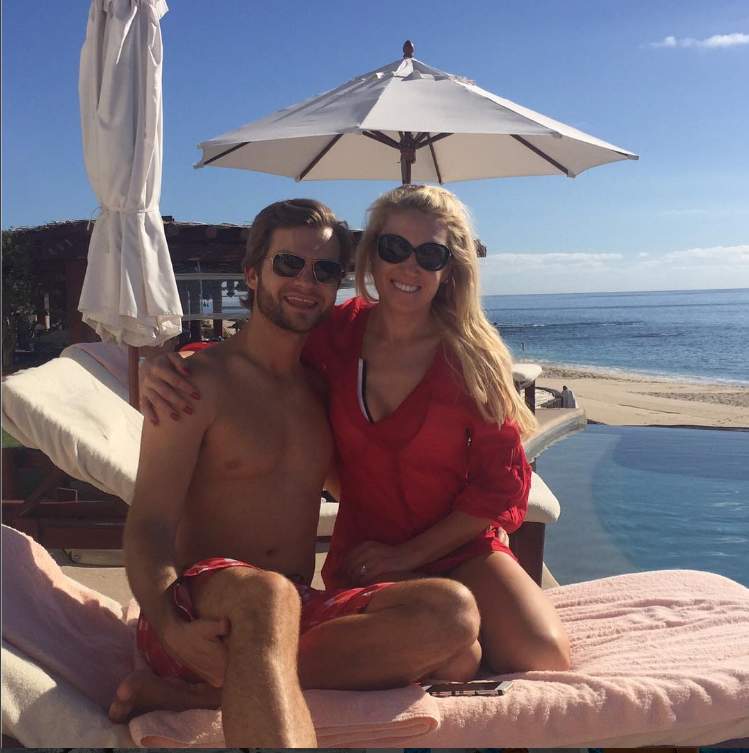 During the same time, it was another golfer, Paula Creamer who also broke the heart of many bachelors around the world. Creamer tied the knot with pilot Derek Heath around the same time.
Natalie's husband Josh is a former Yale Quarterback but couldn't make it to the highest level of the game. Later he turned into a business and founded the company called Power Balance Bracelet. After their six-years of marriage, the couple is living in a perfectly happy relationship.
Natalie Gulbis extravagant Wedding Affair…
The 36-year-old first meet Josh through his company's business. Josh's company maintained a good business relation with Sacramento Kings and through that company Josh first locked eyes with Natalie.
Both of them felt an instant connection between them and went out on a date. After a couple of dates, the pair decided to take their relationship to the next level.  And pretty soon the romantic love affair between the duo started.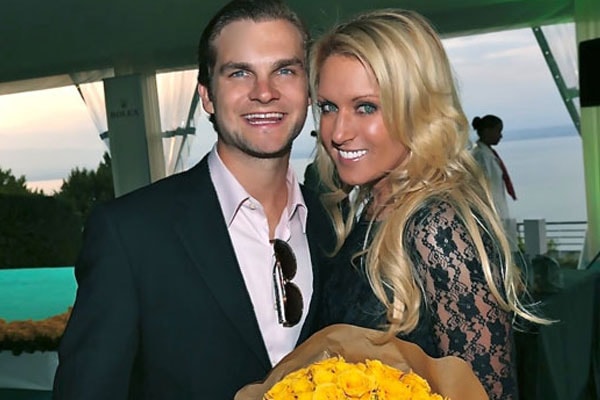 Josh proposed Natalie with a ring on July 2013 and on December 23, 2013, they exchanged wedding vows to each other. The wedding was quite extravagant as it was a beachside event. For the auspicious day, both of them wore a white suit and white gown respectively.
The event featured their close friends and sports personalities. So far, the duo does not share any children together and also does not have any children from the previous relationship.
Natalie Gulbis Rumors and Controversies
The 36-year-old became a sex symbol in LPGA after she posed for a magazine in a swimwear. But USGA stopped it from making its sell at the event saying its inappropriate. Gulbis dragged herself into the controversies in 2005 with the skimpy photos. She also pulled out of LPGA tour because of Malaria in 2013.
Not just that, prior to her meeting with Josh, Natalie dated PGA Tour golfer Dustin Johnson. Natalie insisted on dating Dustin in several interviews but Johnson kept on denying the fact. Professionally, Natalie also featured in reality TV show like The Natalie Gulbis Show, a show of Tiger Woods by EA Sports, and Celebrity Apprentice.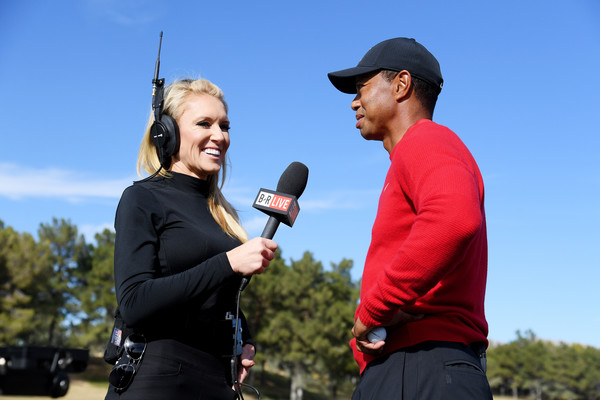 She probably got into some controversies at the show too as Gulbis was fired on April 19, 2009. The reason for the action is not known as of now. Currently, Natalie is one of the Golf Presenters alongside Win McMurry, Lauren Thompson, and Kelly Tilghman.
As of now, Natalie Gulbis lives happily with her husband in a $1.4 million mansion in Newport Beach, California. For further updates on celebrities, Keep connected with Allstarbio.com.