In 2014, the ex-New Orleans Mayor, Ray Nagin was sentenced to ten years in prison for Bribery. Ray despite in jail is still married to his wife Seletha Smith. Smith is a constant pillar of support to her husband during a rough time. How is their relationship?
The couple is a proud parent of three children. When does Ray get out of prison? And what is his marital status like? Let us together explore more about his marital status and his family life.
Ray Nagin Married with Seletha Smith
Nagin married Seletha Smith in 1982 however, the ex-mayor has not disclosed his wedding details. Smith is from New Orleans and Ray is also from the same area. Ray worked at Cox New Orleans, the city cable television network when he was introduced to Smith.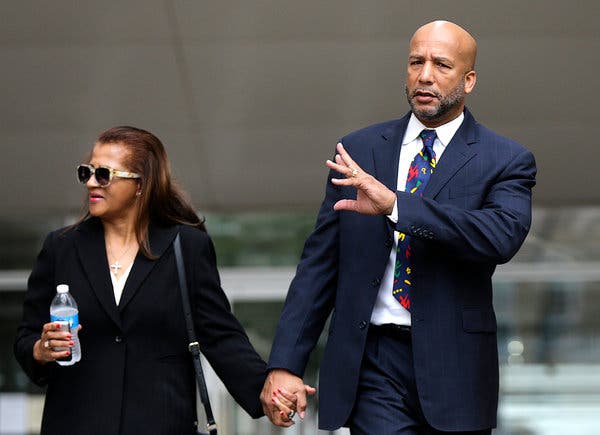 They might've dated for a little while before tying the knot in 1982. The wedding was a private affair as the pair exchanged the wedding vows in front of family, friends and close relatives. Ray is together with his wife for thirty-six years now and their bond is still very strong.
Seletha Smith and Nagin welcomed three children in their life. The duo explains they are blessed to have them as their kids.
Ray Nagin's Children
In their twenty-six years of marriage, Nagin and Smith welcomed three children. Smith gave birth to two sons, Jeremy Nagin and Jarin Nagin. After some period, the couple celebrated another blissful moment with the arrival of their daughter, Tianna Nagin.
Nagin shares a beautiful relationship with their children and often sees them.
Ray Nagin Mayor Election in 2002
The politician became the mayor of New Orleans during the term of George W. Bush. He served the city for eight years from 2002-2010. In his last two years of Mayor position, Barack Obama was the president of the United States.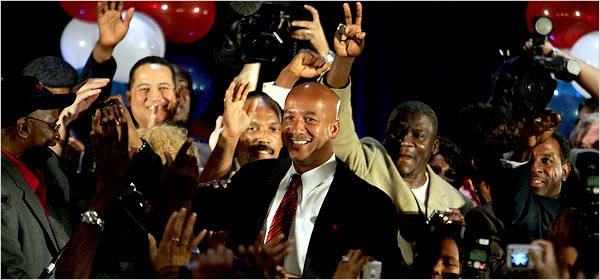 Nagin became the 60th Mayor by getting 59% vote against Richard Pennington. During his term, Nagin contributed to the community and especially in 2005 Hurrican Katrina. He also became quite famous after the Chocolate City Speech.
After serving two terms as a Mayor, Ray has 20 criminal charges on him.
Ray Nagin Relationship Status after the Conviction…
In 2014, Former Mayor Ray was convicted on 20 Criminal offenses which he committed from 2002-2010. He succeeded Marc Morial in 2002 and started working for the betterment of municipality.
According to Federal prosecutors, Ray began to get involved in corruption right from his first term. The Prosecutor further added, Ray's corruption scandal continued during the Hurrican Katrina in 2005 and till his last term in the office.
Despite going to prison, the bond between Ray and his wife is very strong. The couple often meets each other in prison and Smith is desperately waiting for her husband release. In the earliest, Ray is slated to release on May 25, 2023, or in 2024.
For further updates on Celebrities, Keep Reading Allstarbio.com.