Renee Puente and Matthew Morrison pronounced husband and wife in the destination wedding in 2014. The couple love for each other is growing exponentially over the years. Surely a gleeful moment for the Glee star Morrison on the day when they were married.
After the wedding, what's going on with their life? Is Renee a mother now? Well, folks let's find out more about the couple married life and their relationship status.
Renee Puente Married with Matthew Morrison
The lovers of the ages went to the island of Maui, Hawaii for their big celebration. Puente married her soulmate, Matthew Morrison in October 2014. The wedding ceremony was quite intimate as only their close friends and family members attended their wedding.
They are now heading towards their fifth wedding anniversary together and their relationship looks rock-solid. So far, no news about their challenges in matrimony has surfaced which suggests that the pair love for each other is growing with each passing day.
Matthew and Puente started dating in 2011 and after three years of love life, they took their relationship to the next level. After the engagement, Morrison shared his happiness with everyone via Twitter. He wrote,
"An incredible night of LOVE @ejaf ball. I'm going to marry my best friend! Happy day for me and @Renee_Puente".
The Wedding Details…
Puente and Morrison tied the knot in front of 50 people after Matthew proposed her to marry him. It was last summer when Morrison popped the question with a ring in his hand. Puente said, 'Yes' to his proposal and that leads us to the private estate in Hawaii for their marriage.
According to the people.com, Renee walked the aisle by wearing one of a kind Gustavo Cadile gown and shoes designed by Emmy London. On the other hand, Matthew appeared on his big day by wearing custom Brooks Brothers tuxedo.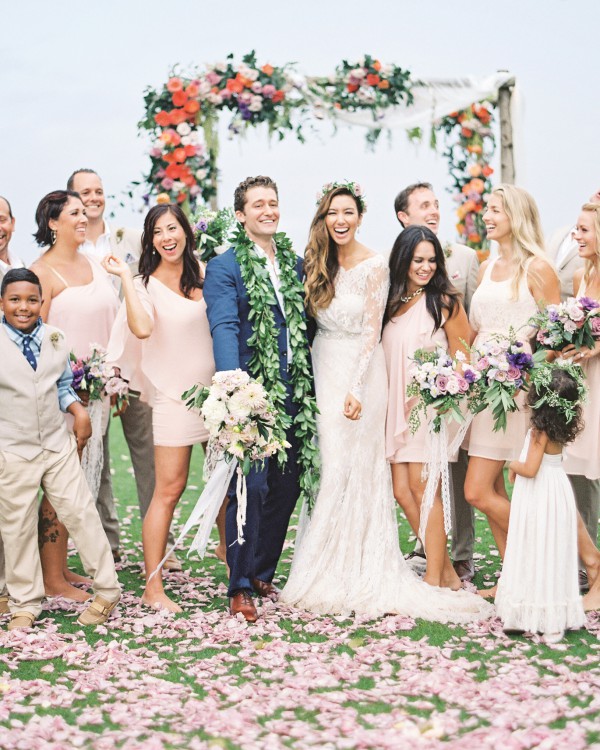 All of the guests were enjoying in the party thrown by the couple meanwhile, they were exchanging wedding vows and making promises to stand by each other forever. The pair are keeping their promise so far. In other attraction at the wedding was the performance of Pianist Chad Whidden where he played songs like Feels Like Home.
Not just that, Glee star joined his newlywed wife in a special hula performance and later started singing Starry Eyed/Video Games, a song by Laura Benanti. Morrison Glee cast such as Lea Michele, Josh Sussman might've attended the wedding but there is no exact information about their attendance.
Renee Puente's Son
From their four years marital affair, the couple love took the form of a newborn baby. They expanded their family in 2017 after the arrival of the pair son Revel James Makai Morrison. The child is very healthy and Puente gave birth to him in Pasadena, California.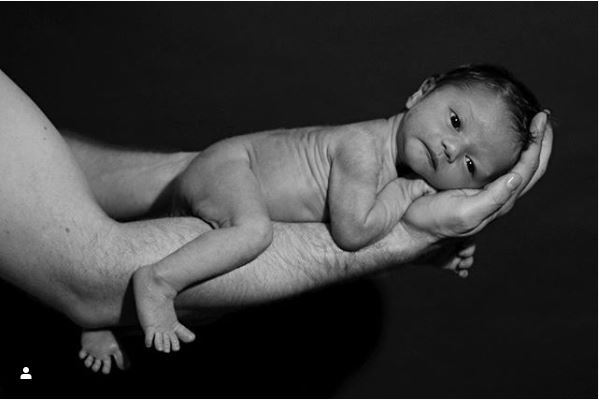 Furthermore, the pair shared the photos of their son via social media. Morrison took to Twitter to express his love for his son. He wrote,
"To my Newborn Child, Revel James Makai Morrison: Your Mama and Papa got this!! Trust in us to guide and protect you always. To lay the tracks so your train will run smoothly throughout this world".
He added,
"You will have all the tools to soar! We love you, and are so thankful for your arrival! The adventures are just beginning".
On the other hand, Renee Puente also expressed her love for her child by holding her son in her arms. The photo was posted on her Instagram account. For further updates, keep reading Allstarbio.com.