Sam Hunt & His Wife Hannah Lee Marital Status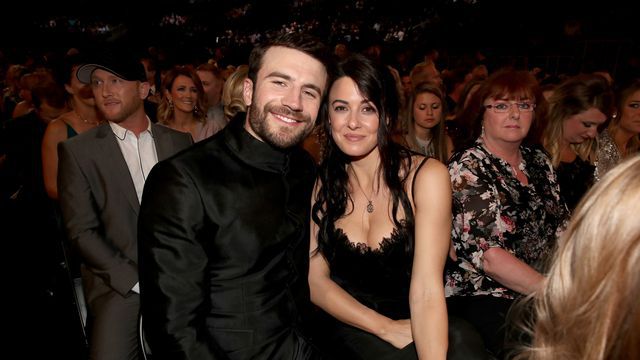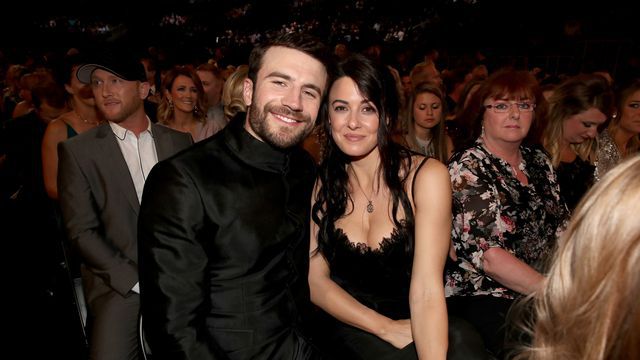 Sam Lowry Hunt gets inspired by his wife Hannah Lee Fowler and even dedicated his first album to her. The couple got married in 2017 but their relationship was always not easy.
Sam Hunt has done a great deal of work to get his love back in his life. Did you know, it took 7 flights and one album to impress Hannah? If you want to know more about their relationship and marital status, then you're at the right place.
Sam Hunt Married Life. Who is Hannah Lee Fowler?
The country singer, Sam married his girlfriend Hannah on April 15, 2017, after a three-month-long engagement. Sam put a ring in Hannah's finger on January 2017 and the couple announced it after the release of Sam's album. The wedding was held in Cedartown, Georgia.
Hannah Lee Fowler is a nurse in Hawaii and is also a fitness enthusiast. Sam is now living in a happy marital relationship but it was always not the same. Both of the couples went through heartache before as they were in an on and off a relationship.
Sam Hunt and Hannah started dating from 2008. The duo broke up and Sam felt a hole in his life after Hannah left him. He first met her in Montevallo and as he recalls,
"I didn't actually live in that town. I had never visited Montevallo, but right before I left to go to Nashville I met a girl from there. A lot of the experiences I had with her and the relationship I had with her, that inspired a lot of the songwriting on the album."
You may also like, John Connelly Bio, Singer, Net Worth, Married, Wife & Children
Sam Hunt's Grammy-nominated album Montevallo…
Ex to See, Make You Miss Me, and Break Up in a Small Town are some of the songs which Sam Hunt dedicated to his wife. Hannah inspired Hunt to write these songs and later in an interview, Sam mentioned his wife to be a co-writer.
After all of the songs in an album and seven trips to Hawaii, Sam Hunt finally impressed his wife to get back. In an interview with Entertainment Tonight, he said,
"I think last summer I went out to Hawaii about Seven times in about three months, trying to talk to her about coming back. And the seventh trip I convinced her."
Hunt's album Montevallo is named after Hannah Lee's town in Alabama. The album won Grammy-Award in 2014. If all the flights and album did not seal the deal for Sam then, his apology letter sure did. In the letter, he wrote,
"I'm sorry I named the album Montevallo. I'm sorry people know your name now, and strangers hit you up on social media. I know you want your privacy and you got nothing to say to me, but I wish you'd let me pay off your student loans with these songs you gave me."
You may also like, Ruby Stewart Bio, Siblings, Age, Net Worth, Kelly Emberg
What's Sam Hunt and Hannah Lee Current Relationship Status?
After marrying the love of his life in 2017, in front of family and friends, the couple is living very happily. Together they do travel to Hawaii but not to apologize but to enjoy their time together. The pair do not share any children together as of now.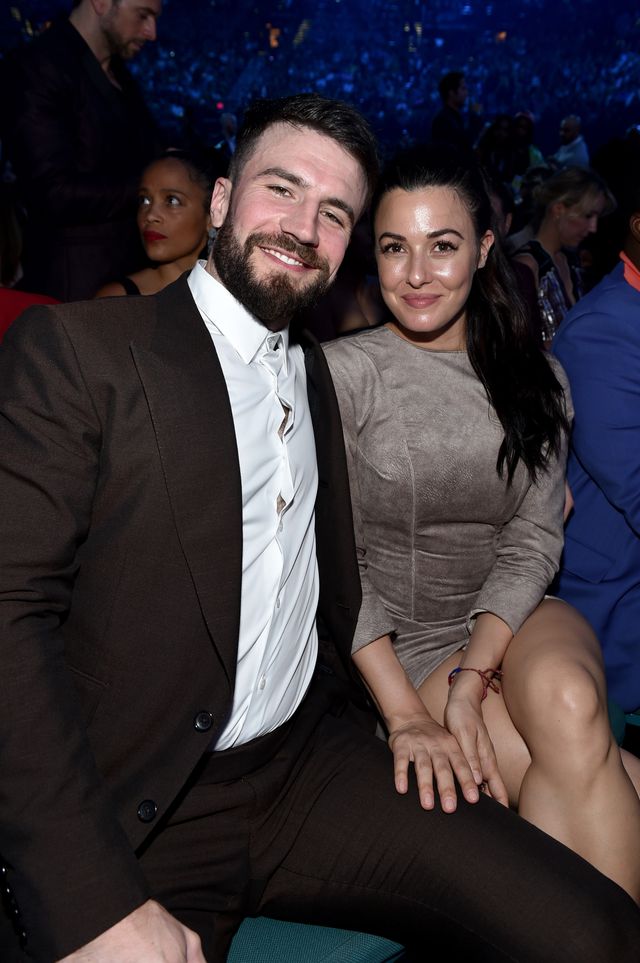 Hunt does not leave any opportunity to go by to explain how much he loves his wife. He wrote songs for her, an apology letter, and what not. Sam is clearly enjoying his married life right now, as he told E! News that,
"She's beautiful. I did really good. It feels great there's a spiritual strength to it, and I feel a little bit taller now that I'm wearing my ring."