Spencer Gooding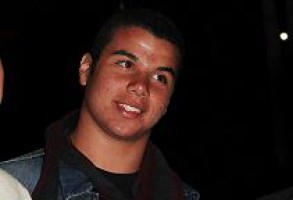 Quick Facts of Spencer Gooding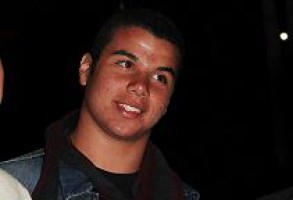 In Today's world, we can find a lot of personalities gaining fame after sharing some sort of relationship with famous stars as well as celebrities. Spencer Gooding is one of those who captured the limelight after being born to his famous parents. His father, Cuba Gooding Jr. is an American actor who has established a net worth of $24 Million.
In other words, Gooding is surely living a rich life with his parents. He grew up along with his two siblings. Further, he made his television debut in an episode of Slamball in 2002. Along with that, he has made many red carpet appearances with his father and brother.
Regarding his relationship status, Spencer is single and hasn't involved in any dating and rumors yet. To know more about Spencer Gooding's life in detail, stay tuned with us until the end.
Family of Spencer Gooding
Spencer, who now is 25 years old, was born on September 11, 1994, in New York City as the eldest child of Cuba Gooding Jr. and Sara Kapfer. Moreover, he grew up with his two siblings Mason Gooding and Piper Gooding.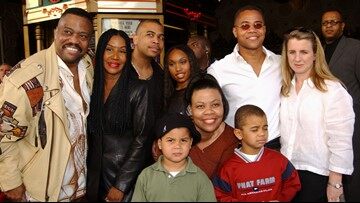 Cuba Gooding Jr. along with late father, Cuba Gooding Sr., and other family members in the 2002 premiere of his film Snow Dogs. Image Source: 9News
He is the grandson of renowned singer Cuba Gooding Sr. and nephew of actor Omar Gooding. His other uncles are April and Thomes. His family is of African-American background.
Oscar-Winning Actor Father, Cuba Gooding Jr.
Though Spencer Gooding has appeared in very few shows, he rose to the limelight as the son of Cuba Gooding Jr. His father, Cuba's first major role was in the inner city crime drama Boyz n The Hood.  He then performed in Jerry Maguire alongside Tom Cruise for which he won an Oscar for Best Actor in a supporting role.
Also, Cuba has appeared in multiple movies like  Coming To America, A Few Good Men, Judgement Night, Pearl Harbor, and Men Of Honor, to name a few.  He made his directorial debut with Bayou Caviar, which released on  October 5, 2018. He also received a star on Hollywood walk of fame in 2002. So far, his mother is a school teacher in California.
Parent's Relationship Details
Spencer Gooding's parents, Cuba and Sara Kapfer got married on March 13, 1994. They were together since high school as they both were dating by then. From their marital relationship, they share three children, Spencer, Mason Gooding, and Piper Gooding.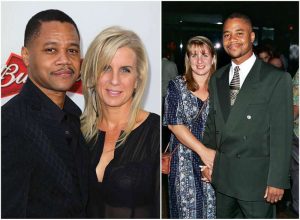 Everything on their nuptial relationship was great until 2014 when wife, Kapfer filed for a legal separation. Although the divorce was finalized in 2017, they were legally separated in 2014. Their 22 years long marriage ended in a snap.
Net Worth 
Being a celebrity child, Spencer relishes on the net worth gathered by his parents. His father's wealth is around $15 million.  One of his movies, Jerry Maguire grossed $273.6 million at the box office under the production budget of $50 million. Below is the trailer of his movie Jerry Maguire. 
Similarly, another movie of his As Good As It Gets collected $314.1 million, which production budget was $50 million. Moreover, in 2014 he sold the house in a whopping price of $9,800,000 that he previously bought for $3.5 million in 2000.
Concerning his salary, he must be receiving an appreciable amount from his portrayal. Similarly, for the movie Instinct, his estimated wage was $2,500,000.
Scandal
His father Cuba Gooding Jr. was also a controversial subject.  On June 13, 2019, he is accused of sexual abuse and misdemeanor forcible touching at a woman at Times Square bar in New York, and other areas dating back over the years.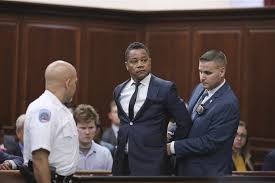 Fourteen women have come forward with the accusation of sexual harassment towards Gooding Jr. This news is making a lot of headlines and the court is dealing with this case at the moment. Also, he was pointed out on October 10, in an additional sexual abuse charge.
To know more about your favorite celebrity please visit allstarbio.