The 22-year-old African-American beauty, Ajiona Alexus has hinted on going out on a few dates so far. But who is the lucky guy going out with her? And Is she serious about him?
This Terrific actress gained fame after her impressive performance in 13 Reasons Why and shares a passionate relationship with her family. Does she share the same kind of passion with her mystery boyfriend? Well, we'll find out so, guys, let's take a detour with us into Ajiona relationship.
The Mystery Boyfriend in Ajiona's Life. Is she in a Relationship?
The news about Ajiona in love is floating around like a wildfire. Her interview with JustJaredJr talking about her most romantic date fueled up this conversation. Ajiona goes out seldom and most fans expected her to be single.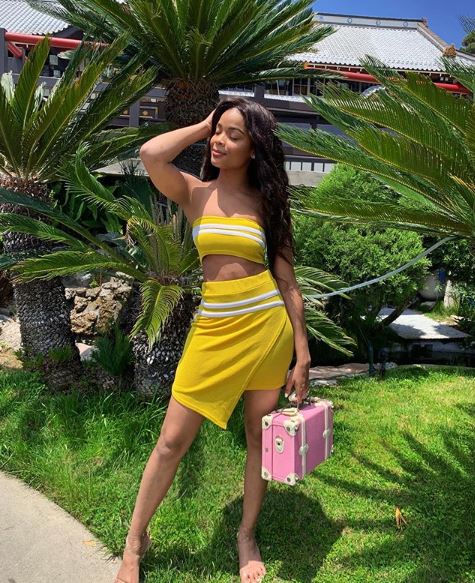 But the surprise hit the fans like a tonne of brick when she revealed about her most romantic date. The date at a movie theatre. Well, you might think what's most romantic about it? Lot's of people do it and it's normal nowadays.
It is and we totally agree with you guys, but how many of us go out big by renting a whole of a movie theatre for our loved ones. Yes, the mystery man rented out a movie theatre for the actress so, that she could watch a film without any disturbance. In an interview regarding her dating life, Ajiona said that,
"Don't really go on dates…But this sweetheart rented out the movie theater and took me to see one of my favorite cartoon movies, The Incredibles."
Ajiona still kept all of us guessing about this man as she did not utter a single word about the guy's identity. We can assume from his act of portraying his love that whoever he is, he must be pretty rich. Other than that, we have no clue whatsoever about this mystery man.
Discussing Ajiona Alexus relationship why not also look for 13 Reasons Why cast relationship status.
Who is Ajiona Dating right now? Is She and The Mystery Guy Still Together?
Ajiona Alexus is spotted with only her friends and colleague on her Instagram account. And she has not spoken about her affair with anyone else on recent media. So, we can take a guess on this one and say, the 13 Reasons Why actress is single and ready to mingle.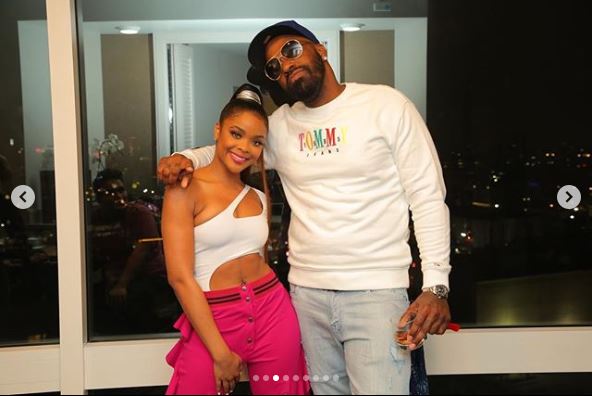 Ajiona Alexus a while back was spotted with musician Hobbz and everybody suspected her of dating him. The two posted a lot of pictures together on Instagram and other social media platforms. In one of the posts, Hobbz also called Ajiona his girl and that created a stir in the entertainment news.
As her fans got happy for her, Ajiona came out and said the news about Hobbz and her affair is nothing but a rumor. She shared this information on Instagram on August 9, 2018, and insisted that they are just good friends. For the moment, all we can do is just sit back and wait for the good news in Ajiona Alexus's life.