Love blossomed between the stars of a rival TV network, Deborah Roberts and Al Roker. The award-winning American journalist Deborah Roberts is a married woman for a long time now. Deborah Roberts married American Meteorologist Al Roker in September 1995.
The couple even after twenty-four years of a marital relationship shares a never-ending love for each other. Deborah and Al are proud parents of two kids. So, what is their secret sauce for the happy marriage? Well, we're just going to figure that out in the article below.
When Deborah Roberts met Al Roker…
The beautiful couple met each other in 1990 in the workplace. Al and Roberts locked eyes in the station when Deborah first joined the NBC news outlet. She joined as a general-assignment reporter.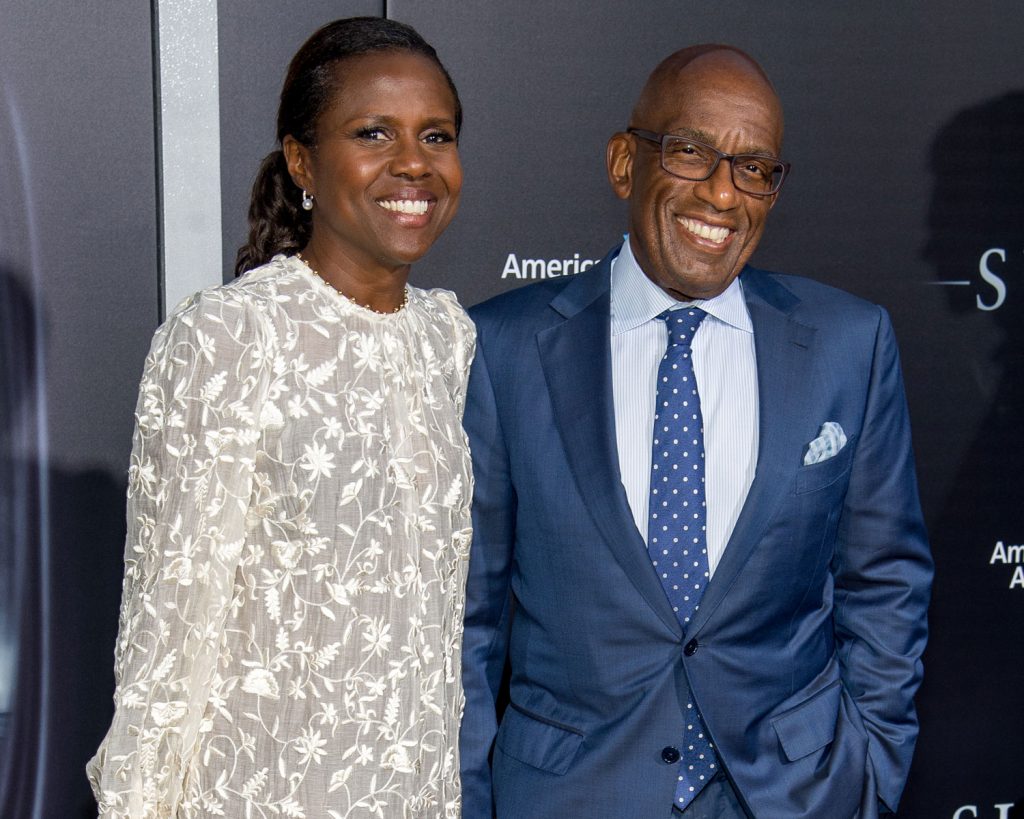 Al being the gentleman immediately asked Deborah Roberts out for a lunch and that is how their conversation started. Roberts said in an interview with People,
"Al was so sweet. He showed me pictures of his daughter and talked about his family. I just thought he was a nice guy, and that was that."
During that time, Al was in a married relationship with Alice Bell. Alice and Al Roker were married for ten years from 1984-1994 and they share a daughter together named Courtney. Deborah Roberts and Al shared a unique relationship with each other.
After Al Roker divorce with Alice, Deborah and Al Roker started their fling with each other.
When did Deborah Roberts and Al Roker Marry?
Roberts and Roker relationship status were not clear until 1994 when he proposed his love with a grand gesture. Deborah saw Roker as a friend and after the split of Al with Alice, Roker proposed Roberts on the rim of the Grand Canyon.
Before that, Al Roker worked hard to impress his future wife by giving her flowers, gifts, and the fridge full of her favorite food. The couple married on September 16, 1995, in front of close friends, relatives, and God. Deborah Roberts and Al were pronounced husband and wife in front of God in the St. Thomas Episcopal Church in New York.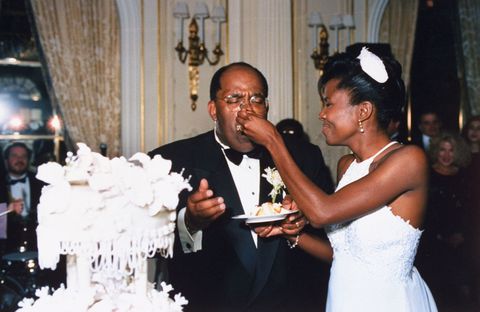 The wedding was an intimate affair and did not include big-name celebrities. But their close friends Barbara Walters, Rudy Giuliani, and Katie Couric.
Know about The couple's Children
Deborah and Roker welcomed two children in their life and Roberts is also a stepmother to Al's daughter from his first marriage. Roberts and her stepdaughter Courtney did not start their relationship quite well.
She told in an interview with People,
"There were times when we were the dueling girls. Sometimes I was feeling, 'Why is Courtney getting her way? I want my Way.' And Courtney was doing the same thing. It's not a piece of cake, but it's a lot better than it was. Courtney and I have both matured."
The couple also welcomed two children, Leila Ruth and Nick Roker in their life. They are living happily with each other as of now though both the pair work for a different news station. Deborah Roberts and Al Roker are now living a happy married life with their kids in New York.
The couple loves each other very much and they have shared their secret sauce in their new book about parenting and marriage.