Who is Howard Stern Wife? His Marital Status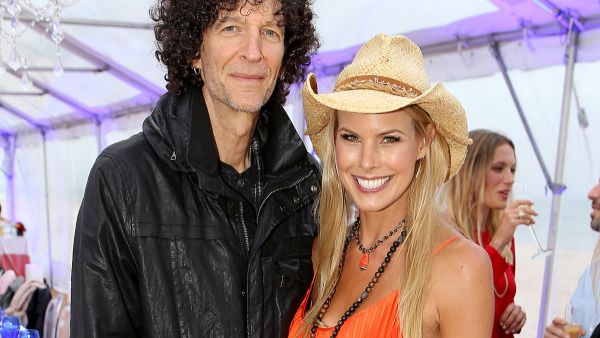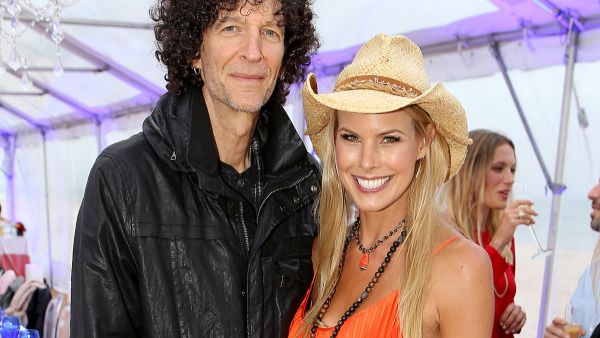 Being unlucky in love for the first time, Howard Stern lost his hope in Marriage until he met Beth Ostrosky Stern. Stern found his love Beth and did not waste his time in getting married to her. The iconic figures in Hollywood, are clearly made for each other and fans love seeing them together.
In recent days, there appeared a rumor on the internet that the lovely couple is planning on calling it quits. After divorcing his first wife Alison Berns of twenty-one years, Stern found love again and fans don't want to see the break-up. So, what is the truth? Are they really getting a divorce? Let's find out more about their relationship status.
Howard Stern's Married Life with his Wife
In October 2008, Stern tied the knot with an entertainment king Howard Stern. Beth Stern worked as an actress and fashion model during the time of the marriage. The couple knew each other for seven years before exchanging wedding vows with each other.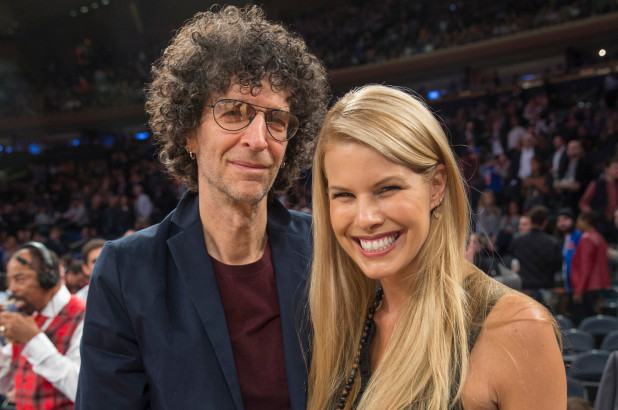 In 2001, the pair met for the first time at Beth's friend house. She went there on a blind date and recalling that day, Beth says it was awful. The first conversation between the couple started with humor. Beth was with her date, and Howard looked very grumpy and hungry and sat right across from her.
The fashion model started the conversation with the radio host and said, he has beautiful eyes. Immediately, Stern eyes lit up and he mesmerized in the beauty of a woman who captured his heart. They tied the knot at New York City in an extravagant affair.
The Wedding Details…
They announced their extravagant wedding ceremony at the Le Cirque restaurant in New York City. For the wedding, nearly 180 guests arrived and the venue filled with stars and celebrities. The couple continued with their nuptials on October 3, 2008, while all the guests and their loved ones gave their blessings.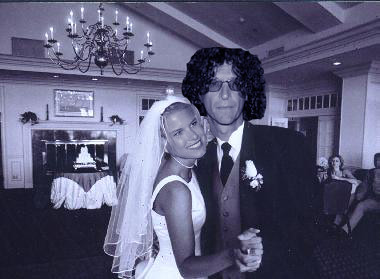 For the matrimony, they roped in Kelly Ripa's husband Mark Consuelos to officiate. In the star-studded event, the likes of Joan Rivers, Chevy Chase, Jimmy Kimmel, Sarah Silverman, Barbara Walters, John Stamos, and many more graced the venue.
Howard Stern's Children
Prior to his marriage with Beth, he exchanged wedding vows with his college sweetheart Alison Berns. Before starting his radio career, he got into the marital relationship with her and the union lasted for almost twenty-one years.
During the two-decade of marital life, the couple welcomed three daughters. All of them are grown up now and are enjoying their family life. Emily Beth Stern, Debra Jennifer Stern, and Ashley Jade Stern are all beautiful daughters of the iconic radio personality.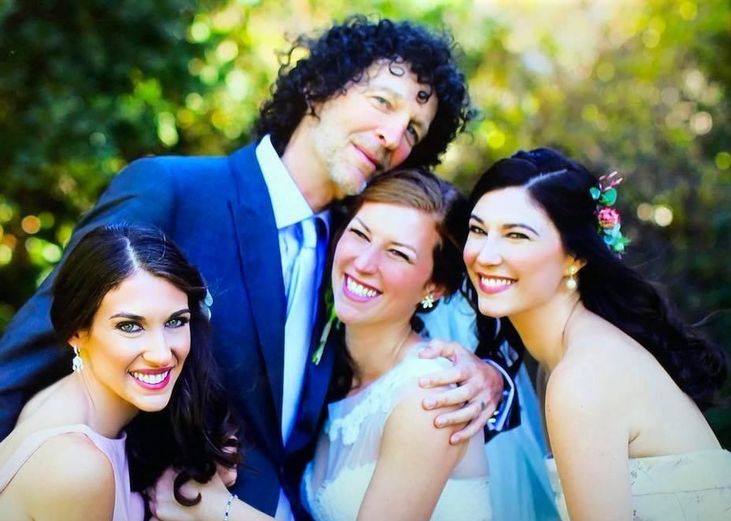 But from his second matrimony with Beth Stern, the couple does not share any children. Beth loves pets and is happy with being a step-mom to three lovely daughters.
His Divorce with Allison Berns
He tied the knot with his college love Berns before he even kick-started his successful career. The relationship between the couple went smoothly for almost two decades. But their sweet relationship turned sour and the pair filed for divorce.
However, neither Howard nor Alison talked about the reason for their divorce. In 2001, it came off as a surprise for the fans. The split 'blew his mind' according to Stern. He gave an interview to the Rolling Stone and said, he felt like a failure because of his failed marriage.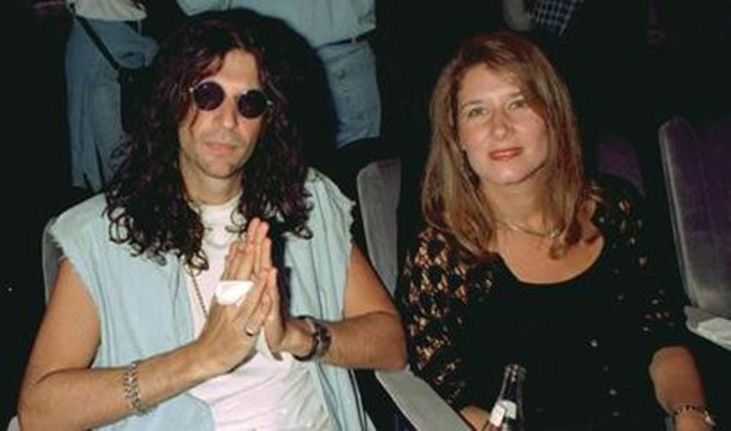 Furthermore, he said,
"It's so complicated, and it's hard for me even to figure out at this point what went wrong and how things that were so good could go so bad. It's tough. I think I'll spend the rest of my life trying to analyze that".
What happened after that?
Alison Berns tied the knot with a guy named David Scott Simon the same year she separated from the radio personality. After his ex-wife wedding, Stern felt more lonely and was not happy with his singlehood.
In an interview with the New York Daily News, the radio personality talked about his faithfulness to his ex-wife. But after the split, he turned to women for comfort and realized this is not what he wanted. He searched for a female companion and finally in a blind date, he found his love again.
Howard Stern's Current Relationship Status
The rumors about the couple getting split floated around on the internet a little while back. But Beth Stern came forward and talked with Ellen Degeneres on her show and cleared the rumor.
She said, she loves Howard very much and all of these are just rumors. The news spread especially after the comment made by Howard on his radio show. Nonetheless, the couple is blessed in a happy married life.
Beth works for the betterment of the community and people. Besides being a model and actress, she is continuously working to make other living beings live better. The couple does not live a wild lifestyle like most people believe they would. Stern said,
"We go to bed at 8 o'clock at night, even on the weekend, just because that's our schedule. He gets up early for his radio show. We are definitely not wild and crazy".
Howard Stern's Sister
Besides, people are interested in Howard Stern's sister too. Ellen Stern, the elder sister of the renowned radio host Howard Stern, stands as his polar opposite – introverted and reticent. Despite their dissimilarities, the siblings' relationship has evolved over time. In their youth, their connection was distant, as Ellen had already moved away when Howard entered high school.
Nevertheless, adulthood brought them closer. Ellen, a prosperous businesswoman and philanthropist, leads a marketing and PR firm in New York City. She frequently appears on Howard's radio show, reflecting their strengthened bond. Howard's protective stance towards their privacy prevents excessive disclosure, yet his affection for his sisters, Ellen and musician-actress Emily Beth Stern, is undeniable.
For further updates, keep reading Allstarbio.com.