Quick Facts of Virginia Ginnie Quinn
Full Name

Virginia Ginnie Quinn

Date of Birth

1940 /12 /09

Nickname

Ginny

Marital Status

Married

Birthplace

New York

Ethnicity

Mixed

Religion

Catholic

Profession

Homemaker Socialite

Nationality

American

Eye colour

Brown

Hair colour

Brown

Spouse

Bob Newhart

Height

5ft 5inc

Children

4

Horoscope

Sagittarius
Ginny Newhart is an American socialite and homemaker. She rose to stardom after marrying a famous stand-up comedian Bob Newhart for over five decades. Even though she is not directly involved in the entertainment industry she has influenced many works of her husband.
Moving on, let's find out more about Ginny Newhart, her early life, relationship, net worth, and life after being diagnosed with liver cancer.
Early Life
Ginny Newhart was born on 9th December 1940, as Virginia Ginnie Quinn in New York. Her parents were Bill Quinn and Mary Catherine. Her father, Bill was an actor. He starred in famous films like Star Trek V: The Final Frontier as well as sitcoms such as All in the Family. She was raised in a Roman Catholic family alongside her two sisters, Eileen Quinn and Mary Ellen Wire.
Ginny had a close relationship with her parents who were married for an incredible 54 years. Thus, it can be assumed that her parents were her inspiration for her five decades-long marriage.  Although her family was active in the entertainment industry, Ginny didn't have any interest in the showbiz.
Relationship with husband
Ginny Newhart is happily married to her husband Bob Newhart. Their relationship was a blind date gone right. The couple was set up on a blind date by the fellow comedian Buddy Hackett in LA in 1962. At the time, Ginny was going out with some other guy, Buddy thought he wasn't right for her. As a result, he asked Bob Newhart to meet Ginny.
Bob Lockhart talking about Ginny and their marriage.
However, Ginny did not want to get married to a person who was in the entertainment industry like her father who wouldn't get a paycheck every week. Fortunately, she never had to regret her decision of marrying Bob. The couple eventually got married on January 12, 1963, and has been together ever since. There are no controversies regarding divorce or an extramarital affair.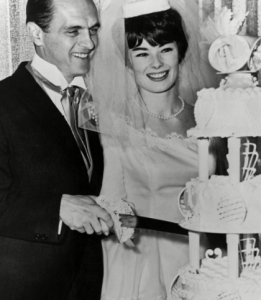 On the day of their marriage, unsure Ginny's father Quinn had joked that he could still get her out of there if she wanted. The couple has shared many tears and laughs and even admit having pretty good fights. But, at the end of the day, they would admit that they were miserable without each other and would end the fight.
Ginny also has admitted to being insecure about not having a 9-5 job like Bob's onscreen wives in the 'The Bob Newhart Show' and 'Newhart'. Nevertheless, she was happy to support her husband in his career, during the good days and bad.
Parents of two Children
Furthermore, Ginny and Bill are parents to four children, Robert, Timothy, Jennifer, and Courtney. They were raised as Roman Catholics.  Their son Robert has also been involved in the entertainment industry he appeared in the movie 'Heart and Souls' where he played the role of Bob Newhart. As well as their daughter Courtney.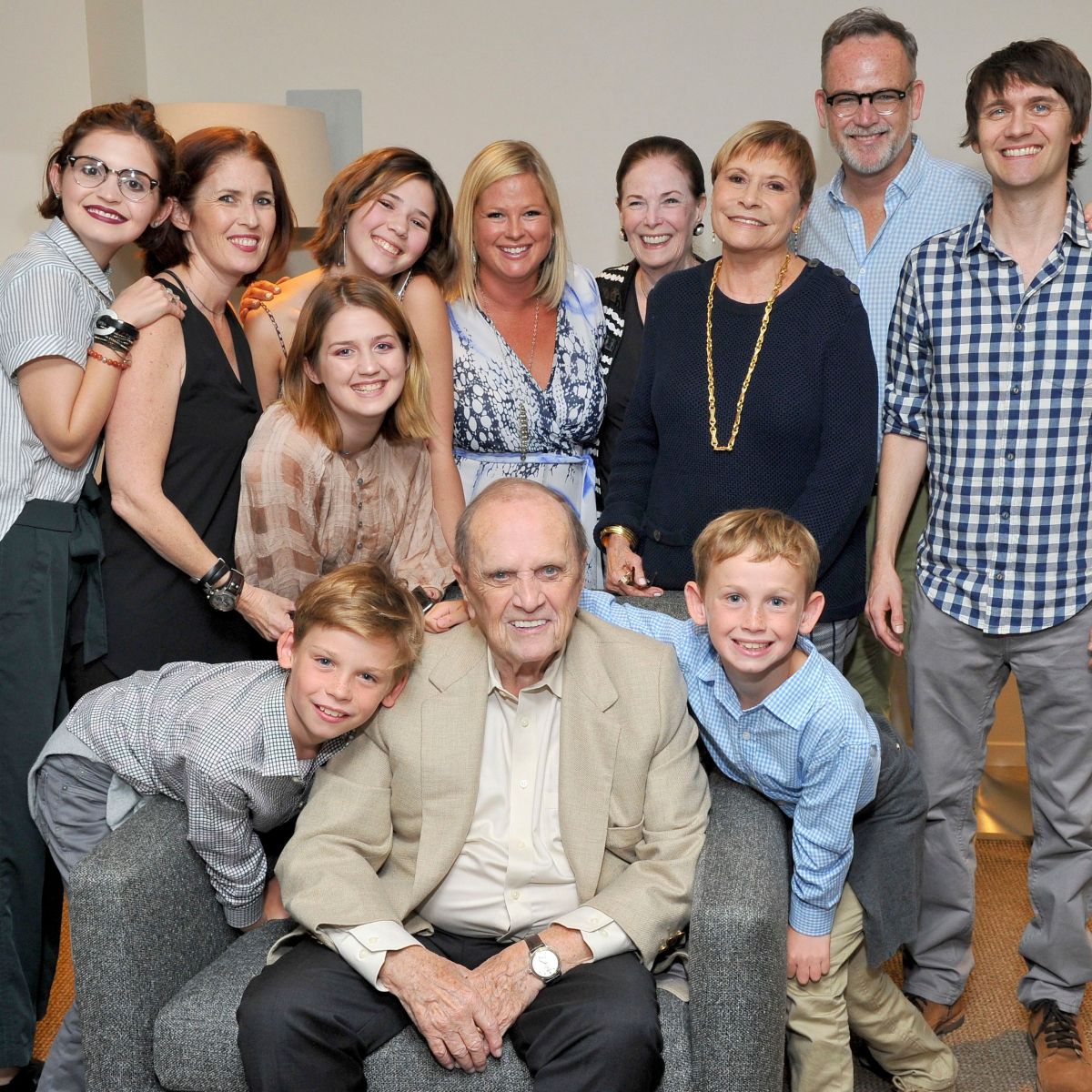 She is famous for her appearances in Tv series 'George and Leo' and 'Lockhart'. While their other son Timothy and other daughter Jennifer chose to stay away from the limelight. Moreover, Ginny and Bob are grandparents to 10 grandchildren. In an interview with Ginny when asked if Bob was a good grandfather, she replied with 'Yes, he is.'
Rise to Fame
As mentioned earlier, Ginny was not directly involved in the entertainment industry.  Even after her marriage with Bob Newhart, she decided to be a homemaker and raise her children. Ginny was always there for her husband in his six-decade-long career in the industry as a stand-up comedian.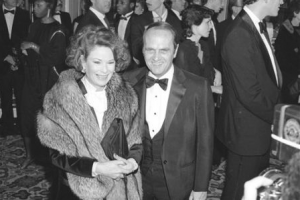 She came up with a brilliant idea for the ending of the show Newhart. In, the last episode, it was revealed that the entire series was all a dream of "Dr. Bob Hartley" of The Bob Newhart Show. Ginny and her four children (Robert, Timothy, Jennifer, and Courtney) often accompanied Bob while he was out touring especially for long summers. Other times, she would make sure everything was fine in their Bel Air home.
Battle with Cancer
Yes, Ginny is a cancer survivor. She was diagnosed with Liver cancer in 2008. Shortly after that, she had to undergo a for a surgery.  She had her Liver transplanted successfully in December 2008 at UCLA, Los Angeles and completely healed.
Ginny in an interview with City &  Shore said that 'this incident made them appreciate the days they had left.' she aided 'they have more fun with each other more than ever'. She became a fan of 'NCIS' which used to be broadcasted regularly during her recovery days, back in the hospital.
Net Worth in Millions
Since Ginny is a homemaker, she is not involved in any income-generating activity. She took care of her children, and house and decided not to work, since the time of her marriage. So, Ginny doesn't earn. Although she shares the net worth of $65million with her husband Bob Newhart. Bob piled his fortune through his 6-decade-long career in the showbiz as a stand-up comedian, film appearances and successful sitcoms and more.
Former House
The couple used to reside in Bel Air mansion in California that they bought in 1990 for $4.2million. If we evaluate that is as spending  $8million on this date. The couple listed their house for sale in 2013 for $15.5million. Finally, the mansion was sold for $14.5million in 2016.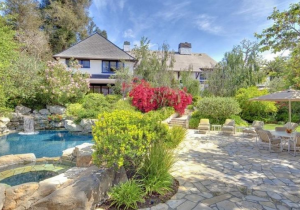 Also, it is reported that Bob used to make around $9million from his works as a real estate developer. Moreover, Bob has no plans of retiring from the showbiz. Ginny also said in an interview that they have traveled so much in their lives, that and now they just like to stay at home and spend quality time with each other. They also go out on lavish dinner nights with their friends, constantly.
You might also want to read: Alison Sweeney.