From the land of Fire and Ice, Hafthor Julius Bjornsson shared an eye-catching pics from his marriage with Kelsey Morgan Henson. The Game of Thrones Warrior The Mountain tied the knot with his longtime girlfriend in Iceland in 2018. In the wedding pics shared, the couple astounding height difference is something many people talked about.
Bjornsson stands tall at a height of 6 feet 9-inch and his newlywed wife is only at 5 feet 2-inch. The wedding was not like the nuptials of Game of Thrones cause nobody died. For the celebration, his cast members attended the matrimony making it very special. Let's know more about their marital status.
Hafthor Julius Bjornsson Married Life with Kelsey Henson
Kelsey Henson walked down the aisle to get married to the love of her life. Bjornsson dressed in a black suit for the big day while waiting for his beautiful bride. The couple exchanged wedding vows they prepared for each other and were pronounced husband and wife.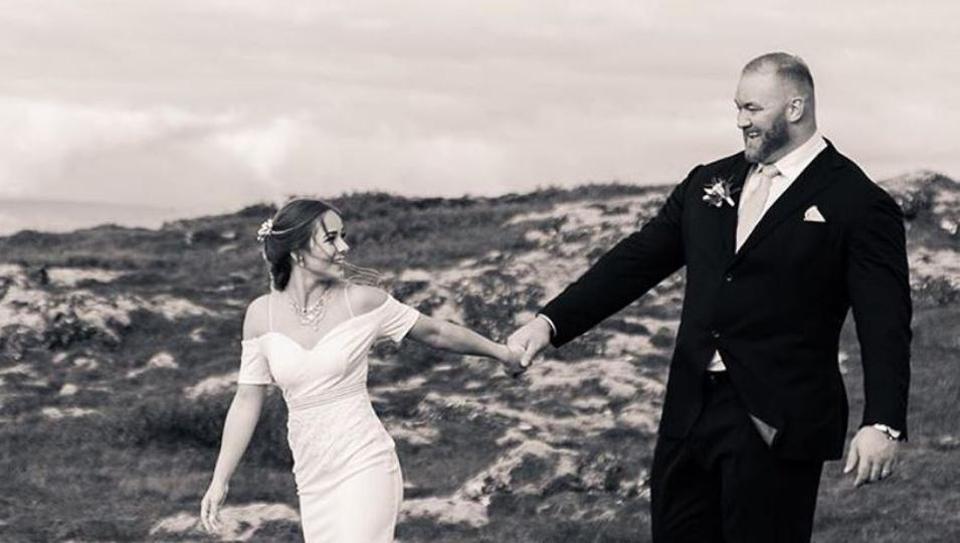 Their family members, friends, and cast members attended the wedding. The pair threw a grand reception after the wedding for their guests. His Game of Thrones cast members Emilia Clarke, Kit Harington, Maisie Williams, Sophie Turner, Peter Dinklage were not seen at the wedding but we're sure all of them send their best wishes to the newlywed couple.
The Wedding Details…
Bjornsson shared his wedding pics in a black and white format on his Instagram. Furthermore, in the pics, he is carrying his wife in his arms and holding her hands and smiling at her. Besides that, he announced his love to the world with his caption as well.
He wrote,
"It is with great pleasure that I now get to call Kelsey Morgan Henson my wife!. I get to hold this beautiful woman through thick and thin for the rest of our lives! I'm so excited for all the future adventures we will tackle side by side".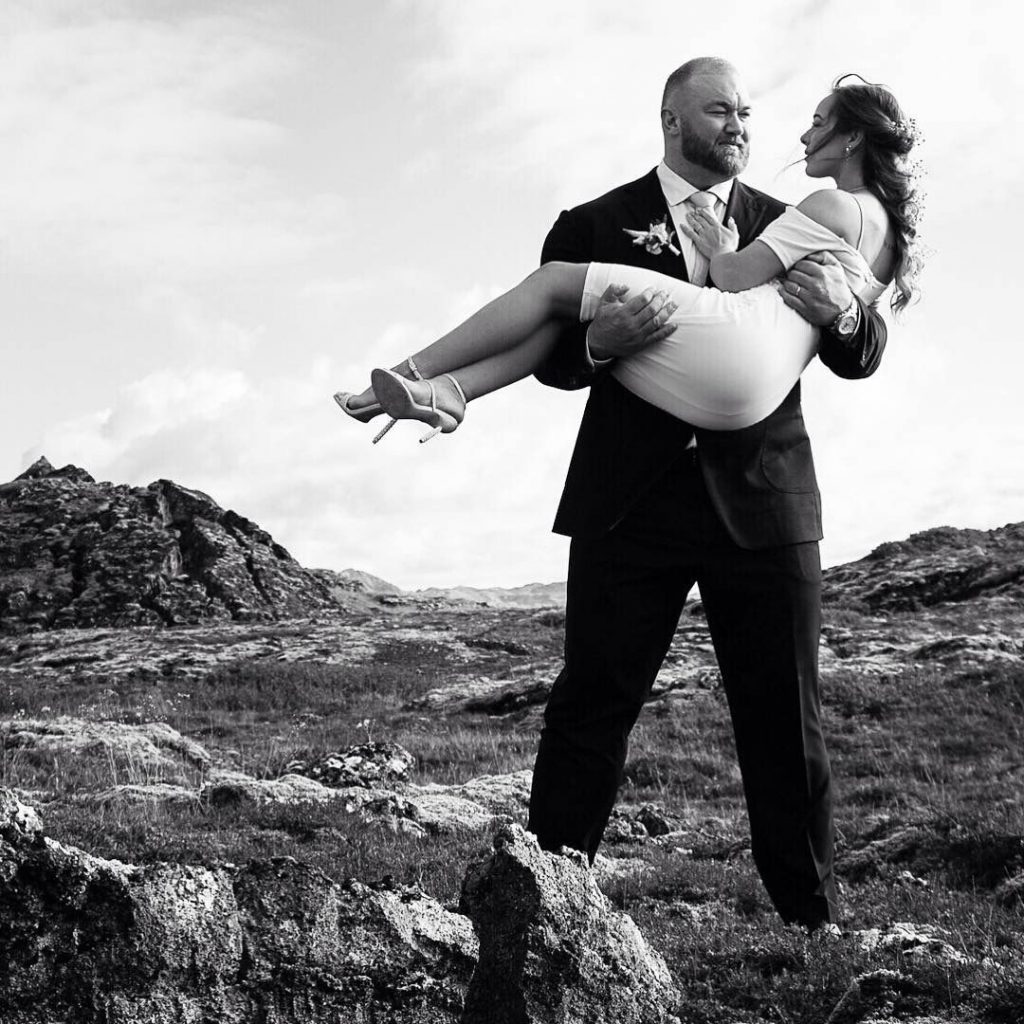 On the other hand, Henson posted a picture on her Insta and wrote,
"Looking forward to pulling this big guy around for the rest of my life. @thorbjornsson I love you now and forever and promise to stand by your side through all that life throws at us. I love you, baby!".
Their Dating Life…
Firstly, Henson asked for a selfie with the big guy in a bar in Canada. The couple first meeting took place there where Kelsey worked as a waitress. They felt a connection and after some meeting, finally, the pair went out on a date.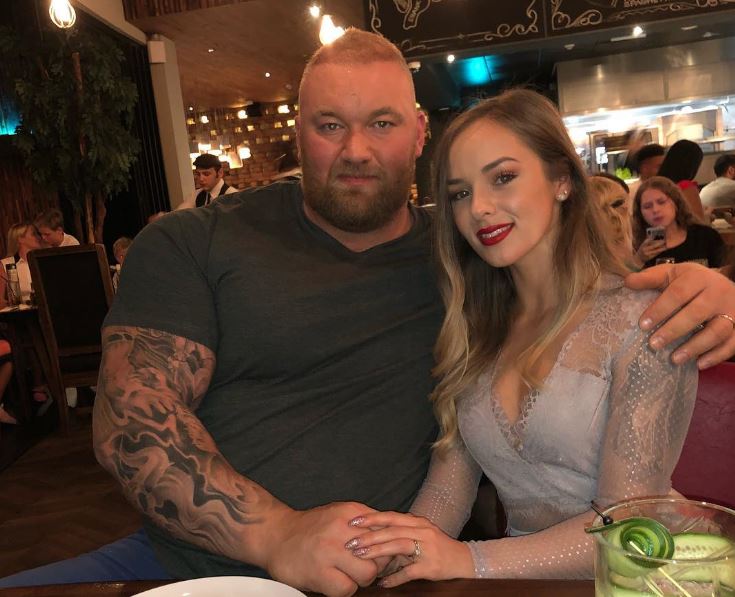 The romance started to blossom between the pair and soon they were falling hopelessly in love with each other. Because of their height difference, the couple gets trolled on the internet which the actor says it is not good especially when people are targeting his family.
So far the relationship between the duo is going very well. But there are no reports of the couple trying for a baby anytime soon. They are still planning to welcome a new member of their family.
For further updates, keep reading Allstarbio.com.