Angelique Rivera gained her fame among the audience as a recurring character of Evy Rodriquez on ABC's American Crime. As she is a rising star in Hollywood the queries of her relationship status is on the rise.
Though Angelique played roles as a wife and girlfriend on screen, there is a mystery to whether Rivera is dating or not. So, guys, let's take a detour into the rising superstar relationship.
Angelique Rivera's Boyfriend
The American Crime actress has played roles of a wife or girlfriend on screen but with the rise of her stardom, most fans want to know her real relationship too. And yes, we're here just to tell you guys that. Angelique is in a relationship with a guy named Arnau Robles.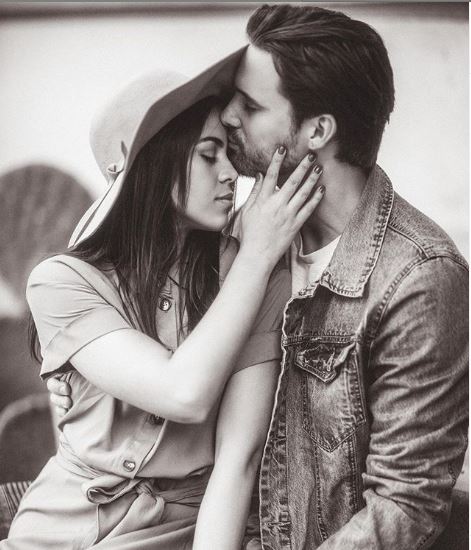 Robles lives in Los Angeles and calls himself a Renaissance Man. Arnau also has a YouTube channel but apart from that, there are no details about his work. But by looking at his Instagram account we can assume he is a photographer/videographer.
Angelique Rivera's Relationship Status
Here is the good news guys, Angelique is not just dating Arnau but recently got engaged with him. Arnau took Angelique to the Griffith Observatory and surprised her by popping out the question of marriage.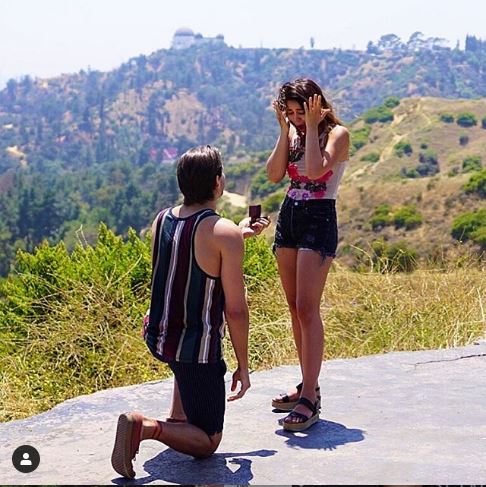 In his Instagram account, Arnau posted a picture of him proposing her and also captioned it as,
"She said… It's about damn time Arnie!!! I'll love you forever. Always have and always will. Until the end of time."
Both of the couples were in a casual dress when Arnau popped the question. Angelique and Arnau live in Los Angeles and spends their free time traveling. They go hiking together and even travel to exotic destinations like Venice, Puerto Rico, and many more.
There are no details as to know when the pair started dating each other. But what we do know is Angelique is dating Arnau for a long period of time. With the recent engagement news, the news about their marriage is on the way.
As per the couples Instagram, they have already begun the preparation of their wedding.
Angelique Rivera's Age and Early Life
The American Crime actress was born on August 18, 1993, in Chicago, Illinois, USA. That makes her 25-years-old as of 2019. Angelique interest in acting started from an early age and she was just eight years old when the superstar in the making took the center stage.
After completing her education from the University of Florida, Rivera soon flew to Los Angeles. In just six months of auditioning, Angelique journey in the showbiz began with ABC's American Crime. Before getting her break in the TV series, Rivera took many acting and vocal lessons from Kevin Quinn and Aaron Hagen. She has also acted alongside Kevin Quinn in the theatre plays.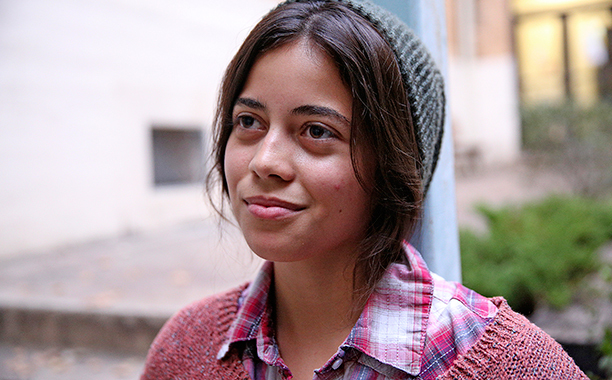 Apart from American Crime, she featured in a Gus Van Sant film alongside Joaquin Pheonix, Jonah Hill, and Jack Black. In addition to that, Angelique also featured in Supernatural alongside Jensen Ackles, Jared Padalecki, and Misha Collins.
For further news about Angelique Rivera and her relationship status, stay with Allstarbio.com.