Is Chris Gillette And Ashley Lawrence Married? – Relationship Status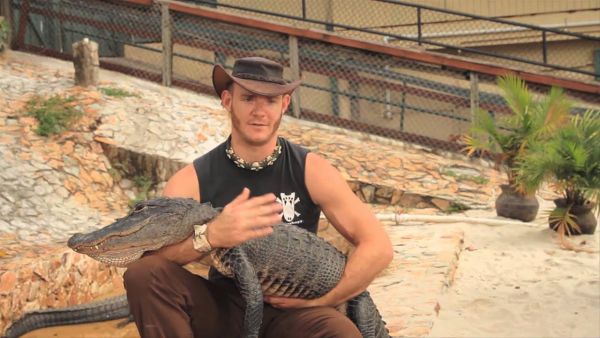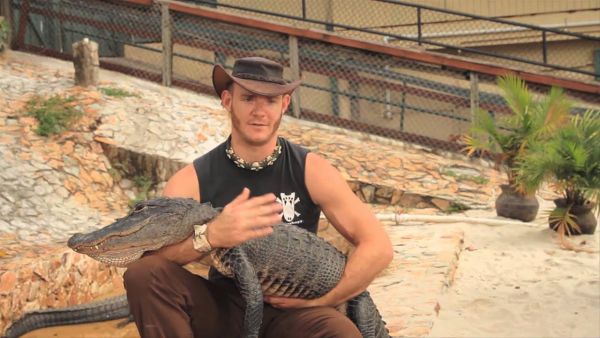 You ever think about swimming with Alligators and Crocodiles. Scary right!! Well, Chris Gillette and his girlfriend Ashley Lawrence posted a jaw-dropping picture by swimming with the reptilian predators.
Is Ashley still Chirs's girlfriend? or both of them are married. Many fans of the modern-day Tarzan want to see the couple tie the knot. So, what's the truth? Read along guys as we try to answer the hot question of their marriage.
Is Chris Gillette and Ashley Lawrence Married?
Yes, the couple is married as of 2019. Chris and Ashley found love underwater swimming with Crocodiles and Alligators. The pair exchanged wedding vows two years back in 2017. Modern-day Tarzan, Chris married his longtime girlfriend in an intimate wedding.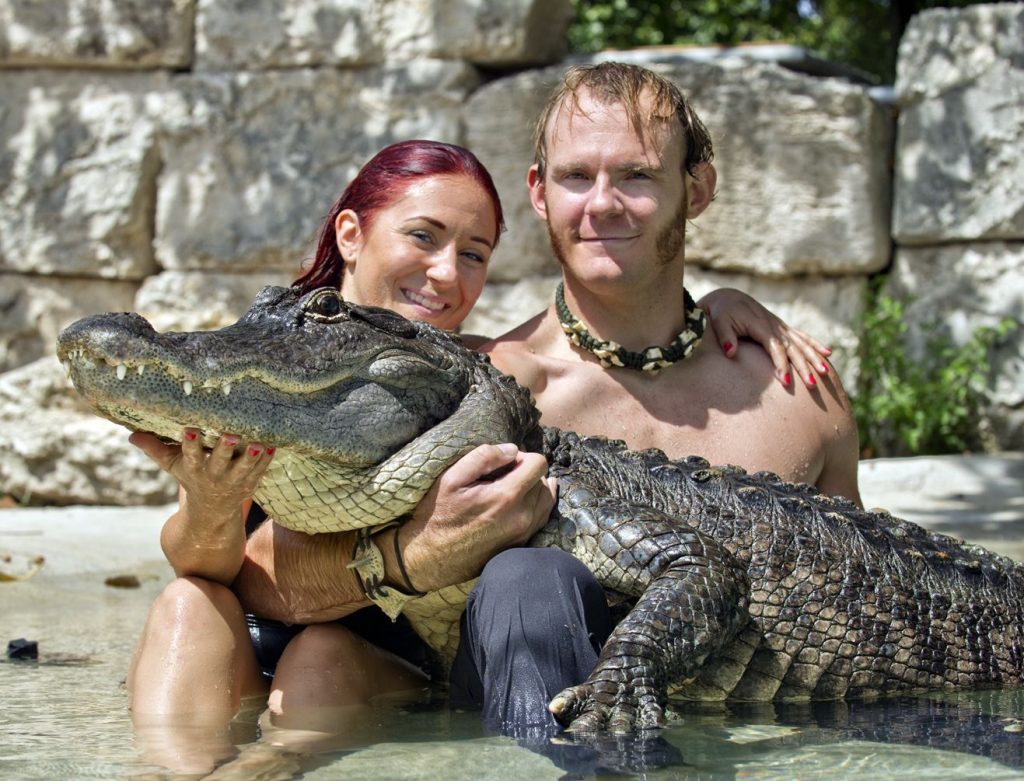 Only very close friends, relatives, and family member were present at the wedding event. Chirs works in a multiple profession like Wildlife biologist, Photographer/videographer, Presenter, Host, and Guide. Similarly, his wife Ashley is also involved in a similar profession.
Chris and Ashley first locked eyes with each other in 2011 at the wildlife park in Florida. The duo worked at the same wildlife park where Chris dealt with Alligators and Ashley with Tigers. Gillette impressed Ashley by taking her on a romantic date, furthermore, Gillette wore a snorkel and mask to attend her show.
Chris Gillette, Ashley Lawrence, and Reptiles…
The modern-day Tarzan risks his life every day and admits every time he goes near the reptilian it could be his last. Chris and Ashley have bonded because of being in the same profession. The couple travels the world and spreads knowledge about this creature.
Just like American explorer Cameron Hanes, Chris also does a lot of exploration with an alligator. Gillette underwater photo with an alligator is really jaw-dropping and Ashley is right there to support him. According to Ashley,
"Being a couple in this profession is great as it gives you someone to share the experiences with. There is a very small pool of people you can relate your day with and have an enriching discussion with when talking about how to swim with alligators, and I am glad I can look to my partner for this."
She further added,
"I love swimming with these amazing beasts and especially my role as a woman working with dangerous animals."
Also, read: What Happened to Lisa Kerney? Why She Left ESPN? – Net Worth & Status
Does Chris Gillette have Children?
The couple is together for eight years now and they do not share any children together. Chris loves spending time with animals and travels the world with his wife. From Florida Everglades, Costa Rica, Peru, to Amazon, Chris and Ashley have managed to swim with the beasts.
There are no reports of the couple past relationship which suggest they do not share children from their previous relationship as well.
What are Chris Gillette and Ashley Lawrence current Relationship status?
The couple is happily married to each other and loves spending time with the reptilians. Chris hosts underwater Gator Tours and puts on a show for the public. Ashley completely supports him and she also puts on a show with this dangerous beast.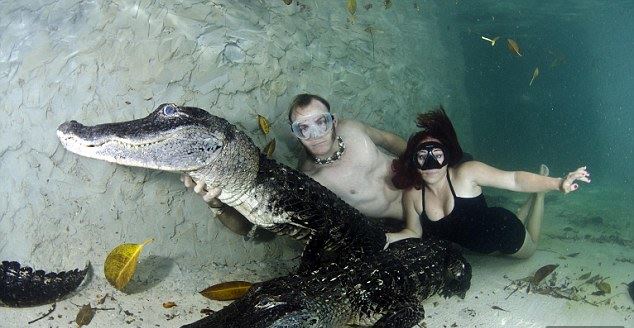 Just like Bear Grylls, Chris demonstrates surviving in a difficult situation. The only difference is Chris does it with an alligator. Though Chris went through some accident when dealing with an alligator, he keeps on going. Ashley and Chris both are environmentalist and frequently advocates about conserving nature and animals.