The American actor Jason Beghe is ready to end his married life with his wife of 17 years Angie Janu. Beghe filed for divorce in May 2016 whereas he tied the knot with his spouse in 2000.
What is the reason for their divorce? Who will get the custody of their children? Don't worry fellas, we're going to answer all the question regarding their married life and their separation.
Jason Beghe Married Life. Know about his Wife
The X-Files actor Jason Beghe married Angie Janu in February 2000. Angie Janu is an actress who is credited for her role in the movie Too good to be True. The couple is both from an entertainment industry so, it is not difficult to know how the pair met each other.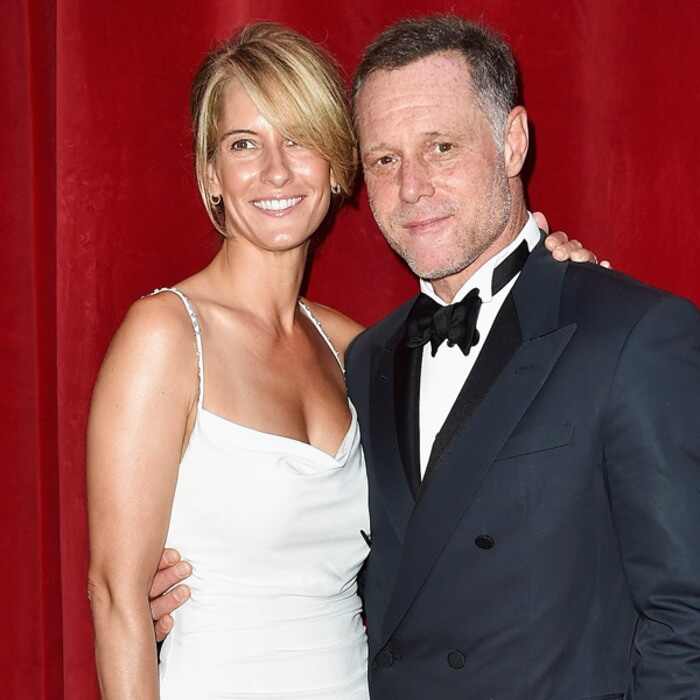 Angie and Jason dated for a couple of years before getting engaged. The duo married in 2000 in an intimate affair. Jason exchanged his wedding vows in front of his close friends and family. Angie Janu loved her husband very much and looking at their love, nobody thought the duo will go through a rough patch in their relationship.
You may also like, Find out about Mick Mars Wife Emi Canyn Married Life
Their Relationship took a turn…
Angie Janu became a little worried about her children and her estranged husband after Jason publicly criticized Scientology. Jason joined Scientology and involved in many activities promoting it. He also joined the church of Scientology as part of the program.
Jason also started a documentary on HBO explaining about Scientology. But Jason decided to leave the Scientology in 2007 and publicly criticized it. He said,
"Scientology delivers what it promises under the guise of tearing away falsity, neuroses, psychoses. It creates a brainwashed, robotic version of you. It's a 'Matrix' of you, so you're communicating with people all the time using Scientology."
The trouble in the relationship of the couple also started and in 2015 they started living separately. Jason told the reason for his split with his wife is irreconcilable differences. Beghe filed for divorce and has certain demands to fulfill. Besides this, his trouble with other cast members and crew members has created a buzz in the media.
Jason hurtful behavior forced Sophia Bush to leave the show as well and Beghe started going to anger management coach.
You may also like, Tommy Lister Jr. & Felicia Forbes Married Life – Children & Family
What Angie Janu is getting in the Divorce?
According to E! News, Jason in his divorce settlement has demanded the joint and physical custody of the couple's children, Bix Beghe (14-years-old) and Bo Beghe (11-years-old). Adding to that, Jason Beghe is happy to pay his wife spousal support but wants properties in return.
According to Beghe, he wants the Oklahoma Property and inherited mineral rights from properties both in Oklahoma and Texas. Furthermore, Jason also demanded the sale of another property in Washington D.C.
In his divorce settlement, Angie and Jason will also fight for the family Malibu home and other assets including the house. Not just that, Jason also demanded that he and his wife both share the fees of the divorce lawyer.