We are assuming you've definitely watched the movie The Wolf of wall street. If not then let us tell you Jordan Belfort is the man upon which the movie is based on. Jordan wrote a book about how he scammed people for millions of dollars.
Belfort relationship with Anne Koppe is also quite on the limelight. Mostly, Anne Koppe came into limelight after meeting with Jordan Belfort. So, do you guys want to know more about the relationship status of Jordan and Anne, then stay with us as we answer the above question.
Jordan Belfort and Anne Koppe Relationship. Are they Married?
The Wolf of wall street and Anne Koppe is not in a married relationship as of now. However, the couple is engaged with each other. Anne Koppe and Jordan Belfort first locked eyes with each other in 2008. The pair then turned their relationship of being friends to more than friends.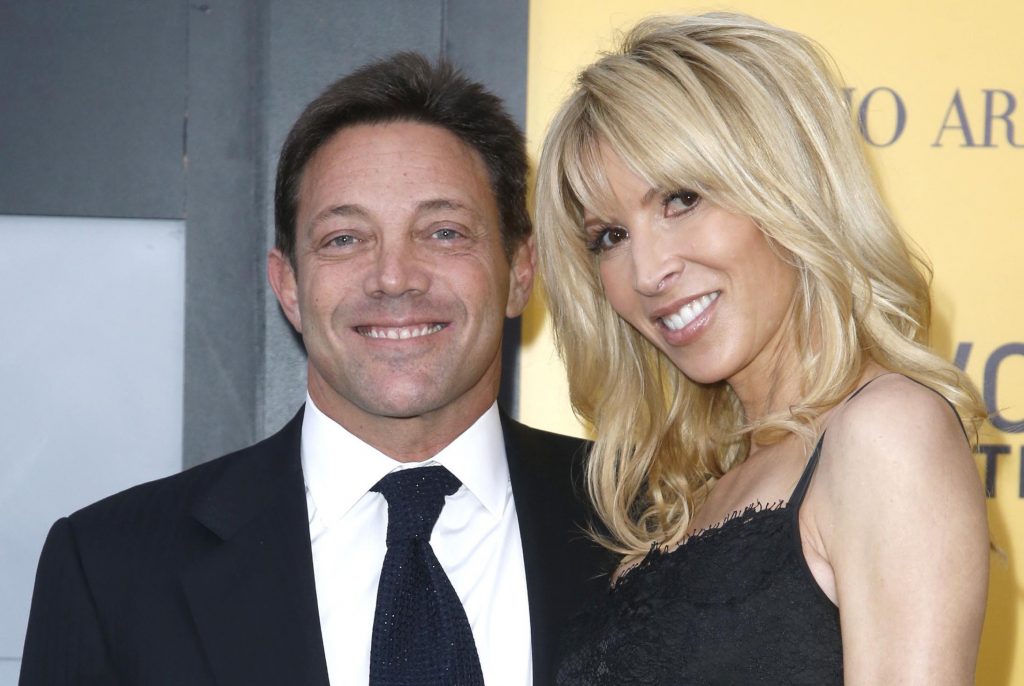 Koppe strongly supports her fiance Jordan more than anything. Jordan is together with Anne for more than a decade now. During the time, when Jordan met Anne, he was working on his memoir which was then later turned into a film in 2013. The movie starred Margot Robbie, Leonardo DiCaprio, Jonah Hill, and many more.
Jordan is still paying debts to the victims he scammed 20 years ago. Even though the couple has decided to take their relationship to the next level, they still have not decided the date of the wedding day.
Jordan Belfort's Past Relationship
The motivational speaker Jordan was in a two relationship in the past. Jordan married Denise Lombardo from 1985-1991. Belfort filled for bankruptcy when he was 25-years-old and then started a company named Stratton Oakmont Business after he was laid off by L.F. Rothschild in 1987.
Jordan never shared any children with Denise. The couple divorced in 1991 and the reason for his split was drug addiction and affair with other women. The Wolf of wall street film is pretty accurate showcasing his life in the big screen. Belfort then married British Model Nadine Caridi in 1991.
Just like in the movie, Jordan met Nadine at the party and soon started his relationship with her. The couple remained in a marital relationship for 14 years after Nadine filed for divorce in 2005. Jordan was caught for his scam in 1999 and was arrested.
Belfort was released after 22 months in prison and his drug addiction and affairs with other women was the reason for the divorce. Jordan shares two children with Nadine Caridi. On the other hand, Anne Koppe has stayed tight-lipped about her personal life.
Koppe has one child from her previous relationship who is named Bowen Boullianne.
Jordan Belfort's Rumors and Controversies
The 56-year-old is surrounded by many controversies and rumors in his life. In 1999, he was caught by the Feds for scamming $100 million from peoples. He is still repaying the debts from 20 years ago. Belfort is now a motivational speaker.
Similarly, in 2014, Jordan conducted a workshop on sales training for Career Pathways and Face to Face training. 7News and The Sunday mail discovered links between these companies and Belfort workshops and he was dragged into $9 million scams.
After a year, in 2015, Anne Koppe criticized many people, media who said Belfort shouldn't be making tons of money from selling his story. Koppe posted a 700-word rant on Facebook in favor of Jordan Belfort.