The celebs are coming to limelight because of their Hook-up and break-up as well as because of their relationship status several times. This time, Danica Patrick, American professional racing driver has been the talk of the town for her relationship. Danica revealed her relationship with Aaron Rodgers, an American Football Quarterback.
Danica Patrick revealed her Relationship with Aaron Rodgers:
Danica Patrick, the professional NASCAR driver opened up with The Associated Press on Monday and confirmed she is dating Green Bay Packers quarterback Aaron Rodgers, stating: "Yes, Aaron and I are dating."
Both the couple ended their relationship with their respective partners last year. Danica ended her five years long relationship with Ricky Stenhouse Jr. whereas Aaron called off his relationship with Olivia Munn. As for now, We hope for Danica and Aaron happy further together.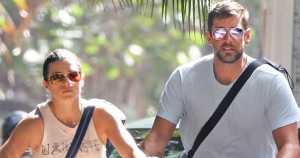 More About Danica and Aaron:
Danica Patrick, born as Danica Sue Patrick in Beloit, Wisconsin, the U.S.A. on March 25, 1982, is an American professional racing driver, who has established herself as the most successful woman in the history of American open-wheel racing.
She started her professional career in 2007 with the Andretti Green Racing (AGR) team and in 2008, Danica became the first female driver to win an IndyCar Series race. Patrick shared her marital status with Paul Edward Hospenthal from 2005 to 2013 and after that, she started dating Ricky Stenhouse Jr. and then Aaron Rodgers.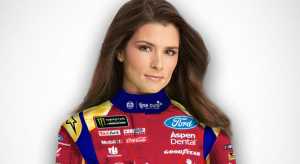 Aaron Charles Rodgers aka Aaron Rodgers first cried in Chico, California, the U.S.A. on December 2, 1983. In 2011, Aaron leads his team, the Green Bay Packers of the National Football League to a Super Bowl championship. Aaron was Associated Press Athlete of the Year and Super Bowl MVP in 2011.
He has received GMC Never Say Never Award (twice), NFC Offensive Player of the Year (twice), and FedEx Air NFL Player of the Year (twice). Before he met Danica, Aaron was in a relationship with actress Olivia Munn from 2014 to 2017.