Verne Troyer, one of the shortest actor in the Hollywood Film Industry, breathe his last at the age of 49 on 21st April 2018, Saturday.
Verne is famous for his work on the American Action movie, Austin Powers: International Man of Mystery as Dr. Evil (villain character). Apart from it, he has played in the films such as Harry Potter and the Sorcerer's Stone and Baby's Day Out.
Death:
Verne Troyer's demise was announced on Social Media sites by his family members. The family quoted,
"It is with great sadness and incredibly heavy hearts to write that Verne passed away today."
Further, the family added,
"Verne was an extremely caring individual. He wanted to make everyone smile, be happy, and laugh. Anybody in need, he would help to any extent possible. Verne hoped he made a positive change with the platform he had and worked towards spreading that message every day."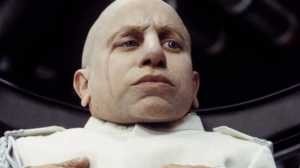 The actual death of is not revealed yet, but various sources claimed that Verne was alcoholic and he was through some kind of Mental Trauma. On his death, his family and well-wisher responded,
"Depression and suicide are very serious issues. You never know what kind of battle someone is going through inside. Be kind to one another. And always know, it's never too late to reach out to someone for help."
Celebs reaction to his Demise:
After the news of Troyer's demise, various people, and celebs responded on various social sites and started sending the condolence messages.
The famous actor Michael John Myers responded with a statement,
"Verne was the consummate professional and a beacon of positivity for those of us who had the honor of working with him. It is a sad day, but I hope he is in a better place. He will be greatly missed."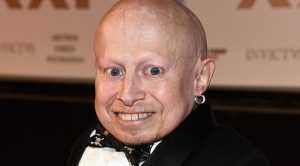 Actor Marlee Matlin also responded stating,
"a lovely smile with a caring and big heart, he helped raise money [for Starkey Hearing Foundation] for free hearing aids for deaf and hard of hearing people. RIP."
We, the team of AllStarBio would like to express our Condolences,
"We hope that Verne's soul will Rest In Peace.
Shot Description of Verne Troyer:
Verne, born on January 1, 1969, in Sturgis, Michigan, U.S.A. was famous actor and Comedian from America, best remembered for his roles on the films like Austin Powers film series, The Love Guru, Postal, Austin Powers: The Spy Who Shagged Me, Instinct, and few more. He has received MTV Movie Award and MTV TRL Award for his role in "Austin Powers".