Olivia Marie Busby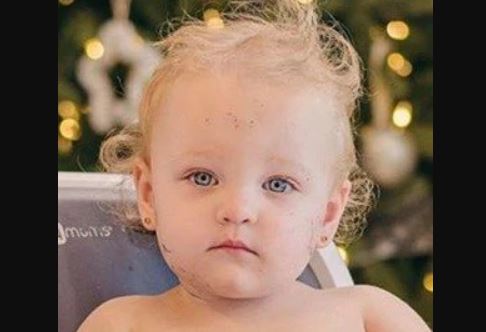 Quick Facts of Olivia Marie Busby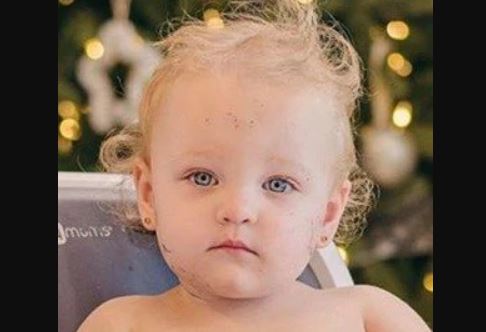 Have you ever heard about anyone who gained fame right after birth? Olivia Marie Busby is a lucky girl who became the topic of gossips all over the US right after coming to the world. She is one of six daughters of Adam Busby and Danielle Busby.
Olivia's parents were not famous until they welcomed five daughters at once. Her parents created history after giving birth to the first quintuplets females in the US. Busby's family gained wide fame after appearing in the TLC reality show, OutDaughtered. To know more about Olivia, stay tuned.
Born as Quintuplets
Olivia Marie Busby was born on April 8, 2015, in Houston, Texas. She was born alongside her siblings, Ava Lane Busby, Hazel Grace Busby, Parker Kate Busby, and Riley Paige Busby. All of the five-share the same date of birth. Olivia was born to her father, Adam Busby, and her mother, Danielle Busby. Apart from her five siblings, Olivia also has an elder sister named Blayke Louise.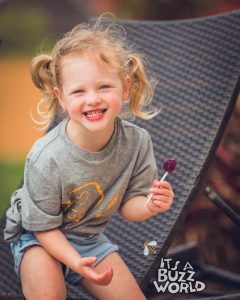 However, Olivia's birth was not an ordinary one. She and her five siblings created history for being the first Quintuplets females in the US. The Busby's daughters were born healthy and frequently appear in the TLC reality show, Outdaughtered with her parents.
Parents Marriage
Olivia's parents met each other at the time when they were working at one of the stores of Target which is a women's fashion, kids' clothing, babywear, entertainment, toys, homewares store. It was her dad, Adam, who proposed Danielle after a month of stalking.
Eventually, Adam proposed Olivia's mother and received 'yes' in reply after knowing him for some months. After dating for two and a half years, Adam had proposed Danielle on Christmas eve, coincidently, it was Danielle's birthday as well. Adam proposed with an engagement ring which initially Danielle thought to be a birthday gift.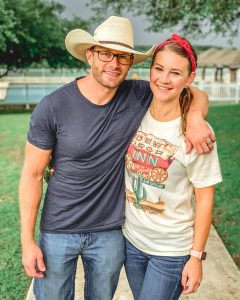 Nevertheless, Olivia's mother accepted the ring and describes it to be the funniest and memorable day of her life. The couple tied the wedding knot on July 22, 2006, in a small Chapel in Lake Charles. As of now, they are happily married over a decade and live in Texas with their six children.
Loving Parents
It is easy to imagine and difficult to face the situation if you have half a dozen children. However, Olivia's parents can be called the ideal parents since, despite the unexpected birth of five children at once, the couple always stood with each other. During an Interview at the TLC show, Adam revealed how shocking it was to hear the news of Quantiuplets. At first, they laughed and thought it to be some mistake by the doctors but after the birth of five daughters, they felt blessed.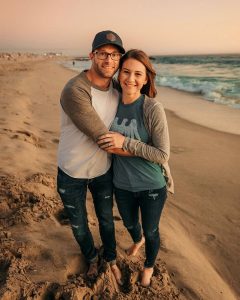 Nevertheless, having six children in the family is a happy event but with that responsibility comes to feed six mouths. Despite the difficult times, the couple decided to take the challenge and worked double to take care of their children. Ultimately things started getting smooth after TLC approached the couple to feature in the show titled Outdaughtered. As of now, the couple enjoys their married life alongside their beautiful six daughters.
Net Worth – $4.5 Million
Olivia Busby is currently four years old and appears in the TLC show, Outdaughtered alongside her five sisters and parents. She is currently enjoying a lavish life with her parent's fortune of $4.5 million. Her dad, Adam worked in different sectors before appearing in the TLC show.
Adam had worked at Intrinsic Solutions and Sprint Safety as an accountant where he received $80,000 per year as salary. However, his career path changed after appearing in Outdaughtered. He appears with all of his daughters on the show where he earns $25,000 upto $40,000 per episode which is more than that of a TLC host, Chris Jacobs.
To support his family of seven girls including his wife Danielle, Adam started his own Adam Busby Media. The company involved with the creation of photo and video projects which range from the photography of family and large brands. He often seems traveling and spending quality time with his family as per his Instagram pictures. Hence, Olivia has also found a fine home to spend a lavish life.