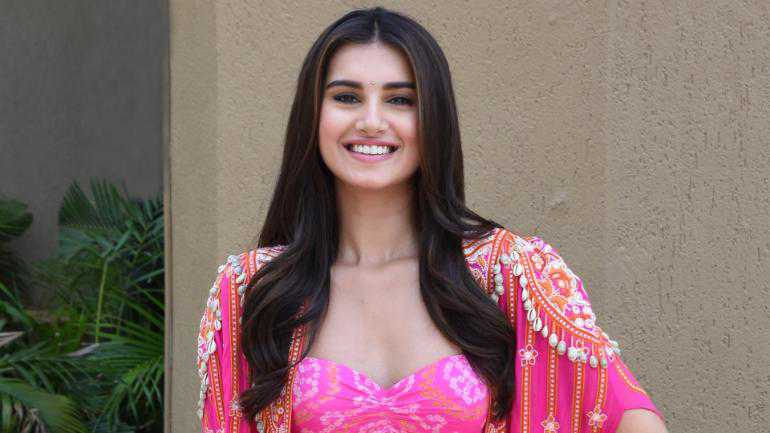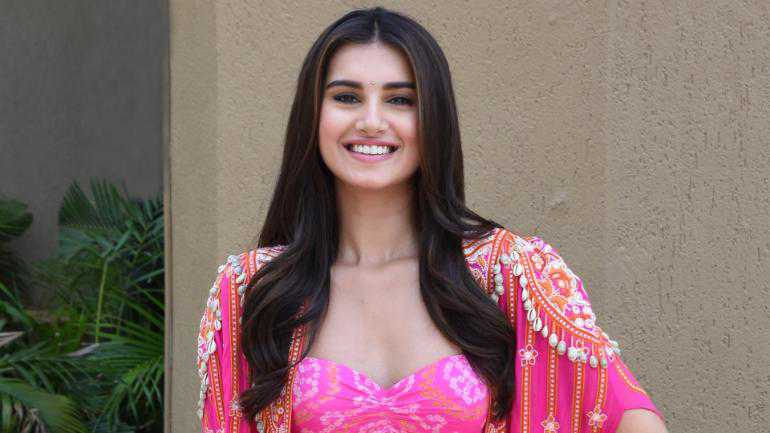 Tara Sutaria is a famous Indian actress best credited for her role as Mridula in the sequel movie, Student of The Year 2. She is a professional opera singer, model, and actress. The well-known personality of India is not only famous in her own country but also a famous name internationally.
So, how did Tara started her career as an actress? Is the rising Indian diva still single or in a relationship? Find out about Tara Sutaria in the article below regarding her career and net worth.
Tara Sutaria's Bio and Early Life
Tara Sutaria was born on 1995, on November 19 in a Zoroastrian Parsi family. She has a twin sister named Pia.
They both are well trained classical ballet, modern dance, and Latin American dancers from the School of Classical Ballet and Western Dance, Royal Academy of Dance United Kingdom and the Imperial Society for Teachers of Dancing, United Kingdom.
She is a professional singer since she was just seven years old. She started performing operas in several competitions.
Know About Her Professional Career and Net Worth
Tara debuted her acting career with Disney Channel India. Her acting credits include Big Bada Boom, Entertainment Ke Liye Kuch Bhi Karega, Best of Luck Nikki, The Suite Life of Karan and & Kabir, and Oye Jassie and Shake It Up in 2013.
She was just 13 years old when she performed in the Entertainment Ke Liye Kuch Bhi Karega, where she performed Opera and received a standing ovation winning INR 10,000 from the show. In addition, she also lent her voice in the movies like Guzarish and Tare Zameen Par.
Read More on Tara Lynne Barr Bio
Apart from her Disney career, Tara rose to fame when she starred in the movie, Student of The Year 2 produced by one of the most famous producers in Bollywood, Karan Johar.
She also recorded music for movies, advertisements, and her own original work in India and overseas. Her song "Slippin' Through My Fingers" is a component of Bharat Dhabholkar's Blame It On Yasraj Ashwin Gidwani Production. Further, she also played the lead role of Sandy in Raell Padamsee's production of musical Grease. 
Read Related: Kelvin Darnell Hayden's Bio
Since she always performed nationally and internationally both, Tara has recorded and performed at various concerts in Tokyo, London, Lavasa, and Mumbai. The Bollywood actress has also shared the stage with an Indian film composer, Louis Banks, and New Zealand performer, Mickey McClearly.
Net Worth of Bollywood Actress, Tara Sutaria
Tara's acting, modeling, singing, and endorsements with brands are her main income sources but Sutaria's exact salary is not disclosed. In addition, she also earns from her Instagram by posting paid partnerships and from various advertisement deals.
Furthermore, she is also the brand ambassador for the Indian Lip Gloss brand, Bobby Brown. Currently, she is living with her family in Mumbai, India. We can see Tara is living a lavish life along with her family.
Who is Tara Sutaria Dating? Know About Her Relationship Status
The stunning Bollywood actress prefers to live a low key life when it comes to her personal life. Tara has not shared much information about her family as well as her personal life. However, she is reportedly dating actor Rohan Mehra.
Neither Mehra nor the Student of the Year 2 has accepted the rumors nor have they denied it. Tara frequently posts pictures of Rohan on Instagram account. In contrast, we cannot predict anything until and unless Tara clarifies the things.
Tara Rejected The Role of Princess Jasmine
The Bollywood actress is not only famous in India, but she is also a well-known personality Internationally. The newest in the diva town revealed that she was to play the role of Princess Jasmine in the Disney movie, Aladin. The film stars, Will Smith, Mena Massoud and Naomi Scott in the lead roles.
In an interview, Tara talking to India Today said:
"I was actually supposed to do another film with Will Smith a year before we started Student of the Year 2 in London." I was working on this film Aladdin, which is, in fact, is releasing a week after SOTY.
She further added
So, I was meant to play Jasmine in that film. We would have worked together on that film and it is so ironic that I didn't end up doing that film, but I am doing this and he actually came here and we ended up working on this."
Tara shared her experience of working with Will Smith as fun and said Jaden Smith's dad was larger than life itself.