Vanessa Laine Bryant is many things apart from being the wife of famous basketball star Kobe Bryant. Mrs. Bryant marriage relationship has really made headlines over the years.
Vanessa works as a model, a media vixen, and businesswoman. Besides all of that, Mrs. Bryant is also a social media star with 1.3 million followers on Instagram. Read along as we uncover Vanessa married life with her husband.
Vanessa Laine Bryant Married Life with Kobe Bryant
The 37-year-old first meet Kobe in the year 1999. After meeting for the first time, Kobe immediately fell in love with Vanessa. They exchanged wedding vows on April 18, 2001.
Kobe's wedding grabbed all the attention from the media. Bryant, however, kept Vanessa's identity secret and only referred to her as 'My Star'. Vanessa was just 18-years-old and was a senior at the school, Marina High School.
The media flooded the school compound to get a glimpse of the Basketball star's wife. Suddenly, Vanessa grabbed all the spotlight in the media and quickly rose to fame. But Vanessa did not just enjoy the attention of being the LA Lakers superstar wife.
Vanessa builds a successful career on the side as a model, a media vixen, and a businesswoman. Apart from such a lovely couple, their marriage has not been a smooth ride.
Vanessa Laine Bryant's Husband was charged with Sexual Abuse
In 2003, Vanessa Laine became part of the negative news surrounding her husband Kobe. A 19-year-old teen, Katelyn Faber accused Kobe of sexual abuse. Katelyn was a hotel worker and Kobe himself admitted of having an extra-marital affair.
Kobe later said in the media,
"If it becomes public. I'll lose my wife… and all my endorsements."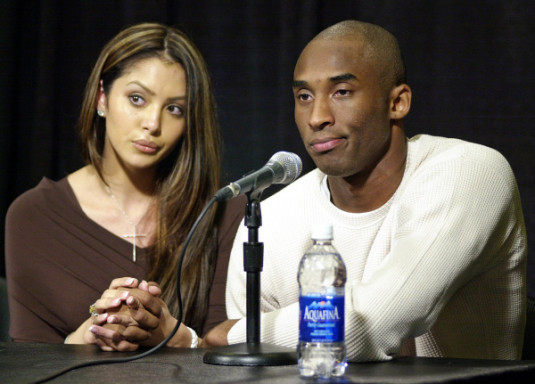 Their marriage was on the brink of a divorce but some weeks later, Katelyn dropped all the charges against LA Lakers Guard. After that Kobe publicly apologized to his wife and also with respect to Faber, he said,
"I didn't force her to do anything against her will. Rather, I sit here in front of you guys furious at myself, disgusted at myself for making the mistake of adultery. I love my wife with all my heart. She's my backbone."
Vanessa Laine Bryant Relationship was on a toll second time…
The whole drama of an extra-marital affair ended and Kobe became the legend of the game. But in 2011, Vanessa filed for divorce against Kobe saying that there are irreconcilable differences between the pair.
The news made the headlines again but two years later in 2013, Vanessa posted about withdrawing her divorce citation in her Facebook account. After all of this, the couple is now living happily with their four children.
Vanessa Laine Bryant's Children
Right after their marriage in 2001, Vanessa gave birth to the pair first child. The couple welcomed a little angel and named her Natalia Diamante. Furthermore, after all the dramas of divorce, the pair celebrated many happy moments together.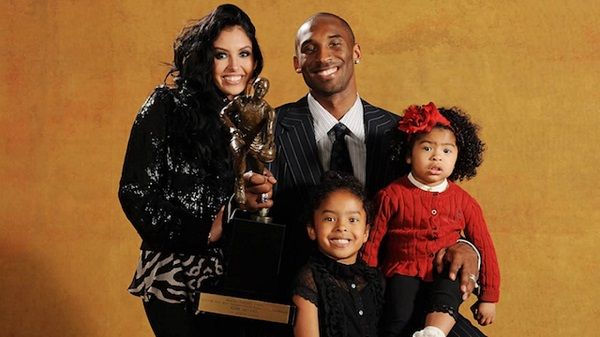 Especially, the birth of the duo's children is really a blissful moment in the couple life. Besides Natalia, Kobe shares Gianna Maria-Onore (born on 2006), Bianka Bella (born on 2016), and recently Capri Kobe (born on 2019) with his spouse.
After the retirement of Kobe Bryant, the pair are living happily in LA with their children. For further updates on Celebrities, stay with Allstarbio.com.