When it comes to love, not everyone is fortunate. People are changing, heartbreaks, and heals; this is life's phenomenon. However, that's not the end of the world; you can start all over again. You guys must be wondering why we are talking about love and heartbreak. Well, it's because today we are going to talk about a similar star who stars all over and is now living a happily married life. She is none other than Letoya Luckett.
After the divorce with her first husband just after the year of marriage, Luckett life took a toll on her. Let's get into her biography to know how she coped up with her failing marriage. So, stay tuned to us until the end.
Who is Letoya Luckett First Husband?
Letoya has always had a great career, but when it comes to her personal life, we can't really say so. Luckett first married Rob Hillman. Hillman is an African-American author, entrepreneur & public speaker.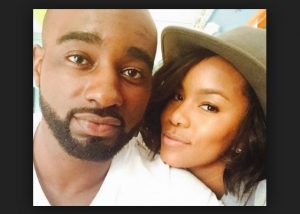 The couple dated for quite a while before tying a knot on 2016. Before, Rob Letoya also dated a popular star Kevin Durant for quite a few months. Just after spending a few months together the couple filed for a divorce due to a certain difference between the couple.
Know about Letoya Luckett & Tommicus Walker
Only after getting engaged to Dallas entrepreneur Luckett revealed her surprise engagement on Instagram. The singer and actress let her fans in on a little secret that she'd been keeping to herself for months that she's madly in love with the entrepreneur Tommicus Walker. In an exclusive interview with ESSENCE after her big engagement, she told
"I feel it's very important to build your foundation first before sharing your relationship with the world,"
Learning a lesson from her past failed relationship, she revealed
"I felt that it was important to get to know each other without any distractions or any he-said she-said," Luckett said. "I wanted to do something different with this relationship because I felt something different about him."
Are Letoya Luckett & Tommicus Walker Already Married
Well, yes, the couple tied a nuptial know on 2017 immediately after getting engaged each other for a few months. Furthermore, Walker has a child named Madison Walker from his previous relationship. LeToya also announced in 2018 that she is expecting a first child.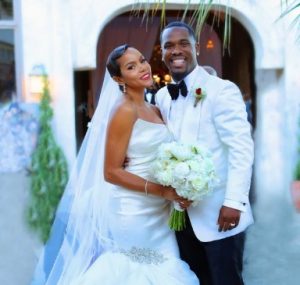 True to her words, she gave birth to her first baby girl on 1st April 2019 and named her Gianna Iman Walker. The parents of two daughters are now enjoying a happy married life. After the birth of her first kid, many of her fans and well-wishers left nice remarks on LeToya Luckett's Instagram account.
Know how Letoya Luckett & Tommicus Walker Met Each Other
The reality behind the romantic beginning of the couple is something from a love tale in Hollywood. It started with prayers from Luckett. Just after a few months of her failed relationship, Luckett visited the wedding of a friend and she had a discussion with another friend, designer Nikki Chu, which changed her life while she was there.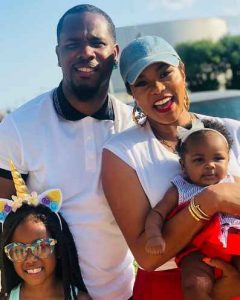 After Luckett shared that she prayed for a good man to get into her life, Chu brought up the brother of her boyfriend, Walker, and insisted that he and Luckett might be a good match. And after that rest is history.