Quick Facts of Doreen Virtue
Full Name

Doreen Virtue

Nickname

Doreen

Marital Status

Divrced

Birthplace

California, USA

Ethnicity

White

Religion

Christian

Profession

Spiritual Healer

Nationality

American

Eye colour

Brown

Hair colour

Brown

Online Presence

YouTube

Children

2
Doreen Virtue is a famous spiritual healer who has helped lots of people to come out of their problems through her Angel Therapy session. Moreover, Doreen is also an author of self-help books. As her mother is also a spiritual healer, she gets to learn about spiritual healing from her mother.
Virtue's Angel Therapy helps people to get out from their mental health, physical health, and other spiritual problems. In today's 21 century, also, the world is surrounded by so much technology. But her believes towards the spiritual things are still alive. She is helping people to get out their problems through it. If you are the one who believes in magic and spirits, then this article is for you. Know more about the Queen Of Angel Work journey from the article below.
Doreen Virtue Bio
Doreen was born on  29th April 1958, in California, USA. She was born to a Christian family where her father was a Spiritual Scientist, and her mother was also a  Christian spiritual healer. As a profession, her father was a writer. Further, there is no information about her family background. Talking about her education, Doreen did her Doctorate of Philosophy in Psychology from California Coast University.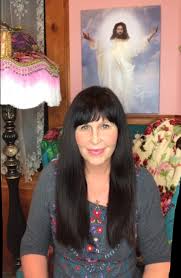 Doreen Virtue Early Life
Getting into her early life, Virtue says that she was into this spiritual things since her childhood as she belongs to the religious family itself. Her parents grew her up in that way as they were also into this. Doreen also claimed that she has got some Clairvoyant abilities. Virtue also said:
"Since I was a child, I've loved Jesus. And I've been reading the Bible since I was a child also. But I had a really different viewpoint of Jesus growing up."

"You see, I was raised in the New Thought churches of Unity and Christian Science…When I was growing up I read the Bible, and I would read the positive things of the Bible only because that is what the focus was on."
https://www.youtube.com/watch?v=Qkj9JV-mUsc
Doreen Virtue Personal Life and Husband
Doreen got married for 3 times, but non of her marriage lasts for long. She got divorced from all of them. Further, Virtue has two sons named Grant and Charles from her ex-husband Larry Schenk. Besides, the information about her other two husbands is not available yet.
Doreen Virtue Professional Career
Doreen has contributed her life to Jesus. God is her upmost priority for the rest of her life. She is busy reading the Bible and doing research on it to apply the word of God in real life. Virtue is currently focusing on her Angel Therapy by spiritually helping people.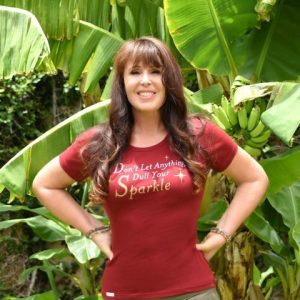 Further, she has also published a book named self-help books, as well as Doreen also runs a show on radio. She also uploads videos on her YouTube Channels.
Doreen Virtue's Cards and Message
Doreen believes in repeating numbers and sequence of the numbers. For example, if you see 666, 333, these kinds of words repeatedly, then it means angels are trying to deliver a message. You may see these numbers while checking the time in a clock.
Doreen Virtue Net Worth 
As she is devoted to God, Doreen's total networth is not measured yet. Further, she has also got alumni from her husbands during the time for their divorce.