How well do you know American Politics? If you know it well enough, then you definitely know who Elizabeth Warren and her husband Bruce H. Mann are.
The power couple of the United States is in marital relation for thirty-nine years as of now. Bruce devotion towards his wife has helped her to make her dreams come true. Here's what you should know about their married life.
Elizabeth Warren meets Bruce Mann at a Conference…
Bruce who is his wife greatest champion met each other thirty-nine years ago. Elizabeth Warren filed for divorce from her first husband Jim Warren with whom she married for 10 years from 1968-1978. Right after the split, Elizabeth fell in love with Bruce very fast.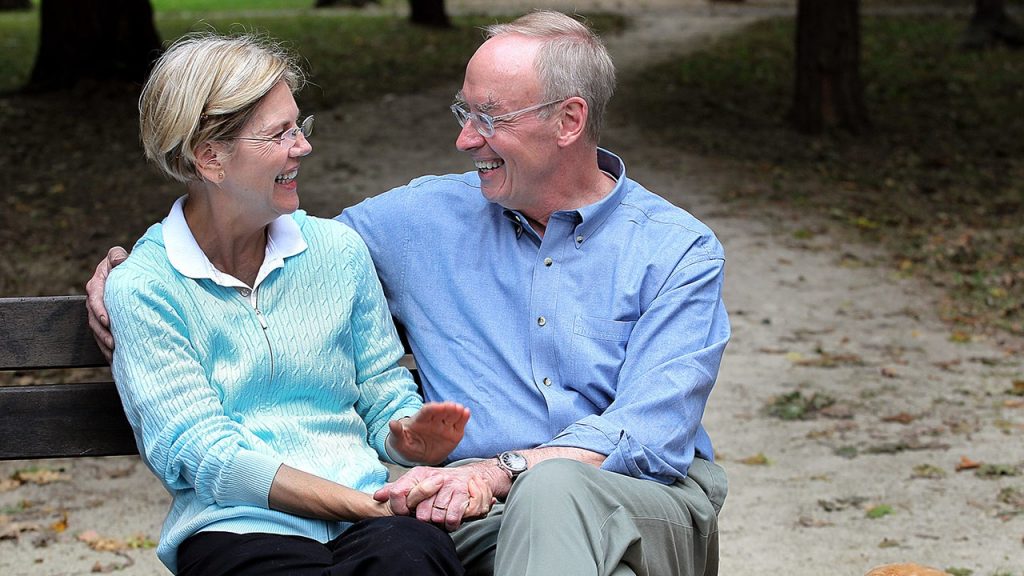 At the conference, Bruce heard the voice of a woman and suddenly he was captivated. In an interview with Boston Globe, Bruce said,
"I saw this woman talking to someone, and I was just captivated, then I walked right over. She barely noticed me. It took a couple of days."
After teaching in several universities Bruce started teaching at Harvard Law School alongside Elizabeth Warren. The couple began to date for some time, however, Bruce did not propose Warren first. Elizabeth took charge of the relationship and proposed the man she loved.
Elizabeth Warren Proposal…
It was in 2016 when Warren shared a story of her relationship with Bruce Mann on her Facebook page. She wrote,
"I proposed to Bruce in a classroom. It was the first time I'd seen him teach, and I was already in love with him, but watching him teach let me see one more thing about him and that was it."
Warren added,
"when he asked me about what I thought about the class. I replied,' What can I say? Will you marry me?'"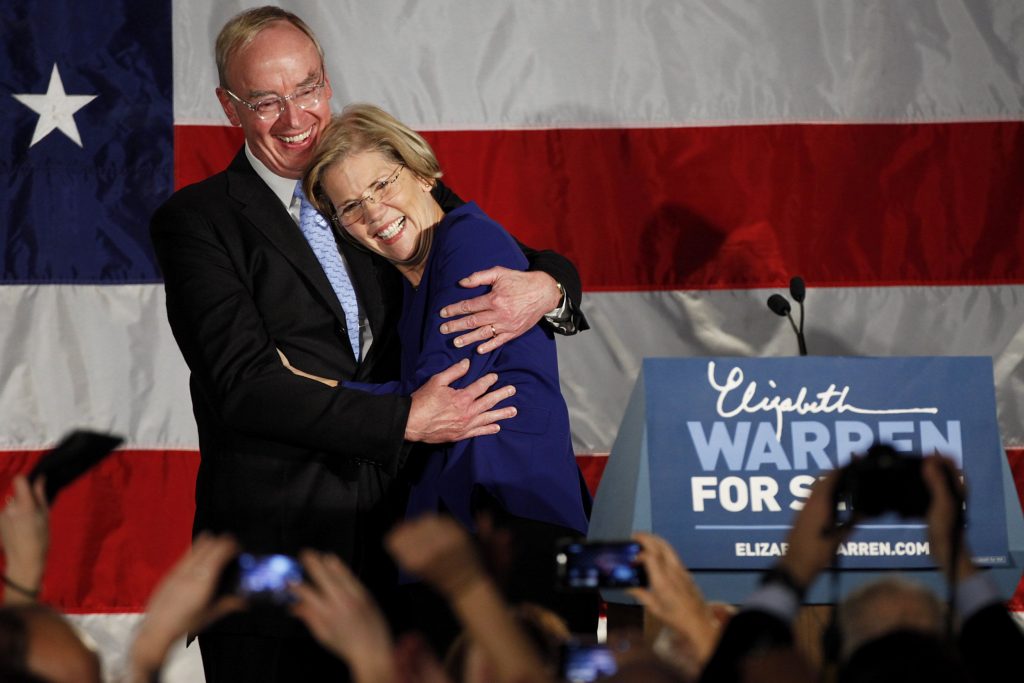 The pair married in 1980 in an intimate affair quickly after Elizabeth proposal. Furthermore, the pair welcomed two children which further enhanced their love.
Elizabeth Warren's Children
The 70-year-old American politician welcomed two children from her marriage with Bruce H. Mann. Elizabeth gave birth to her first child, a daughter named Amelia Warren Tyagi who is now a Businesswoman, management consultant, and author.
A couple of years later, Warren welcomed another child, a son named Alex Warren who is now in his 40s. There is no report of Alex profession. Warren raised her kids together with her husband but when both of them were busy they'd have help from Aunt Bee.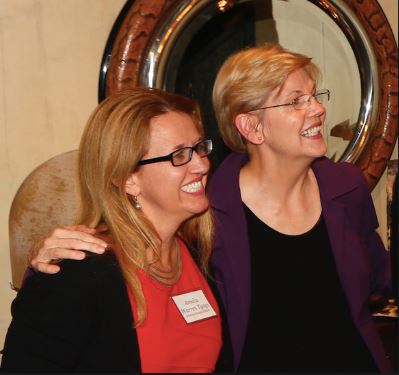 Elizabeth Warren's Current Relationship Status
The couple is extremely supportive of each other maybe that's the secret of their thirty-nine years marriage. Elizabeth is a politician and fights for many issues for the community whereas Mann stands right by her side and supports her.
According to Mass Live, Bruce told,
"The issues are important, what's at stake is important and Elizabeth has a real contribution to make. These are the issues she has worked on, thought about deeply for decades."
Even though the couple is very busy with their work, they still make time for each other. Like every normal couple, the pair spend every evening together. The couple improves each other and that is probably the secret of their happy marital relationship.
Elizabeth has worked for the Barack Obama administration but not in current president Donald Trump. She is also in the race for 2020 presidential election just like her Kansas counterparts Kris Kobach.
For further development about Elizabeth Warren relationship, stay with Allstarbio.com.