Ali Wong & her Husband Justin Hakuta Married Life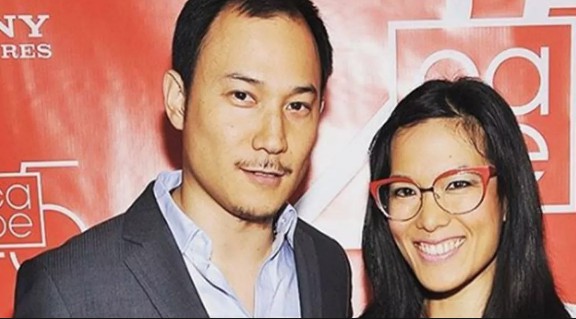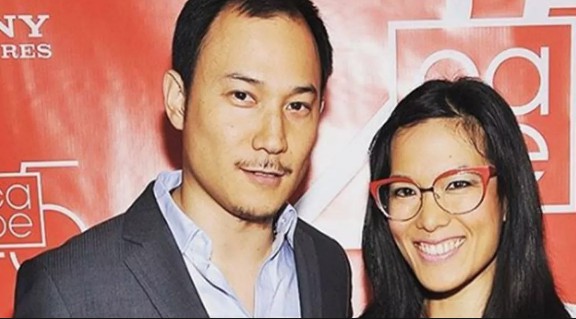 It's fair to say that, Ali Wong pulls no punches in her stand-up. The talented and fierce comedian uses her real-life experiences everything from pregnancy to childbirth to fuel her raucous sets. There are thousands of people who want to know the details about the reason behind her success.
Right behind her, she has her husband Justin Hakuta as a pillar. If you are one of her fans and want to know more about her personal life, we suggest you read the rest of the article. The article includes all about Wong's personal life. So, scroll down below.
Know about the Married Life of Ali Wong & Justin Hakuta
It's pretty normal for a husband and wife to shower love for one another in their Instagram profile. Well, Ali also showers love for her husband Justin via Instagram occasionally. A few months back in her Instagram profile, Wong posted a picture of her husband and captioned it
"Hey is that my husband or is that a Filipino-Japanese LL Cool J? Who cares!"  "He's a sexy ass man that drives a mini van and eats Durian and appreciates Killing Eve just as much as I do!!!!!

Image: Ali Wong shared a picture of her husband via Instagram
Her posts show that she is hopelessly in love with her husband and acts quite goofy around her spouse. Wong and her husband share a really cute bond with each other.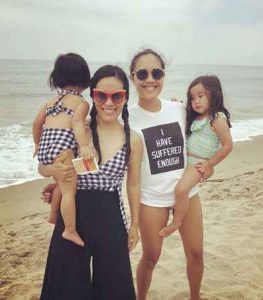 The couple tied a knot on November 27, 2014, ever since then the couple is living a very blissful life together. Both of them hasn't been dragged to any kind of rumors and controversies. As of 2019, the pair shares a baby girl named Mari Hakuta together. If you want to keep up with the day to day life of Ali, we suggest you follow on her Instagram.
How Ali Wong & Justin Hakuta Met Each Other
Wong has become pretty candid about her relationship with Hakuta during her stand-up routines. She explained that she met her husband at a wedding in her first Netflix standup special "Baby Cobra."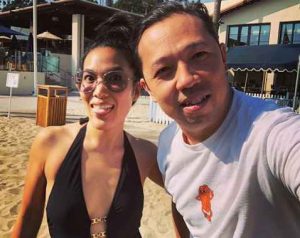 She further goes on and explains
"The first thing I learned about him was that, at the time, he was attending Harvard Business School. And I was like, 'Oh, my God, I'm gonna trap his ass. Going to trap his ass! And I trapped his ass initially by not kissing him until the fifth date, which is a very unusual move on my part. But I did it on purpose because I knew that he was a catch.
She also added,
"I discovered that my beautiful, Harvard-educated husband was $70,000 in debt. And me, with my hard-earned TV money, paid it all off," she said. "So, as it turns out, he's the one who trapped me. How did he do it? How did he bamboozle me? Oh! Maybe because he went to Harvard Business School, the epicenter of white-collar crime. He Enron'd my ass."