Coming from two unsuccessful marriages, Melissa Gilbert had her doubts in her third marriages. But after meeting with Timothy Busfield, all doubts went out of the window as the couple exchanged vows to be together forever.
Congratulation to both, the pair are now settled after their intimate wedding. If you're giggling about their marriage and want to know more about their wedding and children, then stay with us.
Melissa Gilbert's Married. Know more about her Husband
The 55-year-old Hollywood actress married TV director Timothy Busfield on April 24, 2013. Gilbert tied the knot with the director Busfield in a private ceremony which was only attended by their close friends, family members, their children, and family members.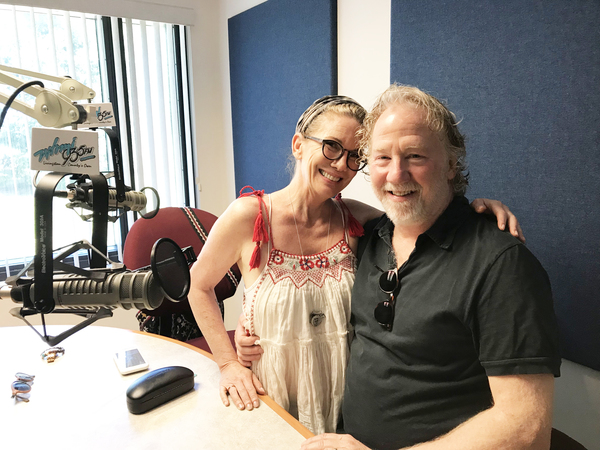 Timothy Busfield is an American producer, director, and actor who is credited for movies like Thirtysomething, The West Wing, Entourage, Sleepy Hollow, and Secret and Lies. From his acting career, Timothy won the Emmy Award and more fascinating than that is his 650 professional credits.
Melissa Gilbert's Intimate Wedding Affair…
Gilbert tied the knot for the third time in her life and this time with Timothy at a private ceremony. The wedding event was held at San Ysidro Ranch in Santa Barbara. Melissa engaged to the love of her life in January in 2013.
Timothy Busfield and Melissa work in the industry so, we can assume where the couple might've met each other. Melissa locked eyes with Timothy 20-years ago but that time they were just friends and co-stars. But the romance blossomed between the couple in 2011 after Melissa's divorce.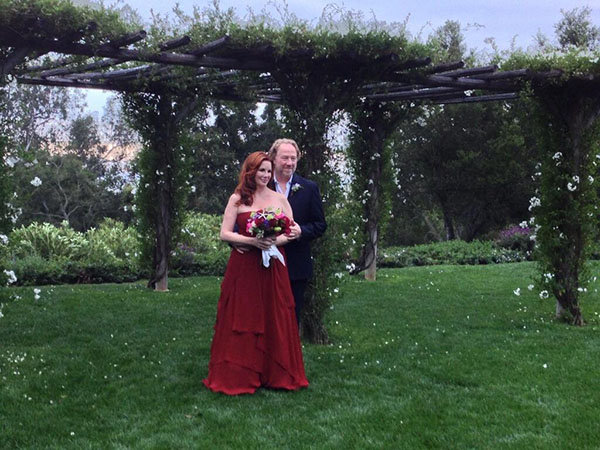 The couple dated for a couple of years and finally took their relationship to the next level in 2013. During the wedding, Melissa Gilbert walked the aisle in her red gown. She looked very pretty and Timothy was not that far behind. Busfield appeared at the wedding by wearing a blue tux.
The children of both of the couple attended their wedding.
Melissa Gilbert's Children and Past Relationship
The 55-year-old actress married twice in her lifetime before Timothy Busfield. Before her first marriage, Melissa had a fling with Rob Lowe. Melissa firstly married in 1988 with the actor Bo Brinkman. Gilbert marriage lasted for only four years and the couple separated.
From her first marriage, Melissa gave birth to a son named Dakota Paul Brinkman on May 1, 1989. After her divorce, Melissa reconnected with her crush Bruce Boxleitner. Bruce and Melissa got engaged two times between 1992 to 1995. Boxleitner canceled the engagement both of the times but finally, the pair married on January 1, 1995.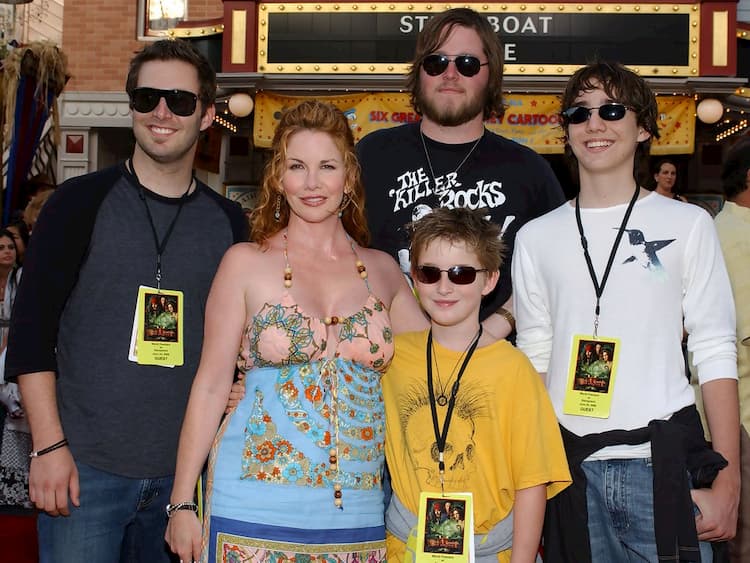 Melissa went into labor and gave birth to her second child but the first with Bruce. She welcomed her son with Bruce and named him Michael Garrett Boxleitner. Gilbert and Bruce's relationship lasted for a long period of time until 2011.
Melissa wanted out of the marital relationship with Bruce, however, the real reason for the divorce is not revealed. Gilbert separated from Bruce in 2011 and in 2013, Melissa tied the knot with Timothy. Timothy also married twice before tying the knot with Melissa.
He married Radha Delamarter in 1981 and divorced in 1986. After the divorce, Timothy married Jennifer Merwin in 1988 and the relationship lasted until 2008. From his first marriage, Busfield is the father to one child and from his second marriage, he is the father of two children.
Enjoy reading: How Much is Sunetra Sastry Net Worth? Sources of Income as Makeup Artist
What is Melissa Gilbert's Current Relationship Status?
As of 2019, Melissa is happily married to Timothy Busfield and is the proud mother of five children. Two children are from Melissa's previous relationship and three children are from Timothy's previous relationship. The duo settled down in Howell, Michigan after their marriage.
Melissa resided with her husband and children in Howell till 2018 but recently moved to New York City. So far, in both of their lives, the pair stays away from any sort of rumors or controversies. However, Gilbert faced health issues in 2015 when she went through breast implants. She removed it later.