The voice on the radio is very mesmerizing and many listeners want to know more about their favorite RJ. How do they look like? Their personal life, relationship everything; as people feel very near to them because of the medium. Jacky Fontanez is one such radio personality whose voice rules the 106.9 FM network.
The beautiful radio host is not just limited to radio, she is a prolific actress as well. Many put her in the list of good Puerto Rican actresses Roselyn Sanchez, Rita Moreno, Lauren Velez, and many more. FYI, She is in a longtime relationship with her boyfriend. Who is he? Let's find out.
Jacky Fontanez's Relationship Status. Who is her Boyfriend?
Firstly, Yes, Fontanez is in a relationship with a guy. The 32-years-old is having an affair with him for a very long time. Secondly, She often shares pictures with him on Social media but still has not let the details about their affair slip.
We do know who the lucky guy is? Puerto Rican rapper named Jean Carlos Santigo Perez A.K.A. "Guaynaa". He is the lucky guy who is in a relationship with the beautiful radio personality. However, there are no details as to when the couple started their dating affair.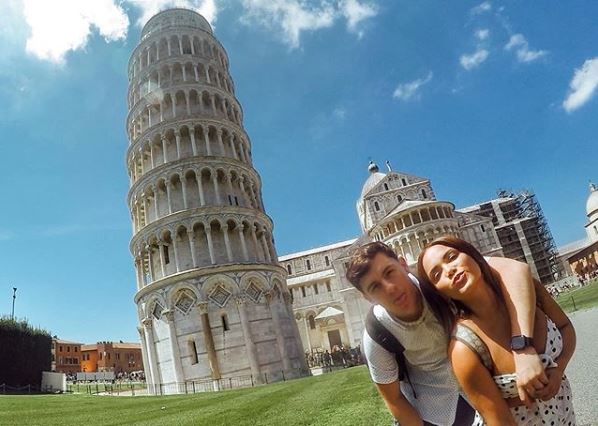 Talking about his relationship, Guaynaa said,
"We are two people who love each other, love each other and join their personal lives".
Currently, the couple is not thinking about marriage as Guaynaa says, they are together because they want it to. But in the near future, everything can be possible with their inseparable love.
Guaynaa, Music Festival, and Love…
The beautiful couple enjoys every moment together and yes both are very busy because of which they have to travel a lot. Furthermore, in a recent interview Guaynaa addresses this and says how their love has grown for each other over the years. He said,
"Sometimes you can travel with me and sometimes you can't, but relationships are based on trust and we have very effective communication. So when it arrives, it will arrive because it has its obligations. We are both public figures in the entertainment world and the most important thing is to complement each other".
The Rebota singer gave the interview in the midst of the Mojanolah Music Festival. The festival organized in the Carribean and Puerto Rico is a very important summer festival. As per the creators of the festival, it started to give a platform to the emerging talents and to the existing talents.
Herman Davila of La X states that the music festival provides a surreal experience for the audience, sponsors and as well as promoting the music at an international level.
Jacky Fontanez's Instagram and Personal Life
The 32-year-old entertainer is followed by 576,000 on Instagram where she often posts about her daily life. Not just that, people can also know more about her work in movies and radio through the platform.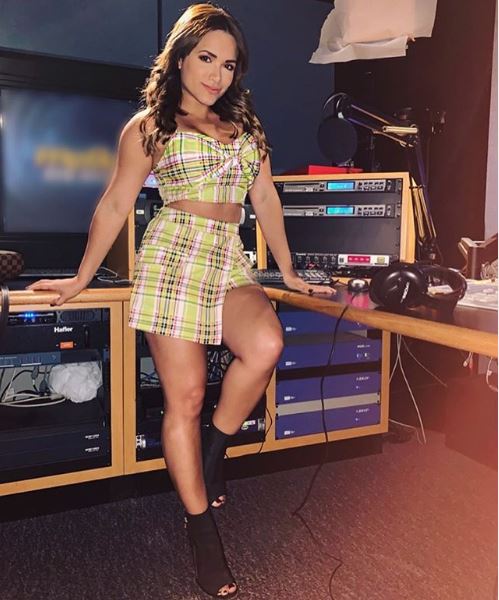 She likes to travel a lot and often travels with her boyfriend. Fontanez visited Capri Faraglioni, Italy as her latest destination with Guaynaa. She is a fitness freak which we can pretty much see because of her stunning body figure. Through her Social media, we can know Fontanez is living a luxurious lifestyle in Puerto Rico.
For further updates, keep reading Allstarbio.com.