Kamala Harris On 2020 Presidency Run: Will Harris Be The First Afro-American Woman President Of USA?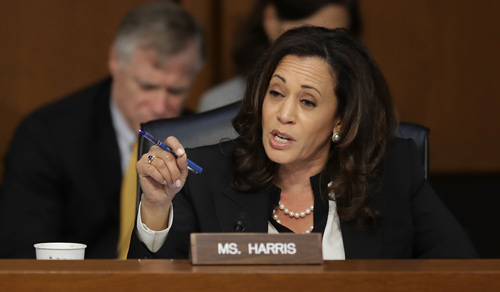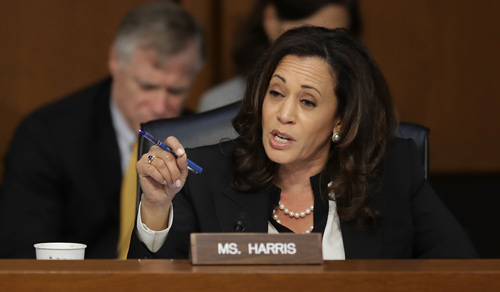 The American attorney, politician, and a member of the Democratic Party, Kamala Harris has decided to stand as a leader and even organized a presidential campaign for the White House presenting herself as capable of becoming the new 2020 front-runner.
On Sunday, Harris went through an official launch for her White House speech with a huge rally that collected over 20,000 people. During her speech, she started admitting the reason for standing up as a candidate.
She said:
"I stand before you today to announce my candidacy for President of the United States, I'm running for president because I love my country… I'm running to be president of the people, by the people, and for the people."
After the rally, Kamala delivered a strong and powerful speech that also sparkled words against Trump's administration to her Oakland's roots and other parts of the country.
Also, read: Who is Kamala Harris Married to? Details on her Love Life and Children
The 54-year old senator, Harris added:
"I am not perfect. Lord knows I am not perfect. But I will always speak with decency and moral clarity and treat all people with dignity and respect."
Looking at her speech, the Daily Beast's Goldie Taylor even wrote via his Twitter:
"This race has only begun, but there are some folks who should now re-run the (calculus) on their political futures. Several otherwise strong candidates have been testing the water- Bernie, Hillary, Beto, and Corey, among others. This changes the math for them."
Not only this but Harris signed the Green New Deal on Monday which is a documental program of getting 100 percent of U.S electricity from renewable energy. During her interview with CNN in Lowa, she talked on climate change saying:
"I support a Green New Deal … Climate change is an existential threat to us and we have got to deal with the reality of it," Kamala Harris says. #HarrisTownHall https://t.co/0EMGUsQFut pic.twitter.com/HJIG0HFQDr

— CNN (@CNN) January 29, 2019
"I support a Green New Deal. Climate change is an existential threat to us, and we have got to deal with the reality of it."
Later, Kamala mentioned the same endorsement via Twitter on 29 January 2019. Well, her Green New Deal has attracted a huge mass and also got huge support from her well-wishers. Additionally, she also talked about the effects on their children due to the high use of coal and oil and the negative effect on the eco-system.
Also, read: What is Kamala Harris's Net Worth? Details about her Salary & Earnings
Harris would be the first African American woman and first South Asian American, to be selected as a president during the 2020 presidential campaign, if things work out well for Harris.