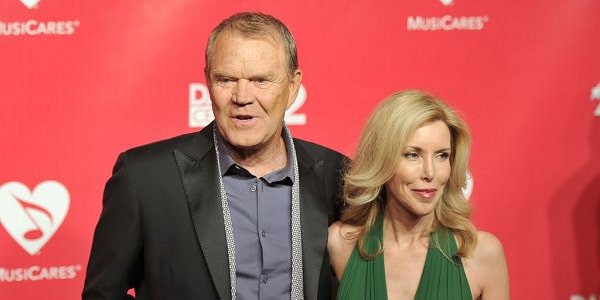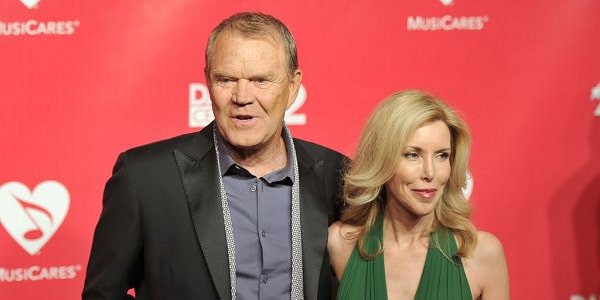 Glen Campbell is the legendary country music artist who tasted success till his last breath. As successful he was in his career, Glen rarely tasted success in his marriage until he found Kimberly Woolen.
Kimberly and Glen stayed together until death put them apart. The couple was together for thirty-six years. If you want to know about Glen's children, his past affairs, and his married life, then you've found the gem as we answer these question.
When did Glen Campbell Marry? Know his Wife
Glen Campbell married the caucasian dancer Kimberly Woolen in October 1981. At the time when the couple met each other, Woolen was just 24-years-old. Kimberly and Glen exchanged wedding vows at the North Phoenix Baptist Church in Arizona.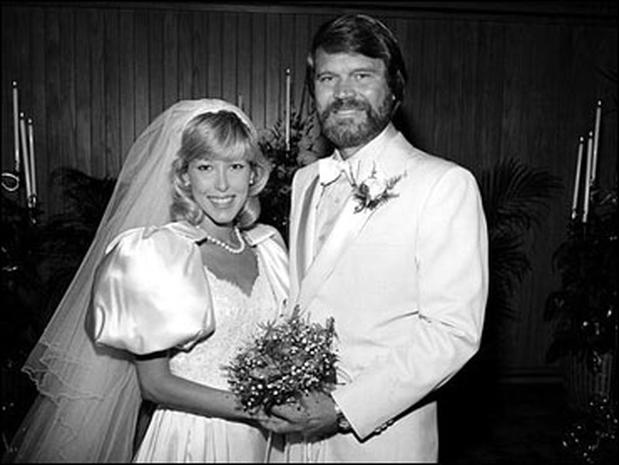 Coming from three failed marriage, Glen never thought he would marry again. But after meeting with Kimberly Woolen his reality altered as he fell in love again. The wedding of the duo was an extravagant affair with noted celebrities attending the event. And why wouldn't they? After all, it's Glen Campbell the legend of the country music.
Kimberly took an interest in various topics but nothing is known as to which career she picked. She is mostly known as a dancer.
Kimberly Woolen never knew who Glen Campbell was…
The pair met each other in a blind date set up by Glen's banjo player, Carl Jackson. Campbell was 46-years-old and Kimberly was 24-years-old, but the age didn't matter for the beautiful couple.
Kimberly had no idea who Glen was, even though Campbell was very famous at the time. Woolen never listened to country music, hence, she had no idea who her future husband was. Glen took the date very seriously and even invited Kimberly to meet his parents.
According to Kimberly,
"I didn't take it seriously, I thought it was just a date. But as soon as I met him, I knew there was something special about him."
Glen immediately felt the connection with Woolen. Upon remembering his first meeting with Kimberly, Glen said,
"I liked her immediately. It was one of those things where you meet somebody and you can't get them out of your mind. So I called and said, 'Let's go out."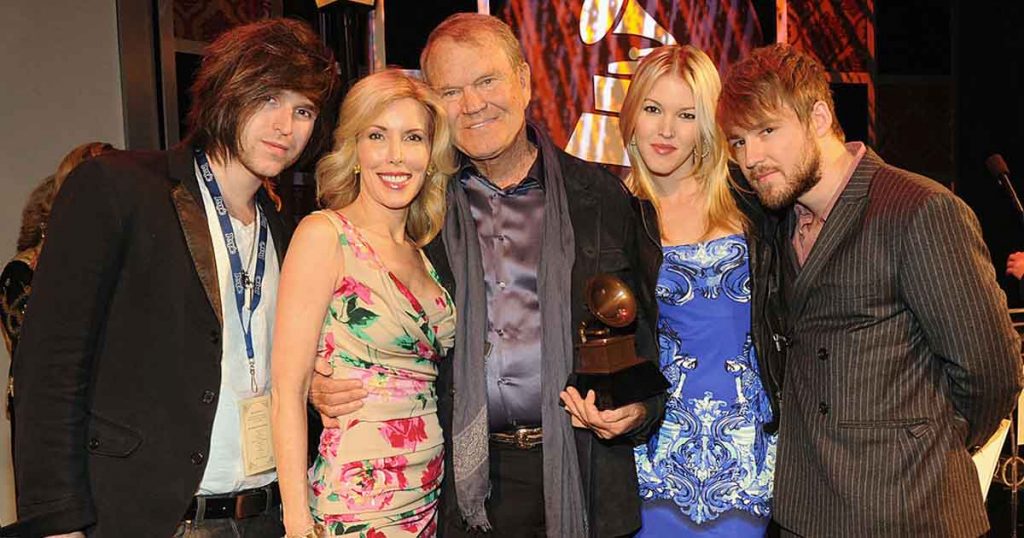 The marriage became very successful for Glen. He became a father to three kids named Cal Campbell (1983), Shannon Campbell (1985), and Ashley Campbell (1986). His children are also musician now.
You may also like, Chris Cornell Wife Vicky Karayiannis Married Life
Glen Campbell's unsuccessful Relationship… And lost of faith in Love
The country music legend was married three times before settling with Woolen. Glen married at a very young age when he was not mature to handle the responsibilities of marriage. He married Diane Kirk in 1955 who was 15-years-old at the time and Glen was just 17.
The relationship, however, survived for quite some time but ended four years after the birth of his daughter. Glen and Diane's first child died because of infancy and some years later, a daughter named Debbie Campbell was born.
After the divorce with Kirk, Glen ended up in a relationship with makeup artist Billie Jean Nunley. With Billie, Glen became a father to three more children named Kelli, Travis, and Kane Campbell. The couple marriage could not survive because of Billie's need for expensive lifestyle.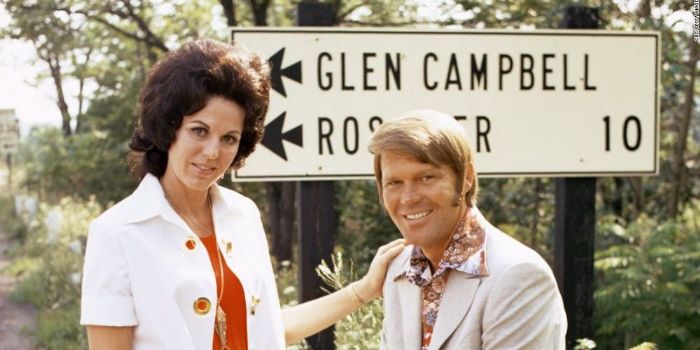 Upon divorcing his second wife in 1975, Glen started searching for love again. This time he found the love in Sarah Barg. Sarah gave birth to a son with Glen named Dillon Ian Campbell and the affair was going well until Sarah discovered Glen was cheating on her. Berg divorced him in 1980.
Later, Glen and Tanya Tucker relationship came out in the media but Campbell broke up with Tanya somewhere around 1982 after meeting Kimberly Woolen.
Glen Campbell couldn't survive Alzheimer's Disease
The legendary singer, Glen fought Alzheimer's Disease for a long time. In a tragic time, the family stood together and was constantly updating on Glen's condition to the fans. His children recorded songs and wrote a letter to him talking about Campbell disease.
Glen passed away on August 8, 2017, leaving his family and all of his fans heartbroken. After his death, Glen's youngest child Ashley tweeted about his father and what he means to her. She wrote,
"Heartbroken, I owe him everything I am, and everything I will ever be. He will be remembered so well and with so much love."