Kacie McDonnell is a famous name among the American baseball and Ice Hockey fans. She works as an anchor for the New England Sports Network which is owned and run by NHL's Boston Bruins and MLB's Boston Red Sox.
With her ravishing beauty and dynamic anchoring, Kacie has outshined among most of other sports anchor out there. She is quite popular and has managed to accumulate a decent amount of net worth. So, what is her net worth? What is she doing Now? Let's find out all the details of McDonnell.
Kacie McDonnell's Net Worth. Know Her Income Sources
Kacie's net worth is around $400,000 as of 2019 as reported by some online tabloids. But it may be more than that as it is not officially announced? Kacie McDonnell earned this decent fortune from her astonishing career in sports journalism.
Additionally, her partner Eric Hosmer who is a professional baseball player has a wealth of $50 million. Besides her job of anchoring, there are no known businesses or investment of her.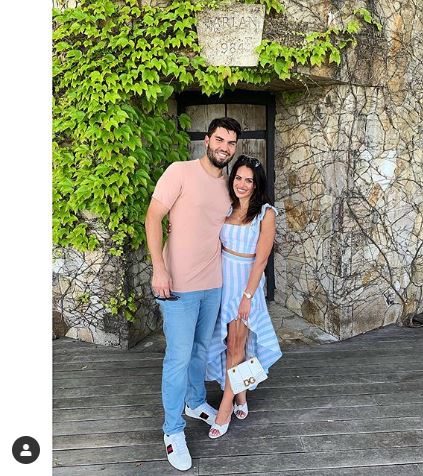 McDonnell has worked in the number of sports network in America. Some of them are NESN, FOX Television, and NBC. Currently, she is with NESN and there she earns a decent salary. According to glassdoor.com, the average salary of a NESN anchor is $42,566 to $120,258. So, Kacie might be earning somewhere in that range.
Also Read: Who is Tamla Kari Husband? Know more about her Relation
Want To Know About Kacie McDonnell's Career?
Kacie started the journey of her glorious career from 2012 right after her graduation with a Bachelor of Arts Degree in Communication from Villanova University. McDonnell began her journey with FOX Television network.
During her college, Kacie not just studied but also worked. She worked as a model for QVC in her hometown. In the Fox network, Kacie worked as the traffic reporter in the Greater Philadelphia Area. She worked for more than 2 years with the network and simultaneously, Kacie also worked as a sports reporter.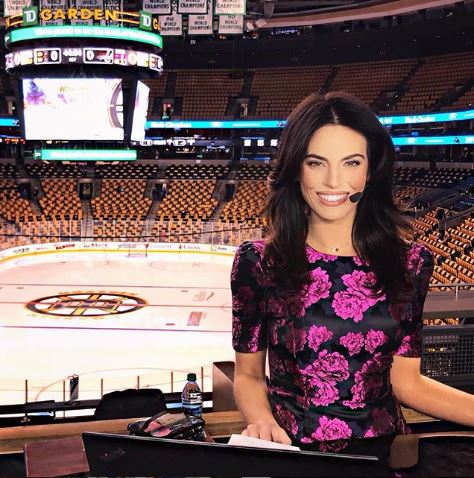 McDonnell served as a sideline reporter during the Pregame of Eagles. McDonnell impressed her producers of the show and next year she anchored for Fox 29. After working for some time, Kacie McDonnell made her move to Kansas City by joining KSHB network.
Additionally, over her career, Kacie also worked for KMCI, The EW Scripps Company within two years till 2016. Besides covering for baseball and ice hockey, Kacie also reported on NCAA Men's Final Four. McDonnell started serving as an anchor for NESN from 2016 and is still serving with the network.
Also Read: Does Cisco Rosado Have a Wife? His Girlfriend and Ex-Girlfriend List
Her House, Cars, And Lifestyle
Kacie McDonnell is followed by 186,000 followers on Instagram where she updates about her life to the followers. She is currently living in Massachusettes, USA because of her work with NESN. Kacie is caught up in her work most of the time but she makes up time for her personal time too.
Her boyfriend Eric lives in Florida and both make time for each other. They love to travel and is often spotted at many events. In a recent Sporting Award event in Kansas City, Kacie was spotted wearing a gown which showcased her beautiful figure and gave a feeling of vintage, old-school Hollywood Glamour.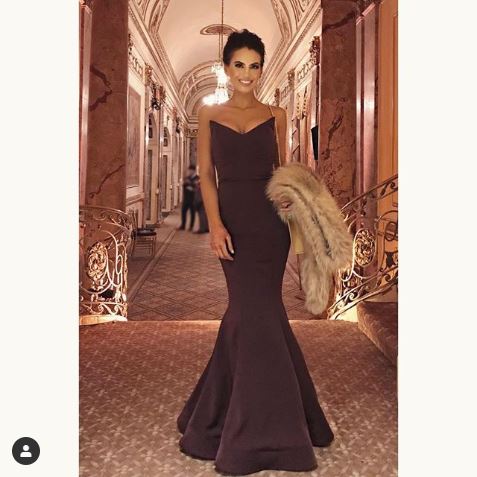 With her good income, Kacie McDonnell is living a quality lifestyle with her boyfriend. She is currently working as an anchor for NESN and continues to do so.